There are few places in the world where vineyards melt into the scenery more majestically. Home to the Tollman family-owned Bouchard Finlayson Vineyard and Winery, the Hemel-en-Aarde Valley is defined by the backdrop of magnificent mountains and the roar of the wild oceans of the southern seas.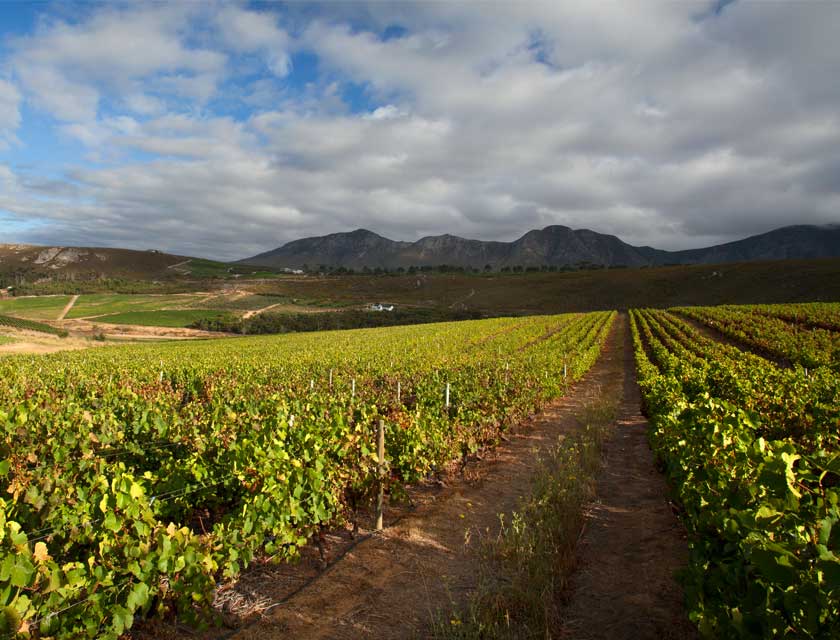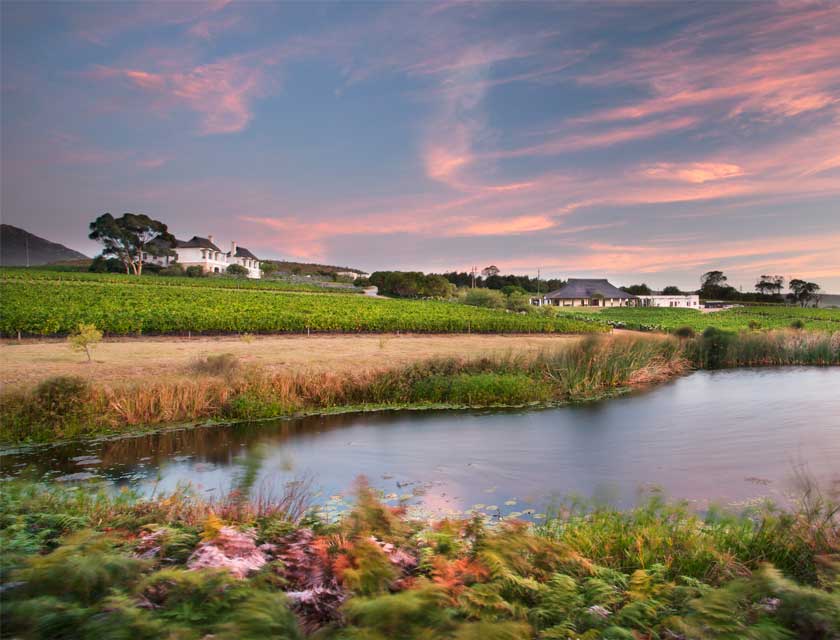 Peter Finlayson is widely credited with having put the Walker Bay area on the wine map of South Africa. Regarded as one of South Africa's most revered wine destinations, this valley was named 'heaven on earth' as a tribute to a signature terroir that is renowned for producing the best Pinot Noirs and Chardonnays in South Africa.
Finlayson was also the first winemaker in the Hemel-en-Aarde Valley. In collaboration with a celebrated Burgundian winemaker, the late Paul Bouchard, he established the farm Bouchard Finlayson in 1989 as one of South Africa's first premium Pinot noir wineries. Together, they broke the soil, planted the vines and built the cellar that would become world-renowned as Bouchard Finlayson.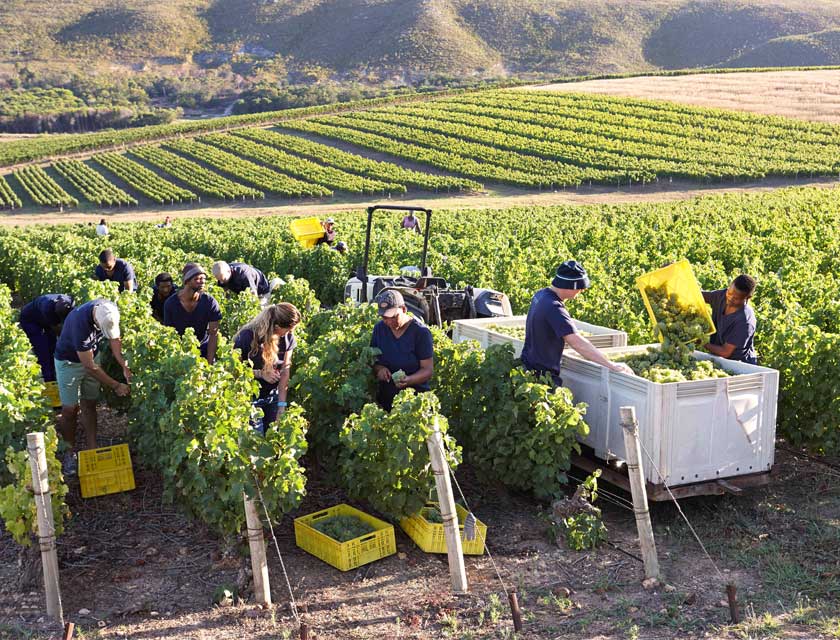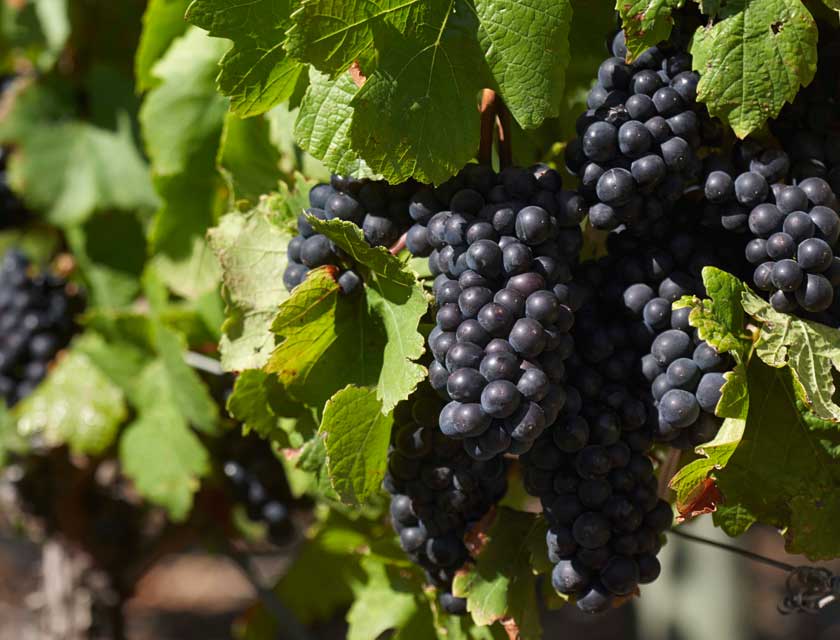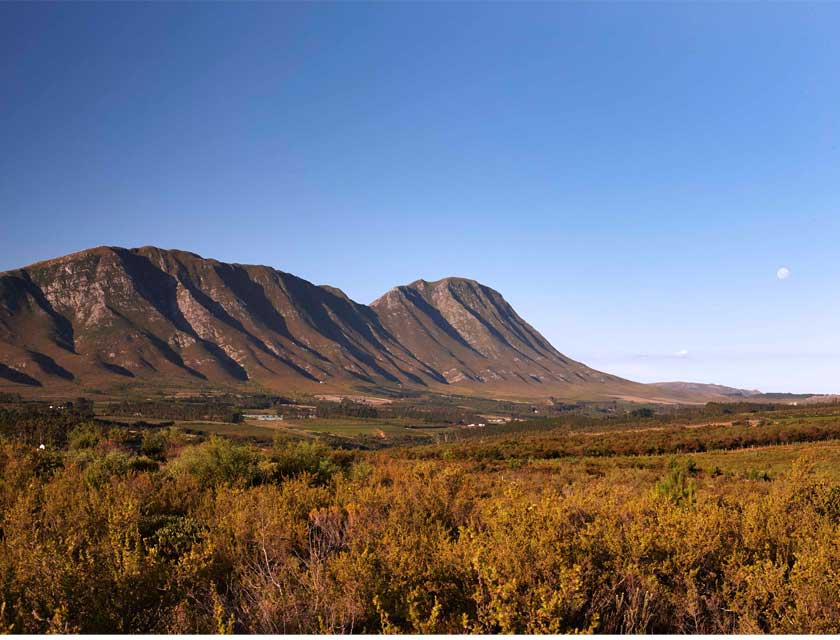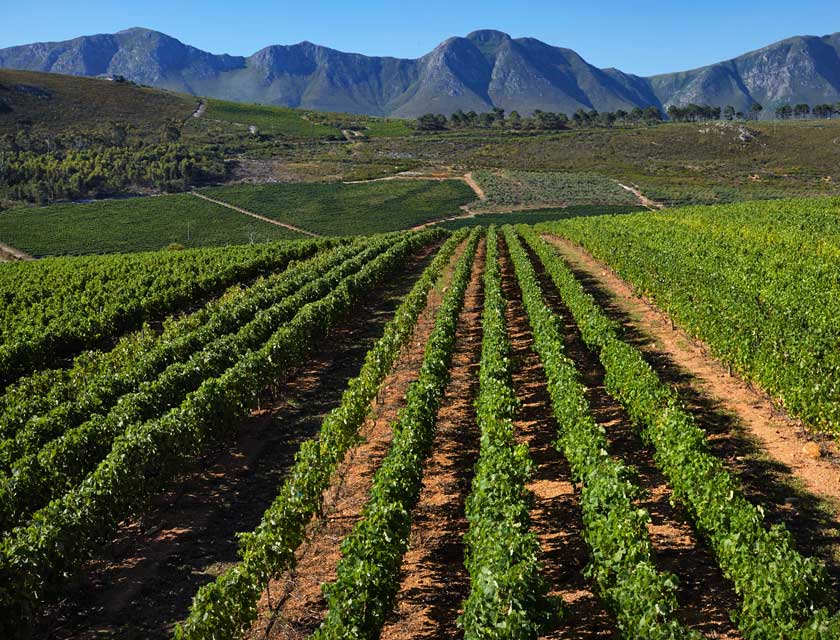 Today, owned by the Tollman family and collaboratively run by Victoria Tollman and Peter Finlayson as founder, Pinot noir remains the Bouchard Finlayson pièce de résistance, its terroir presenting ideal conditions for the production of this cultivar with cool Atlantic Ocean moderating temperatures coupled with very dense, heavy clay soils. The nearby cold Atlantic Ocean is the main mediating influence on the climate. The mountain barrier formed by Galpin Peak and the Tower of Babel traps the cloud cover and moisture, which the prevailing south-east trade wind brings from the sea to the valley. The result is a semi-Mediterranean climate with warm, rather than hot, summers and mild, frost-free winter conditions. The soil is predominantly Bokkeveld (Malmesbury) shale, a duplex structure. The top layer consists of a mixture of clay and gravel and the lower layer is fine clay shale, which secures a source of moisture.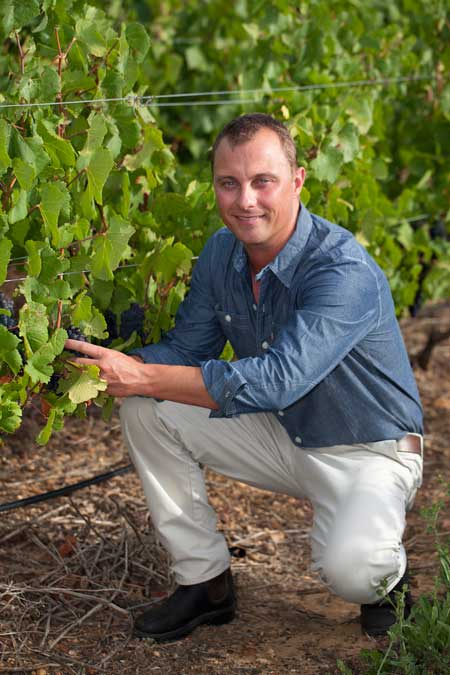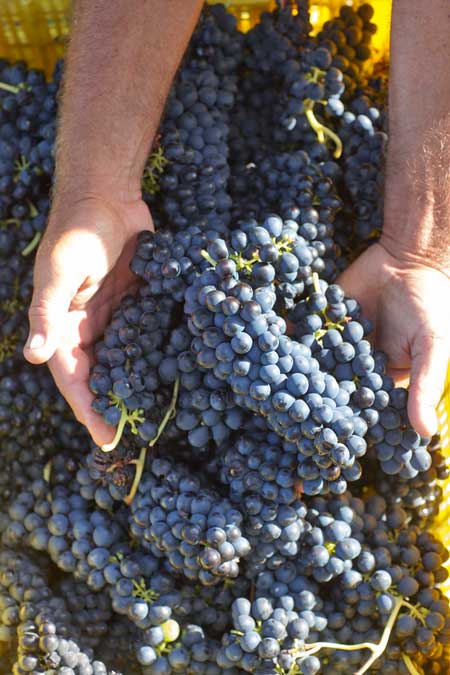 Winemaking traditions continue on the estate under the stewardship of talented young winemaker Chris Albrecht, who first cut his teeth on Pinot noir in 2010, when he joined the estate, followed by seven harvests working side by side with mentor Peter Finlayson.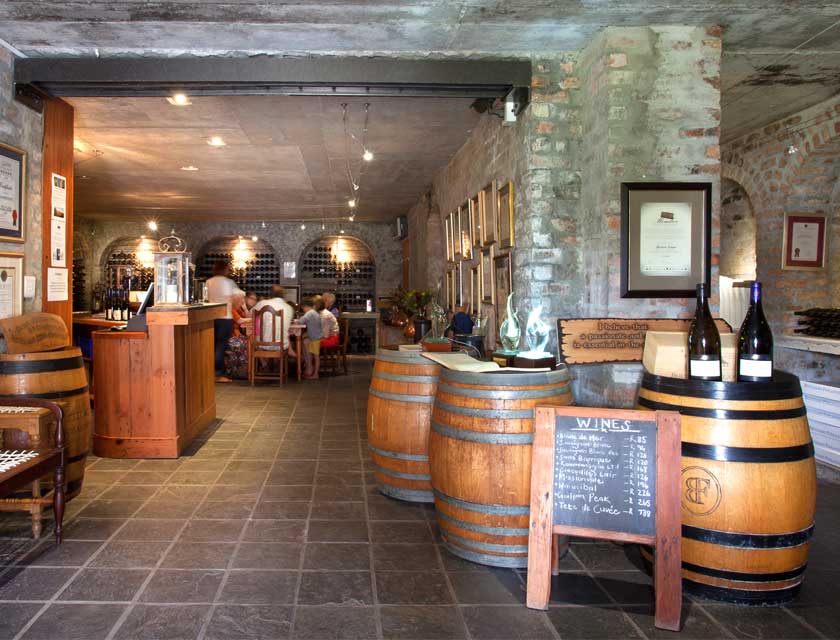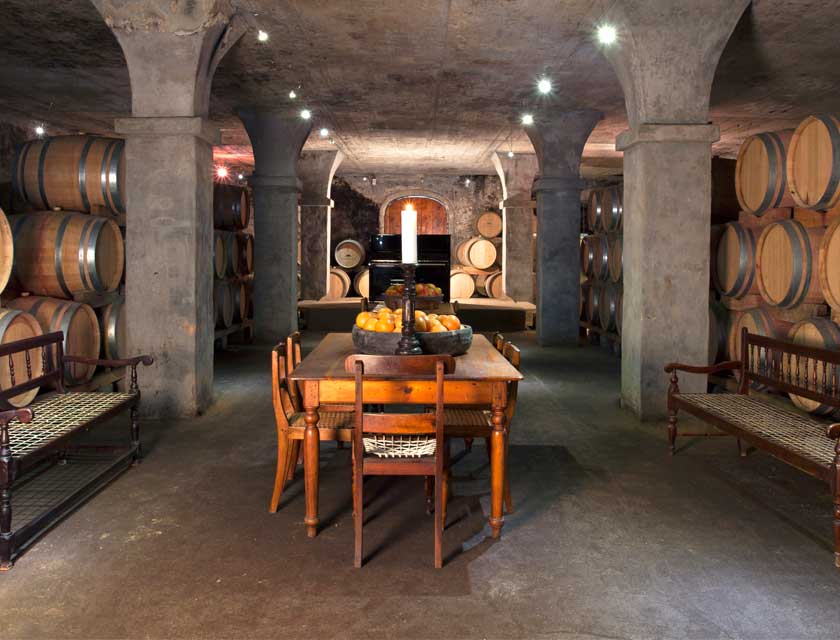 Wine tasting is offered daily during business hours except for Sundays and public holidays. A tasting of three wines cost R30 per person, and a tasting of six wines cost R50 per person. By prior arrangement cellar tours are available and larger groups may be accommodated with advance notice too.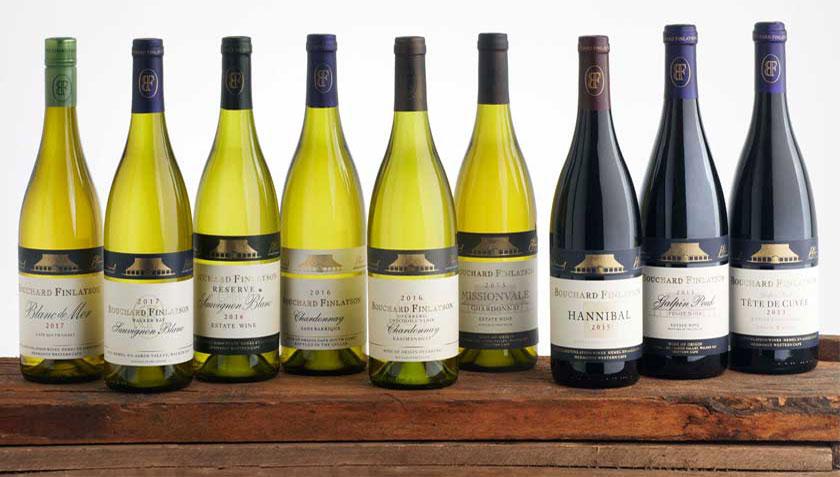 A full range of award-winning wines is available to taste: white blend Blanc de Mer; Sauvignon Blanc; Reserve Sauvignon Blanc; Sans Barrique Chardonnay; Kaaimansgat/Crocodile's Lair Chardonnay; Missionvale Chardonnay and Bouchard Finlayson's famed red blend, the Hannibal. Also available for tasting is the estate flagship wine, Galpin Peak Pinot Noir, which continues to reap in both international and national awards and accolades.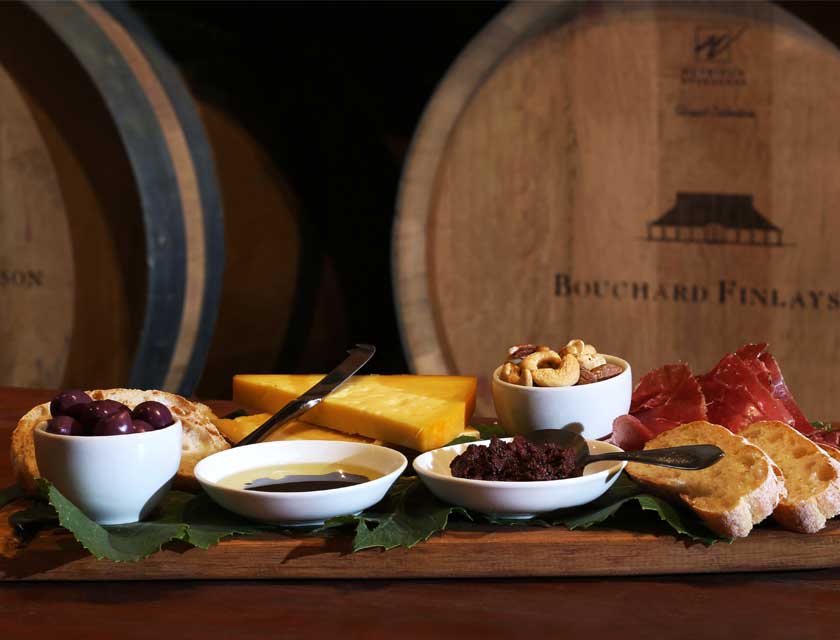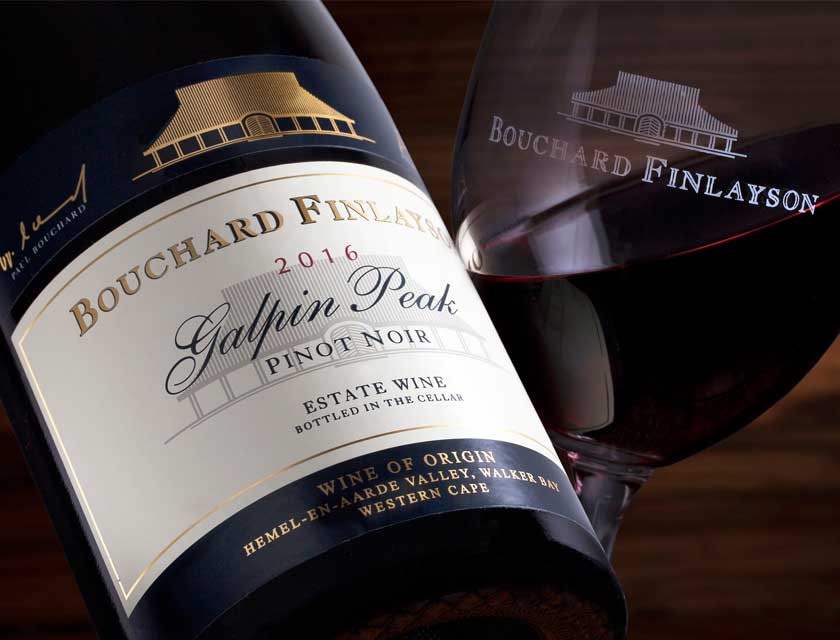 Delicious on their own, Bouchard Finlayson's wines are also made to be enjoyed with food. Scrumptious Deli Platters can be pre-ordered, to be enjoyed with the wine tasting, served on the terrace overlooking the vineyards, or in the cellar.
The generous platters are served on wooden boards made from old wine barrels, laden with a selection of Bresaola charcuterie, mild Gruberg cheese, Colby cheese, ciabatta, estate olive oil, olives, olive tapenade and mixed nuts. (Cost R240, serving 2 people)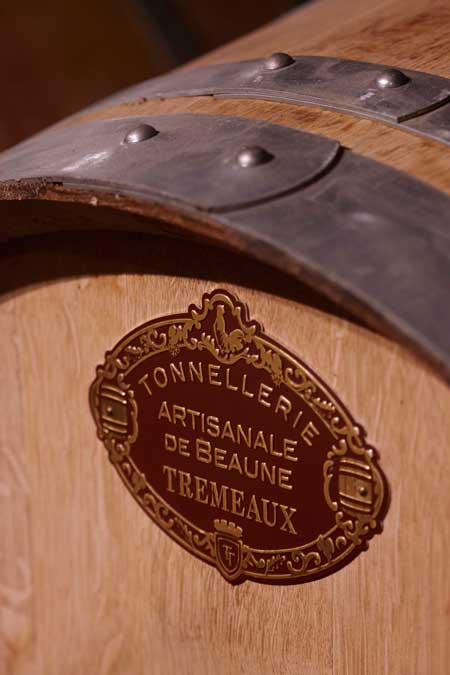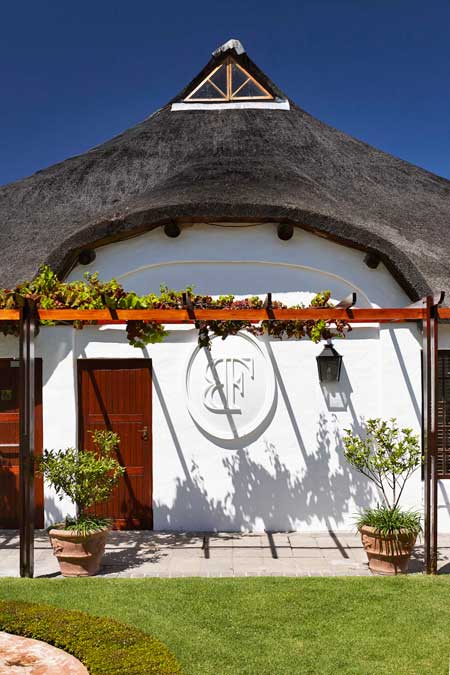 For those looking to fly in, Bouchard Finlayson has an 'unofficial' Helicopter pad at the entrance to the Estate. They will be happy to transfer you to their Cellar Door. The GPS co-ordinates are 34° 22' 51.89 / 19°14' 11.84
Bouchard Finlayson has introduced exclusive Vintage Tastings for wine enthusiasts interested in older wines, offering a rare opportunity for collectors and wine clubs to explore the maturation potential of the Hemel-en-Aarde Valley estate's lauded wines. Vintage tastings are presented by appointment in the cellar for private groups of up to 20 people, and depending on their availability, may be led by founder Peter Finlayson or winemaker Chris Albrecht.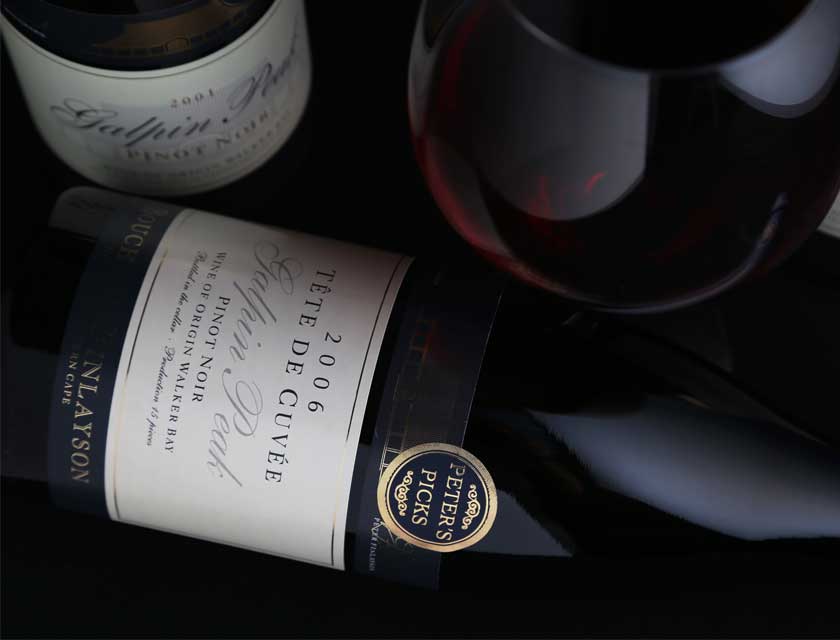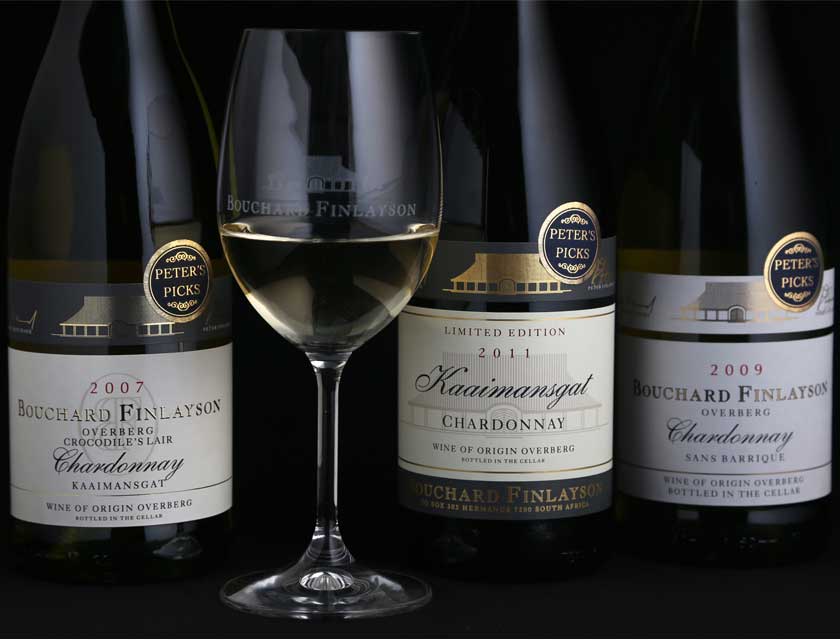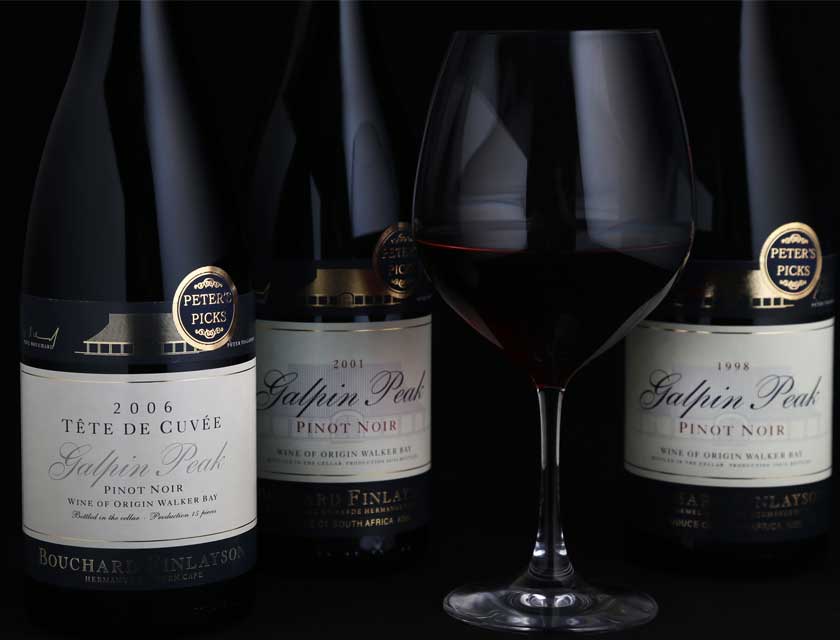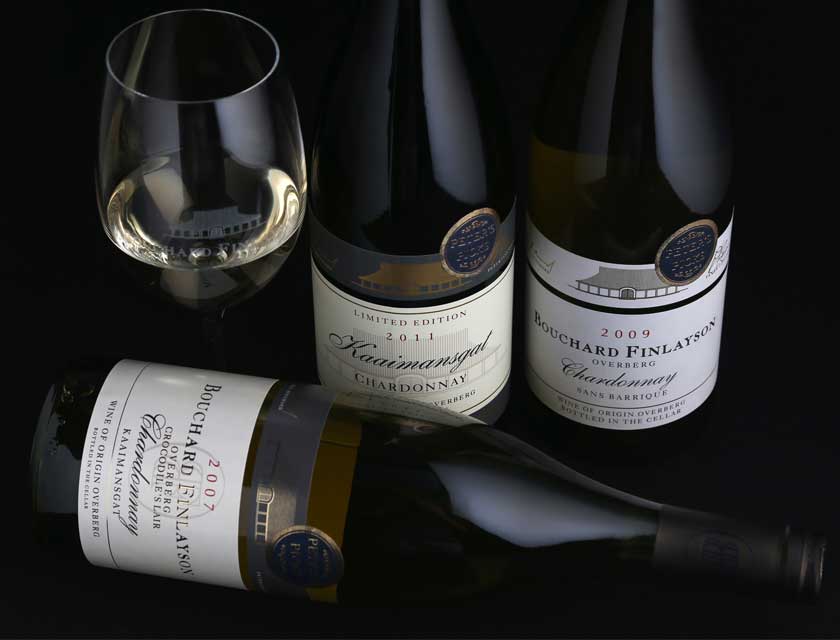 The tasting includes various vintages of our award-winning Pinot Noir priced at R3000. Tastings include cheese and charcuterie delicatessen. If you are interested in other vintage varietal tastings such as Chardonnay, unwooded whites, or Hannibal red blend, a tailormade vintage tasting can be arranged. Some of the older vintages are also available for sale at the cellar door's 'Collectors Corner', called 'Peter's Picks' including Bouchard Finlayson Galpin Peak Pinot noir 1998 and 2001.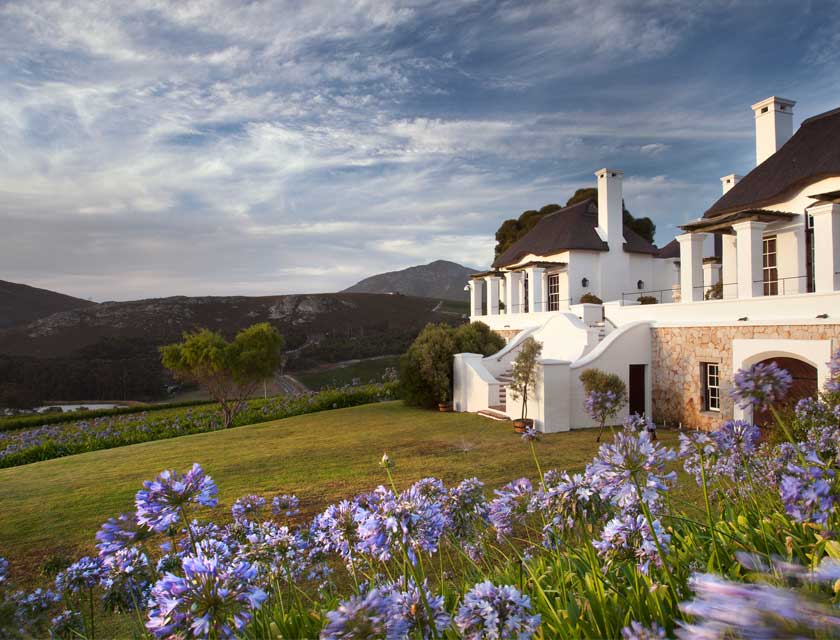 As a World Wide Fund for Nature (WWF) Conservation Champion, Bouchard Finlayson cares deeply about the much-lauded scenic natural beauty of its surroundings and makes a continuous and concerted commitment to restoring its land. The 125-hectare estate, therefore, has only 25 hectares under vine with the rest left wild as a conservancy of pristine indigenous Fynbos flora. Visitors to the estate are also invited to explore the natural beauty of the farm. Expertly guided by Frank Woodvine, Bouchard Finlayson's very own resident amateur botanist, a choice of three different Walking Trails (45 minutes, 60 minutes and two and a half hours), are available. (Cost: R400 for up to 6 people, thereafter an additional R60 per person - maximum of 12 people in a group).
The trails are also available to use free of charge to visitors who prefer self-guided walks – hikers may collect maps and sign indemnity forms at the cellar door. More than 306 plant species have been identified on the Bouchard Finlayson Estate, some of which are scarce and protected. Guided Walking Trails are available throughout the year but is most popular during the Spring months when the wildflowers are in bloom after the winter rains