On an early Saturday morning, the 7th of February 2015 we joined other hikers on a hike rom Grotto Beach to Sopiesklip (halfway to De Kelders). Long white stretches of sandy beach with the sun playing on the water we embarked on a 12km hike and been nature lovers we decided to walk barefoot… What a sensation! with the sand between your toes.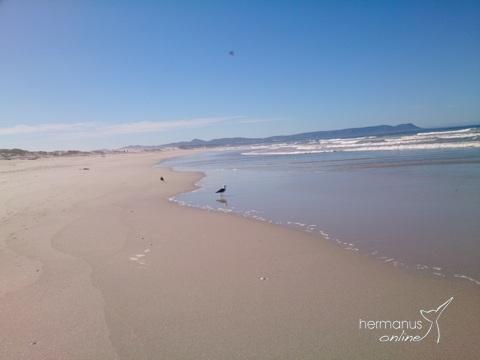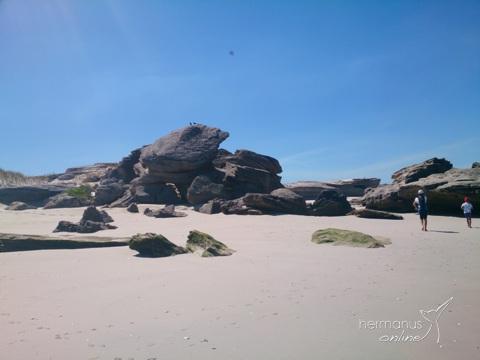 Dogs and their owners enjoy this stretch of beach, as it is kilometers & Kilometers of white sands. Here's a picture of one of the dogs having a tug of war with piece of kelp.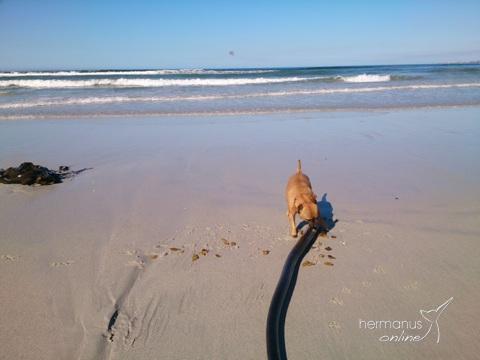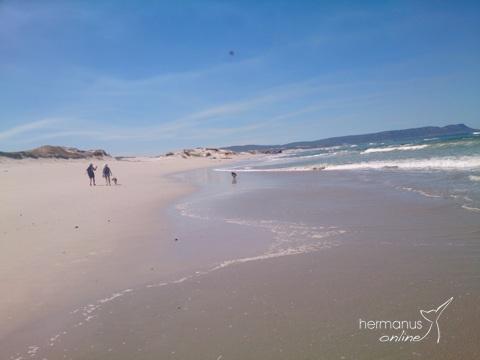 All around us as we walked to Sopiesklip we saw different spices of sea birds, thanks to the parks board for banning vehicles driving on the beach. The Oystercatches you will see along the way are a success to the banning. We also saw Gulls & occasionally Terns.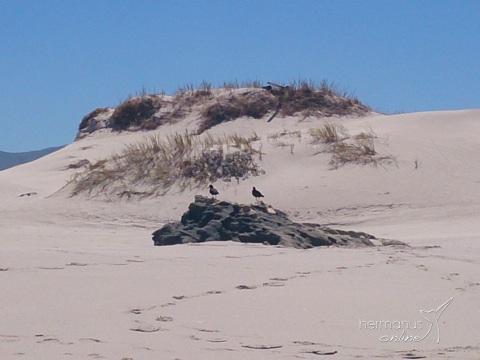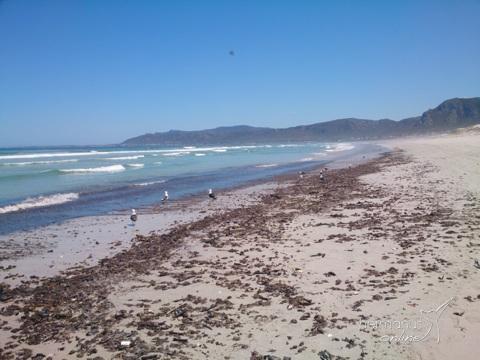 About 3 kilometers into the trail we discovered a dead dolphin, I guess it's a bottle nose dolphin.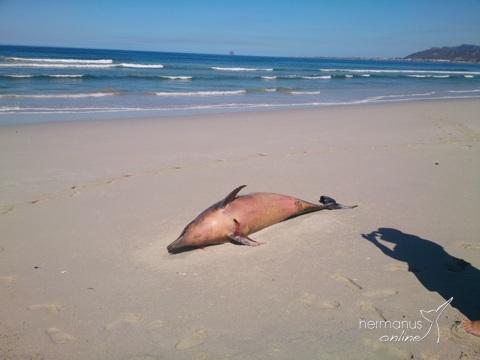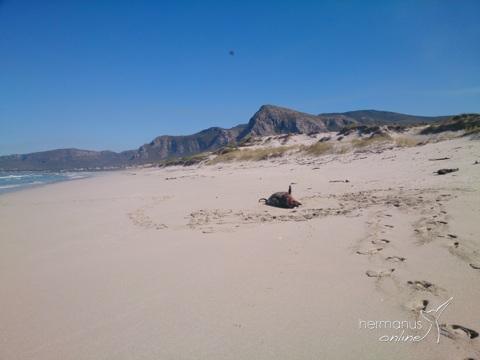 At Sopiesklip we rested for a drink of "sopie" sip of water, there we met up with the ladies doing their walk from lighthouse to lighthouse, which starts at De Kelders and ends at Grotto beach 18km in total.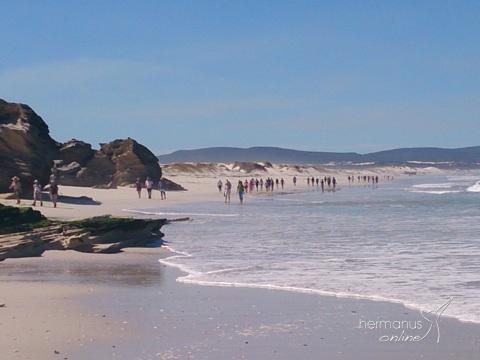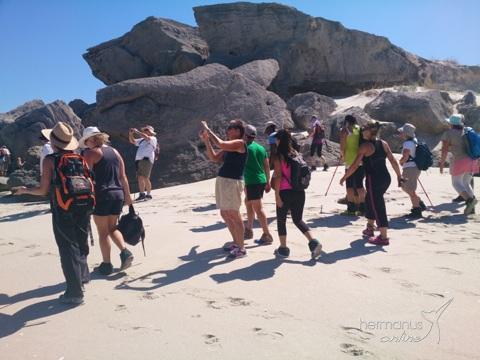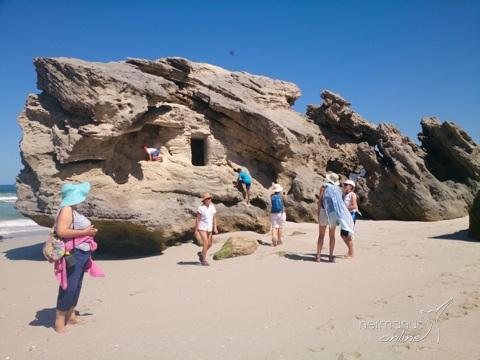 Sitting on the rocks, we joined them having snacks and drinks while enjoying this beautiful spot and what nature has to show offer us.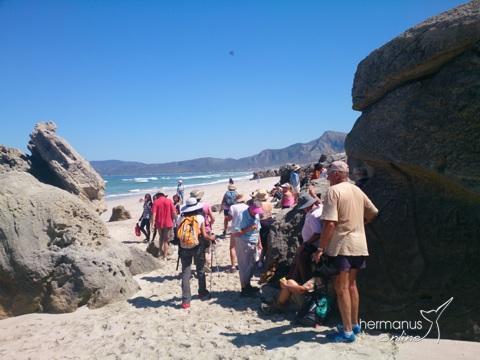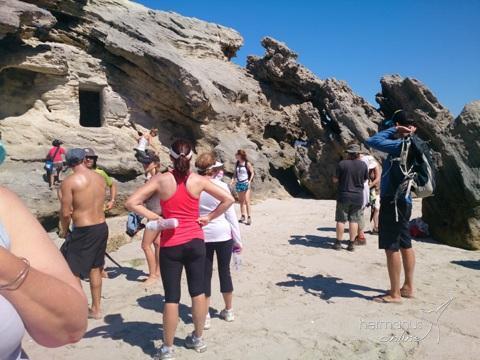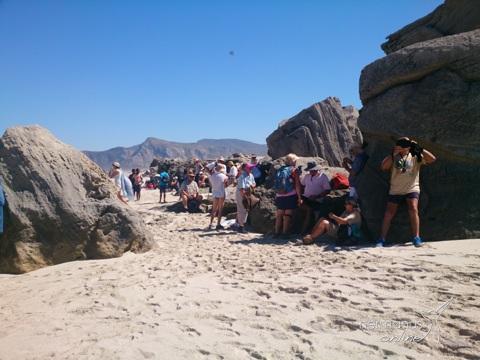 Can you see this "door like" hole in the rock? Here a German man, I think his surname was Otto stayed in the 1980's. Some people still recall taking food, water and parrafin to him.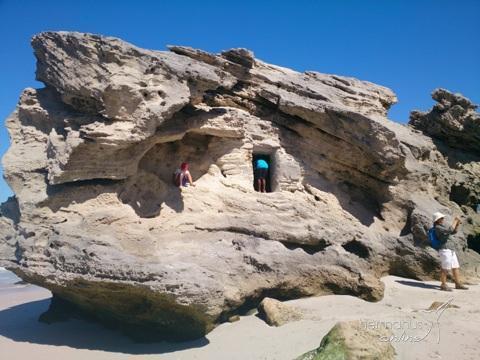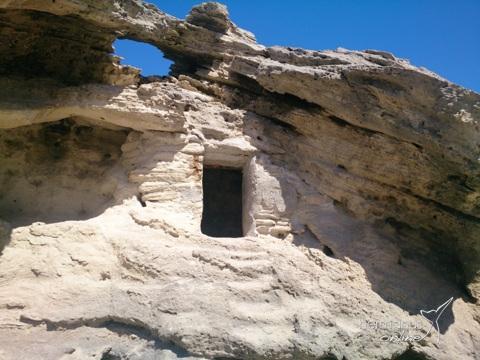 Time to leave our special place and we walked the 6km back to Grotto beach where we collected awesome shells, took photos and thoroughly enjoyed this walk. On our way we had a bit of a laugh watching people getting white mussels out the sea and goes like this lets twist again while others to shy to twist sat in waves and dug them out.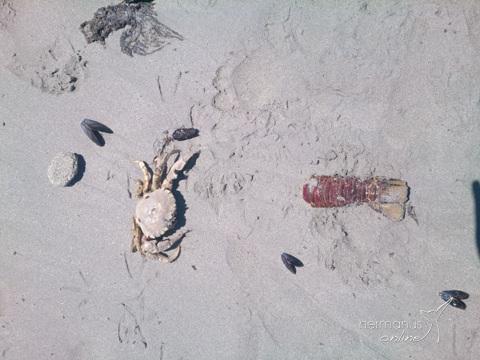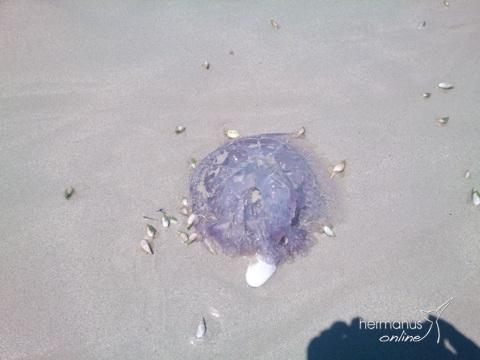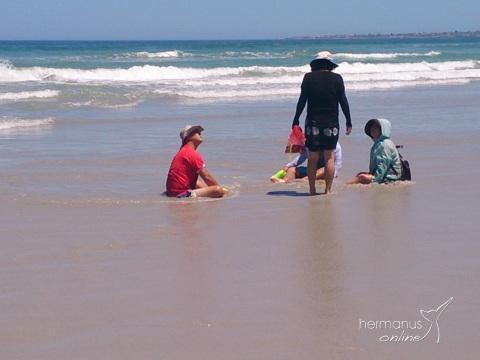 This is truly memorable hike to Sopiesklip and back to Grotto beach, in the summer we walk this trail at least once a month.