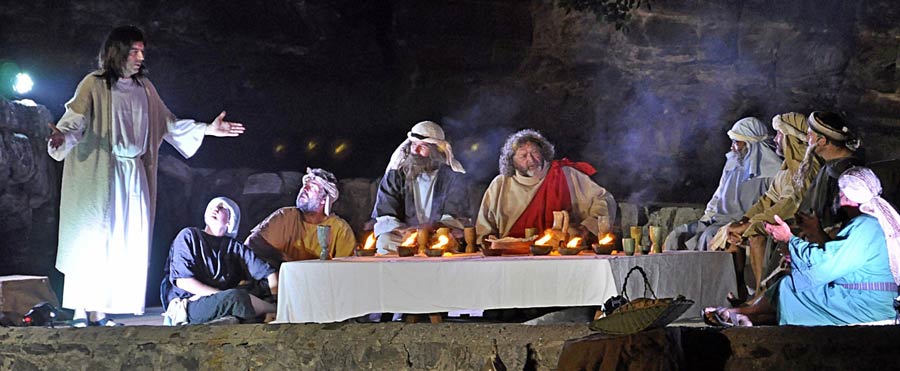 written by Fanus le Roux
On the very first Good Friday, more than 2000 years ago, three crosses were erected on a hill in Calvary. Jesus Christ was crucified in the middle, with two criminals, probably murderers, at his sides. The obvious arrangement of these three crosses carries an important message.
The message will be recalled again on 18 April at 20:00 at the Old Harbour, in the annual Hermanus Passion Play - which also presents the life and last days of Christ. The Old Harbour is the perfect venue for this Easter Play, which fascinates audiences every year for 90 minutes. This is the 19th occasion on which the Hermanus Passion Play will be performed, by a group of 90 to 100 participants. The play will be preceded by the Novis Vita praise dancers at 19:00, followed by Innes Benade. Then all the lights of the Old Harbour will be turned off and a spotlight will showcase the performance.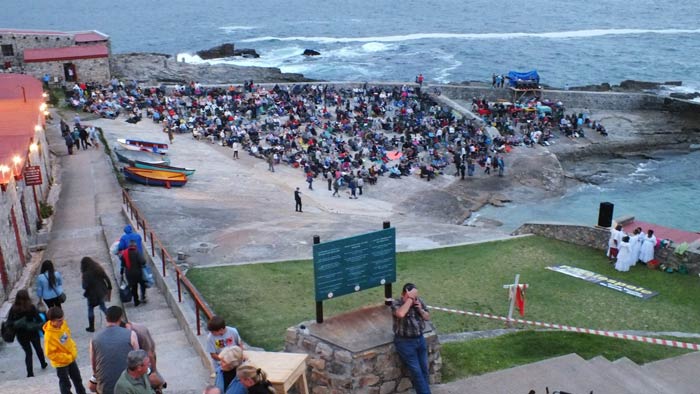 Scenes in the play
Announcement of the birth of Jesus
The birth of Jesus
Jesus at twelve in the temple
Jesus is baptised
Jesus teaches the crowds
The meal at Bethany
The meeting of the Pharisees
Jesus enters Jerusalem
The assembly of the Jewish Council
The Last Supper
Jesus in Gethsemane
Jesus appears in front of the Jewish Council
Peter denies Jesus
The Trial
Judas repents
Jesus on his way to Calvary
Calvary
Joseph of Arimathea visits Pontius Pilate
The Resurrection
Jesus appears to his Disciples
Hallelujah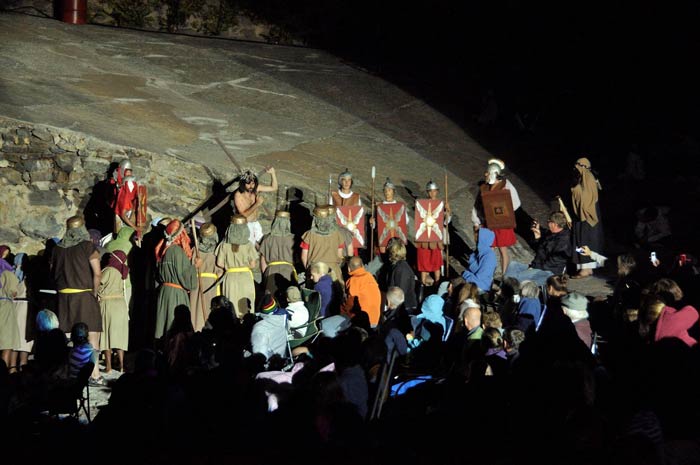 Tickets at Computicket
Please bring your own chair and something to keep you warm.
For any enquiries please contact Fanus le Roux on 078 483 3080 or fanusleroux@lantic.net and visit our website at www.passiespel.co.z