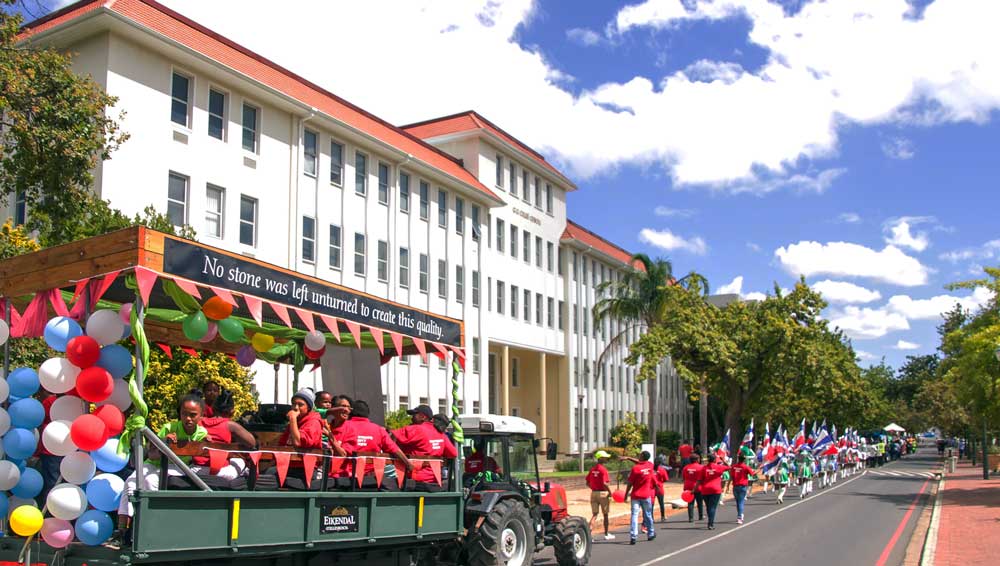 The annual Stellenbosch Harvest Parade will take place on February 2, bringing local wine estates and food, musicians, festive costumes, and a craft market to the well-known city.
Both local and international visitors will be immersed in the local culture, with a parade setting off from the Van der Stel sports grounds at 09h00, travelling down Alexander Street, and to the main town hall where the harvest blessing will take place. From there, it returns along Merriman Avenue to conclude in the Agri-worker Crafts and Family Day.
Elmarie Rabe, Stellenbosch Wine Routes Manager, says: "It's always a fantastic sight because you get to see and celebrate the real people who take the wine from vine to bottle – the farmworkers. Here is the opportunity to experience a cornerstone of the winemaking story that is often forgotten."
A craft expo will take place at the end of the parade, in collaboration with the Stellenbosch Agricultural Society, at the town hall from 10h00 to 15h00. Handmade homewares, including preserves and bakes, will be available for purchase from farmstalls competing for the title of Most Innovative.
The Harvest Festival is hosted with the support of the Stellenbosch Municipality and visitors will connect with some of SA's most famous wineries, including Kleine Zalze, Clos Malverne, Middelvlei, Kaapzicht, Beyerskloof and L'Avenir.