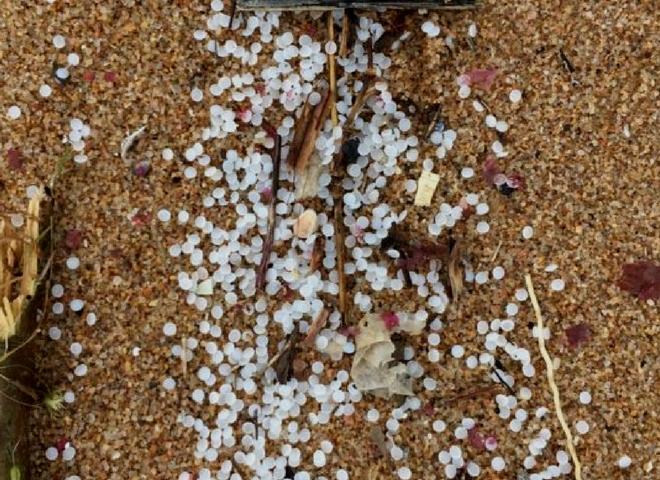 This development follows the loss of cargo into the ocean within the Durban Harbour from the vessel MSC SUSANNA, subsequently leading to the spillage after a devastating thunderstorm on October 10.Two 40 foot containers fell into the port waters during the storm.
Each container contained 990 bags of low and high-density polyethylene packed in 25kg bags.The total tonnage lost is estimated to be 49 tons.
This is an emergency incident and a strong call for coastal municipalities to deploy beach cleansing teams has also been issued.
All about nurdles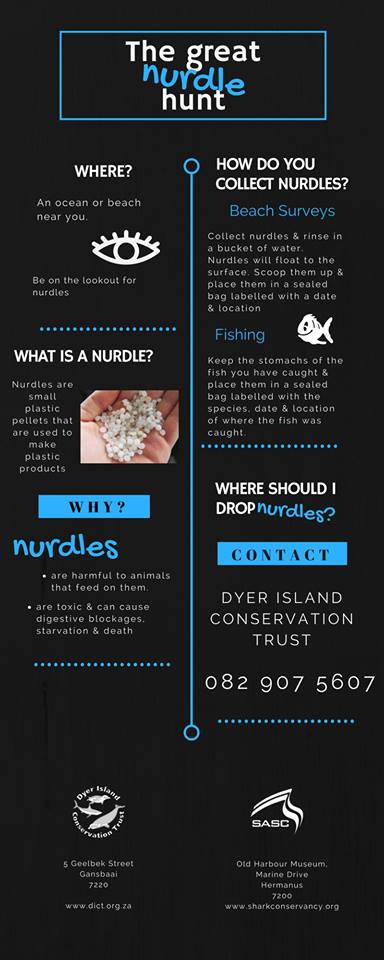 Nurdles, or plastic pellets, are mostly made from synthetic substances, some even derived from petrochemical products that give them high mouldability for manufacture of familiar plastic products.
In their raw stage (pre-moulded and packaged) they are not toxic to touch.However, once released into the marine environment they attract harmful substances that end up in the ocean.
The plastic nurdles can have negative impacts on marine protected species in the region, such as seabirds and turtles.This can occur by being ingested and filling the stomach with matter with no food value, and so the animals become malnourished and in time can starve.
The Problem
Plastics can also be carriers of pathogens.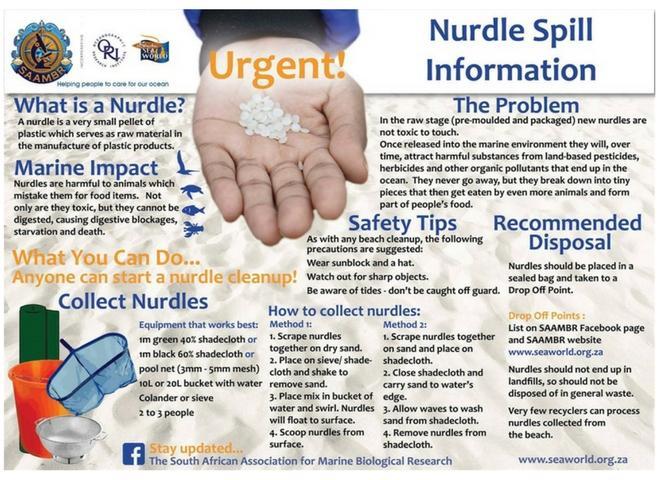 Entanglement would not seem to be likely in this instance, but nurdles could block fishes filtering parts. Moreover, the worn-down micro-fragments block filter feeders and clog respiratory gills. They look just like fish eggs, which impacts birds as well as marine animals.
"The Department is well aware that the incident resulted in widespread local volunteer-based clean-up initiatives across the Kwazulu-Natal province," said the Minister of Environmental Affairs, Dr Edna Molewa. "It is the view of the Department that such initiatives are a demonstration of the high levels of environmental concern and awareness expressed by the coastal communities"
This is an emergency incident and a strong call for coastal municipalities to deploy beach cleansing teams has also been issued.
OVERSTRAND MUNICIPAL AREA
Overstrand Municipality has asked members of the public to be on the lookout for any nurdles that may be found along our coastline and to report sightings to help track the movements of these potentially lethal little beads.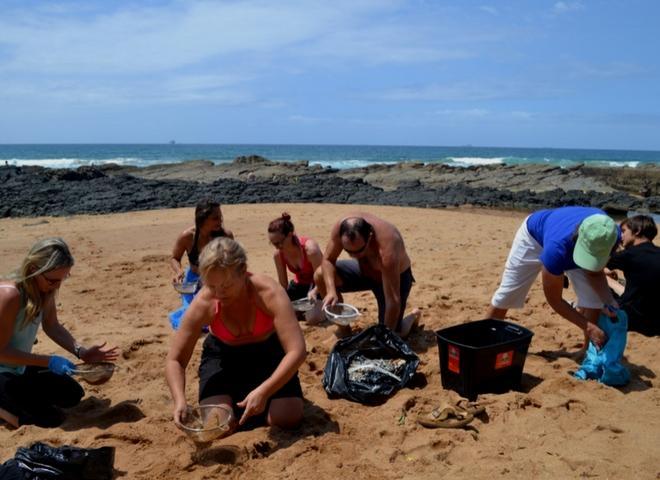 The tiny pellets of plastic - known as nurdles - were first reported on the Gansbaai shoreline on 26 October, barely a week after vast quantities initially washed up on Durban's shores.
According to Overstrand's Environmental Department, nurdles were spotted on Grotto and Voëlklip Beaches as well. "Thus far we have only had a few reports of them washing up on our coast. However, the shoreline is currently being monitored by not just South African Shark Conservancy (SASC), but also other Cape Whale Coast Hope Spot members including Dyer Island Conservation Trust and the Municipality," confirmed Environmental Officer Tarron Dry.
Recommended Disposal
Should you encounter these nurdles, please contact SASC on 028 312 3029 or Dyer Island Conservation Trust on 082 907 5607 and remember to mention exactly where they were found.
Please help us to spread the word, clean up wherever possible and monitor our coastline!