Photos of the Damage - #CapeStorm :
Gansbaai: Vicious wind rips roof off Gansbaai Spar Centre.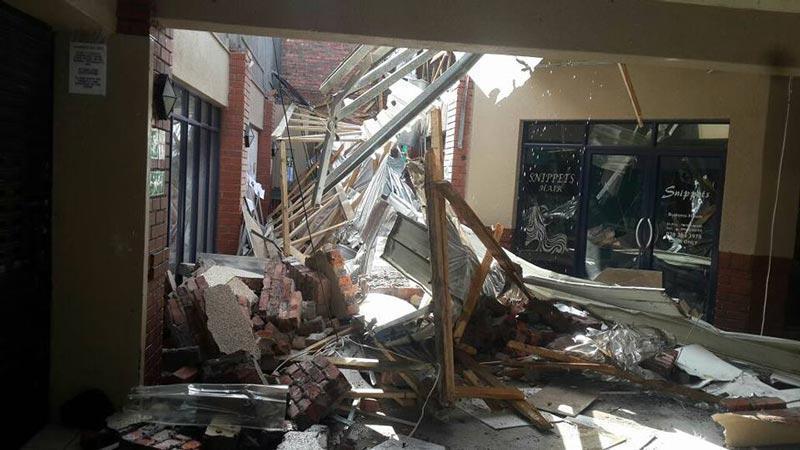 Image: Overstrand Municpality
Somerset West: Mr Price and Checkers Hyper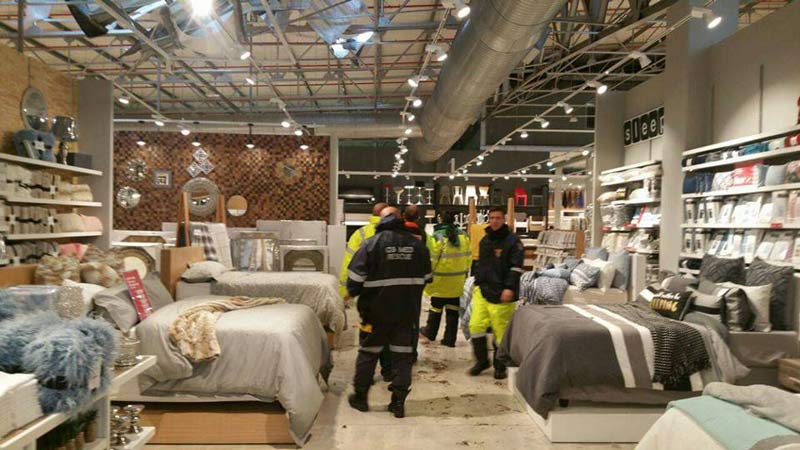 Image: Julian Jansen
Western Cape schools to be closed on Wednesday as monster storm loom
Cape Town - In an unprecedented decision, all schools in the Western Cape will be closed on Wednesday following repeated warnings of adverse weather conditions in the province.
NEWS24
Gale force winds of about 90km/h' 12 to 15-metre swells and 80mm of rain are expected to batter the region within a 24-hour window' leaving city officials and forecasters on high alert.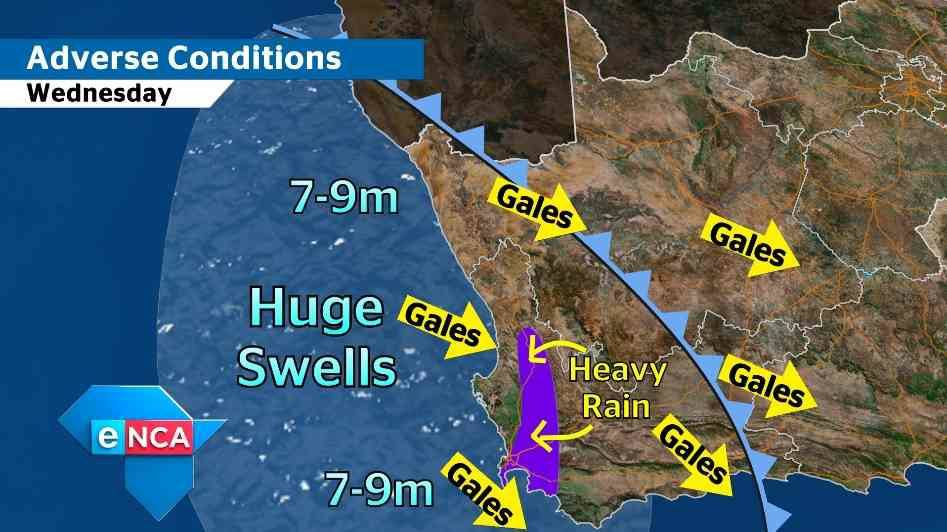 "Residents should make real preparations for the storm and not take it lightly. They should be prepared to stay inside their homes. Outside they should tie down their belongings because we are expecting abnormally strong winds'" South African Weather Service communications manager Hannelee Doubell said.
Charlotte Powell' spokesperson for the Disaster Management Centre' said they are on standby by to minimise damage should the cold front become "dangerous."
City officials will also be on high alert to ensure all roads are safe. In addition ''informal settlement departments'' are prepared' should there be a need for them to intervene.
She advised Capetonians to fix leaking roofs' open paths to allow stormwater to flow through' stay indoors and dress warmly.
However' the weather service issued warnings for several areas in the Western Cape including the Winelands' Cape Metropole' and the Overberg district. Forecaster Thabisile Ntleko said damaging winds' high seas and flooding could even result in "loss of life.
Wednesday's winterstorm will bring gale force North Western winds & massive swells (7-11m). Source: eNCA Weather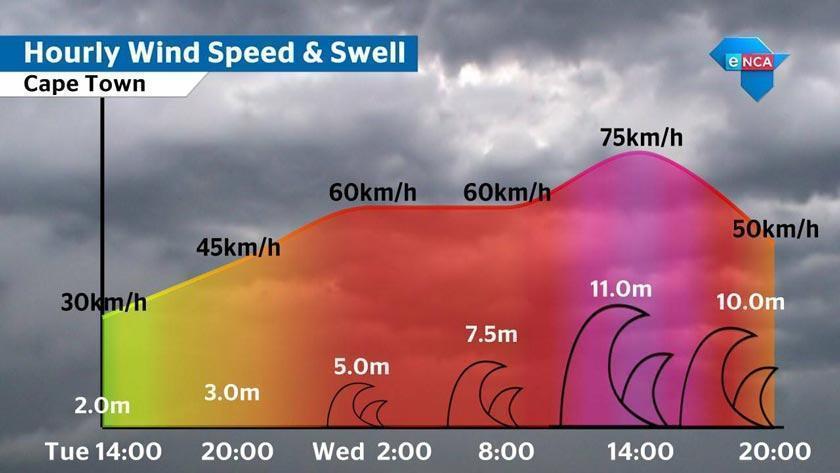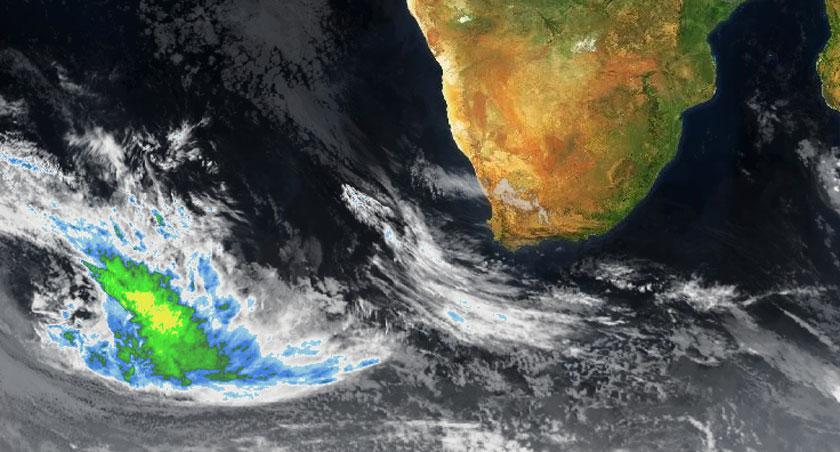 "Snowfall is also expected over most high peeks of the Western Cape with moderate to heavy falls over Matroosberg and the extreme high peak." - Storm Report SA
Cape Town: Let's have a look at the "Screen print" below from Windguru for next week.
Monday 5 June - 2.4m waves with a wind speed of 5 knots
Tuesday 6 June - morning 2m waves wind speed of 9 knots, the storm is coming in by the evening it's 2.5m waves and wind speed of 13 knots.
Wednesday 7 June - in the morning 5.4m waves and a wind speed of 28 knots and than you can see the monster of a storm hitting Cape Town with up to 10.9m waves.
Thursday and Friday it's still huge waves hitting the Cape Town Shoreline

Hermanus: "Screen Print" below
Monday 5 June - 2.5m waves with a wind speed of 5 knots
Tuesday 6 June - morning 1.9m waves wind speed of 5-6 knots
Wednesday 7 June - in the morning 3.5m waves and a wind speed of 14 knots and than you can see it grow to 9.9m waves and a wind speed of 40 knots.

Latest Update of the Storm:
Here is the expected rainfall for Wednesday over the drought stricken Western Cape. As you can see heavy rain is expected over the western mountain ranges around the Hottentots-Holland, Hawequas, Winterhoek and Cederberg ranges with some places of the south east Western Cape expected to receive 100 mm. The cold front is expected to make landfall over the Western Cape late Tuesday night bringing with it:
1. GALES OF OVER 65 KM/H
2. SWELLS OF BETWEEN 7 AND 10 M
3. LONG PERIODS BETWEEN SWELLS (15-17 SEC) MAKING THEM EXTREMELY POWERFUL AND DESTRUCTIVE.