Home

/

African Dusky Flycatcher
How the holiday photos you tweet can save vulnerable eco-systems
Author: Linda Chivell
Saturday, 13 January 2018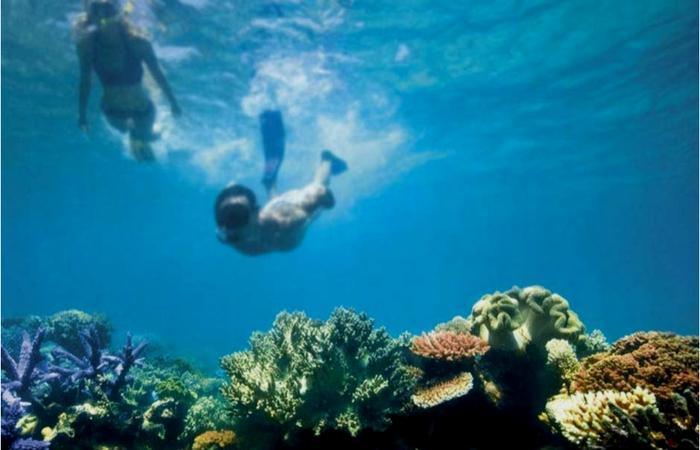 All over the world ecosystems are heavily under pressure and it is, therefore, crucial to monitor its health. However, scientific monitoring requiring a great deal of expertise, sophisticated instruments, and detailed analysis, often in specialised laboratories and is therefore very costly. The lack of manpower is a major drawback as well.
The rise of citizen science, in which non-specialist members of the public help to make observations and compile data, has gained momentum as everyone wants to help to save our planet. Public engagement has thus become more than just a passing holiday fancy, the need to educate the public and share the expense became crucial.
The research suggests that the wealth of information posted on social media could be tapped in a similar way. Think of it as citizen science by people who don't even realise they're citizen scientists.
Most people take one or other mobile device with them on holiday to share experiences. Smartphones and mobile internet connections have made it much easier for citizens to help gather scientific information. Examples of environmental monitoring apps include WilddogScan, Marine Debris Tracker, OakMapper and Journey North, which monitors the movements of Monarch butterflies.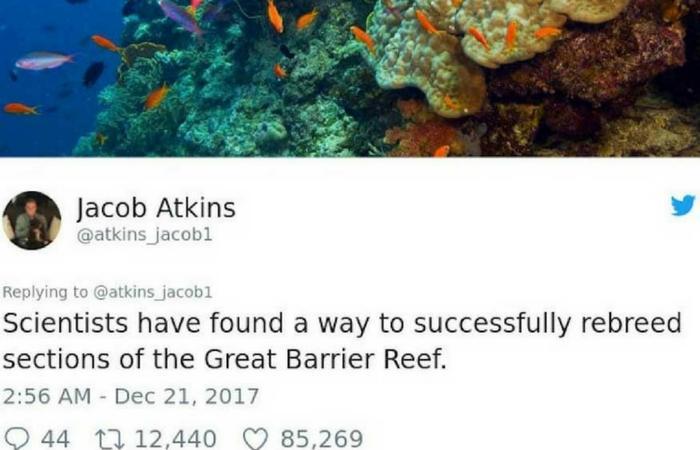 Naturally, social media platforms such as Facebook, Twitter, Instagram and Flickr host massive amounts of information. And it has nothing to do with posting with environmental monitoring in mind, social media posts from a place like the Great Barrier Reef can contain useful information about the health (or otherwise) of the environment there.
Twitter is a good resource for this type of "human feelings" because data are freely available and the short posts are relatively easy to process. This medium could be particularly beneficial for popular holiday destinations that are visited by many people.
In their research project, the scientists downloaded almost 300,000 tweets posted from the Great Barrier Reef between July 1, 2016, and March 17, 2017.
After filtering for relevant keywords such as "fish", "coral", "turtle" or "bleach", they cut this down to 13,344 potentially useful tweets. Some 61% of these tweets had geographic coordinates that allow spatial analysis. The heat map below shows the distribution of our tweets across the region.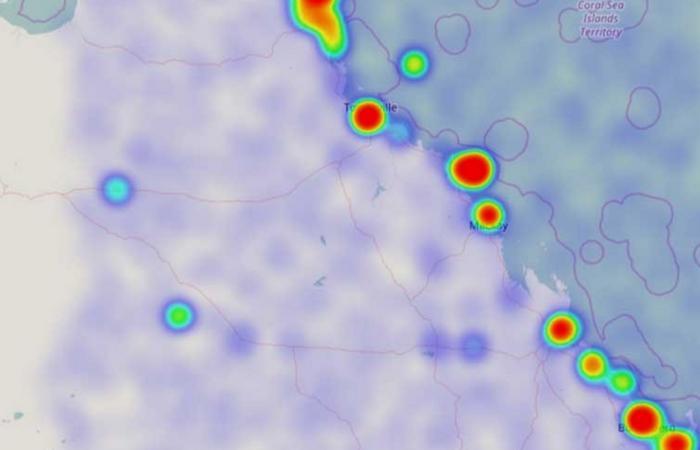 Twitter is known as a place for sharing instantaneous opinions, perceptions and experiences. To assume that if someone posts a tweet about the Great Barrier Reef from Cairns they are talking about a nearby part of the reef, therefore, seemed natural and the scientists could thus use the tweet's geo-coordinates as indicators of the broad geographic area to which the post is referring. Images associated with such tweets would help to verify this assumption.
Their conclusions provided several surprising insights. First, keyword frequencies highlight what aspects of the Great Barrier Reef are most talked about, including activities such as diving (876 mentions of "dive" or "diving", and 300 of "scuba"), features such as "beaches" (2,909 times), and favoured species such as "coral" (434) and "turtles" (378).
More importantly, the tweets also revealed what is not talked about. Take the word "bleach" for example, it appeared in only 94 of our sampled tweets. Furthermore, their findings highlighted what aspects of the Great Barrier Reef appealed most to the people, such as snorkelling and sailing and highlighted concerns such as the number of tweets expressing concern about dugong populations.
Casting the net a little wider
Even though this pool of data was large enough to undertake some interesting analysis, the findings were more reflective of people's experiences than of specific aspects of the environment's health.
The strength of social media is that it is becoming more target specific and algorithms can improve the quality of tweet information over time with, for example, a designated hashtag system that invites people to post their specific observations.
Similar alert systems and hashtags have successfully been developed for extreme events and emergency situations, for example by the New South Wales Fire Service.
Most holiday tweets contain photographs – as do Instagram and Flickr posts – which can carry useful information. This image-based system, where photos carry time and location data, would compensate for the lack of expertise of the person posting the image.
The Great Barrier Reef is, of course, already extensively monitored. However, social media monitoring could prove to be a huge benefit in countries where professional monitoring is unaffordable. Think of popular holiday destinations like the Cape Whale Coast and the South Coast, for example, could tap into social media to establish systems that simultaneously track visitors' experiences as well as the health of the environment.
Even though it is early days and more proof-of-concept research is needed, the technological possibilities of Big Data, machine learning and Artificial Intelligence will almost certainly make socially shared content a useful data source for a wide range of environmental monitoring in the future.
Source: The Conversation