Botanical Name: Haematopus moquini
Afrikaans name: Swarttobie
The African Black Oystercatcher is a marine bird that is endemic to South Africa and Namibia and slightly larger than European Oystercatcher. They are large black birds with a striking orange/red bill, eyes and legs. It's call is a loud piping sound. Normally there are some present at the Kleinrivier Lagoon hide - but more often it is seen on rocky and sandy shores - less often coastal lagoons.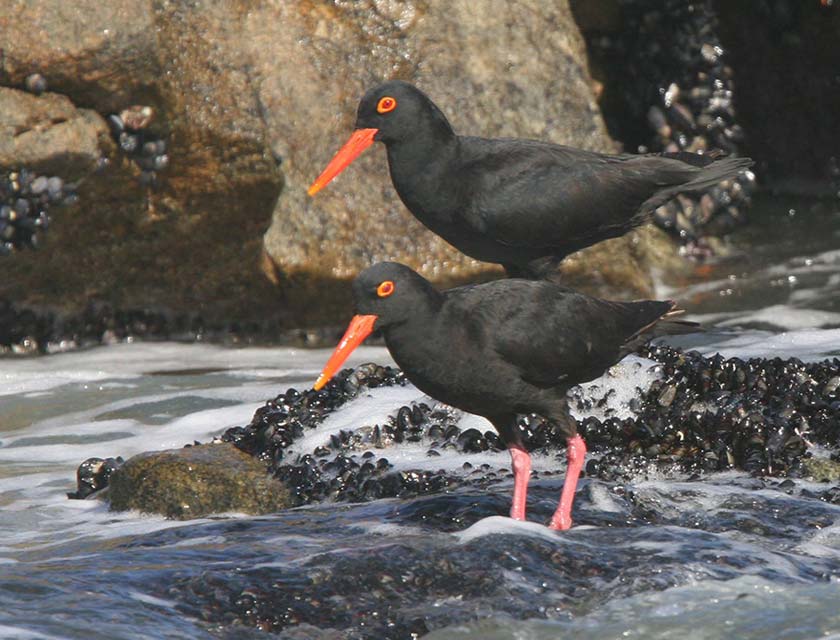 Photo Above: African Black Oystercatchers at Robberg Nature Reserve
Photo Credit: © Anton Odendal
Birding in the Overberg and Hermanus