This coastal scenic road follows the spectacular 48km stretch of coast between Gordon's Bay and Kleinmond along what is known as False Bay, squashed between the sea and the foothills of the Hottentots Holland Mountains.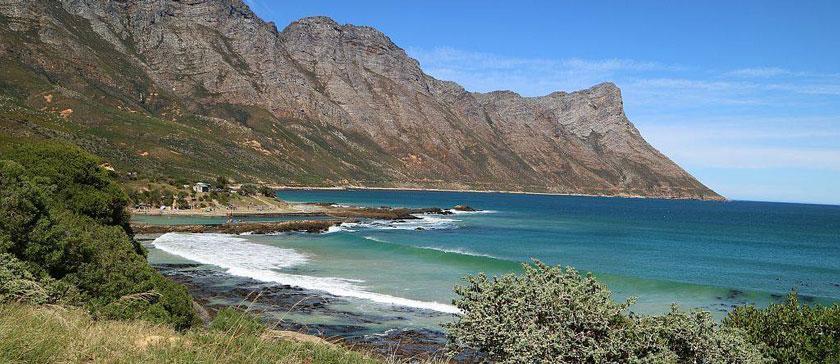 This beautiful, coastal drive stretches 48km from Gordons Bay, hugging Cape Whale coastline all the way to the tiny, seaside village of Rooi Els, where it suddenly turns inland and rises steeply up to the coastal plateau and swings inland to Pringle Bay, the next seaside village to discover about 5 kilometres from Rooiels and later rejoins the coast at Betty's Bay. Betty's Bay, once the site of a whaling station, is situated 10 kilometres alongClarence Drive from Pringle Bay. Betty's Bay is home to the Harold Porter National Botanical Garden and one of the only two mainland Jackass Penguin Colonies in South Africa. Travelling from Betty's Bay onwards, you will cross the Palmiet River and thereafter reach the first Kleinmond houses.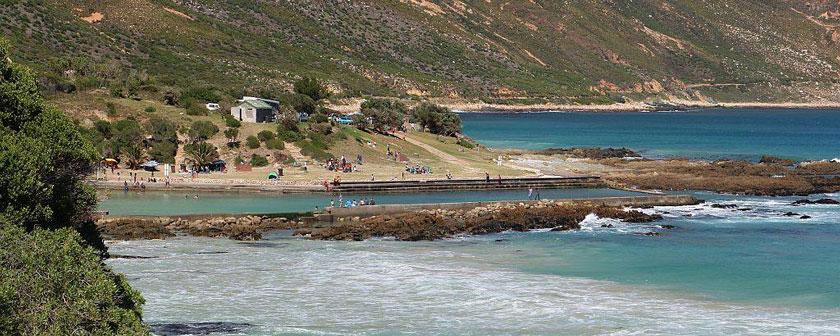 Clarence Drive provides pleasant whale watching spots, all along the route where you can stop and watch the Southern Right Whales visit the bays of the South African coastline every year during June to December.
The whole coast belongs to the Kogelberg Biosphere Reserve, a part of the Cape Floral Kingdom which is the most species dense of all the world's Plant Kingdoms. With about one thousand six hundred plant species found in barely ten square miles, the area Clarens Drive passes through contains a floral diversity per unit area that is greater than anywhere else on the planet. The area is also home to a vast array of wildlife including Cape Leopards, African Weasels, African Wild Cats, Caracals (African Lynxes), Small and Large-Spotted Genets, Cape Foxes, Aardwolfs, Baboons, Cape Clawless Otters, Water Mongooses, Small and Large Grey Mongooses, Striped Polecats, Honey Badgers, Porcupines, Rock Hyraxes, Red Rock Rabbits, Cape and Scrub Hares, Klipspringers, Cape Grysboks, Common Duikers, Grey Rhebucks, and even Bushbucks.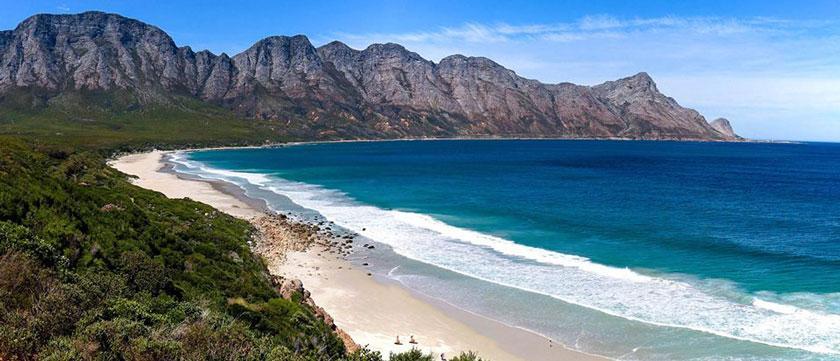 Bit of History - Clarence Drive was named after Jack Clarence who was responsible for replacing the footpath between Gordon's Bay and Rooi Els with a proper road. It was built with the help of Italian POWs during WW2 and stretches all the way from Gordons's Bay into Kleinmond and the heart of the Kogelberg Biosphere.
Until the Second World War when the coastal road (Clarence Drive) from Gordon's Bay was built to service the radar stations at Stony Point and at Hangklip, the area was accessed via Sir Lowry's Pass and Kleinmond and a pontoon crossing the Palmiet River.
Source
Images: Wesgro, Jaydee Media and Martin Etsebeth