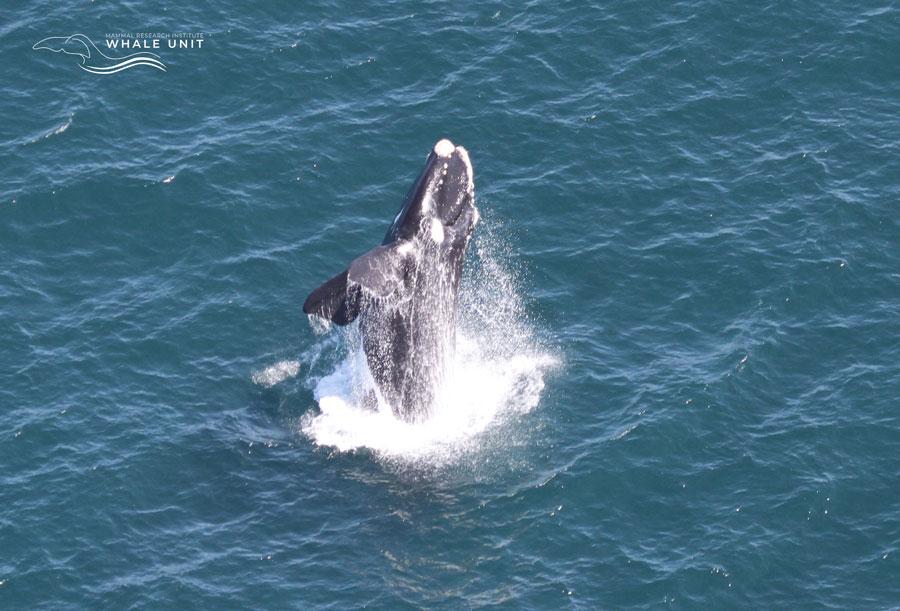 A survey of the population of southern right whales off the coast of Cape Town, which was undertaken by the Whale Unit of the University of Pretoria's Mammal Research Institute has shown the second-lowest numbers of the southern right whales in 24 years and scientists in South Africa are linking the scarcity to climate change.
The whale survey, which was conducted by helicopter, found 200 of the whales in a stretch of False Bay, down from over 1,000 last year, the university said in a statement. Still, in 2016 only 119 were seen. The changes may be related to climate conditions in the Southern Ocean, which lies off the Antarctic.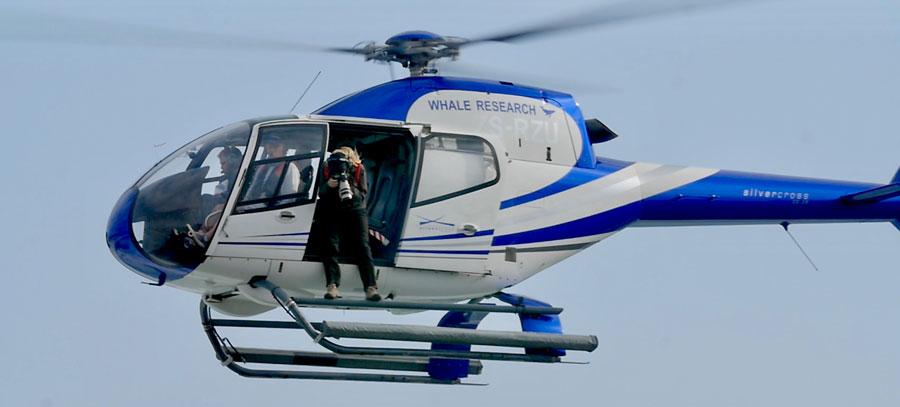 In total, 190 females and calves (95 pairs) of southern right whales were counted and photographed, as well as 10 adult whales without a calf (so-called 'unaccompanied adults'), bringing the total to 200 southern right whales between Nature's Valley and Muizenberg. Most female-calf pairs were observed in De Hoop Nature Reserve and Walker Bay.
These numbers mark the second-lowest amount of right whales along our shores in October 2019 since 1995 (after the extreme low numbers of 2016 - 119 (55 pairs)) and is a huge decrease from last year's all-time record of 536 cow-calf pairs in the same stretch of coastline.
At the same time, it is a strong decrease from the 131 cow-calf pairs which were counted between Hermanus and Infanta in August this year. Reason for this apparent shift in peak presence over the past years could be related to female right whales giving birth earlier and therefore leaving the South African breeding ground earlier, or that female right whales are leaving the South African breeding ground earlier possibly with a calf that is not ready to migrate. Also, the number of 'unaccompanied adults' (males, resting females and receptive females) remained extremely low, as it has been since 2009. This tells us that non-calving right whales are still not migrating up to the South African coast as they used to do prior to 2009.
Whether these are temporary trends or not, remains to be determined. We are currently busy investigating this matter, with preliminary results indicating a strong correlation with climate conditions in the Southern Ocean and fluctuations in food availability and therefore energy reserves. Similar trends are being recorded in South America and Australia, which lead to MRI Whale Unit co-leading the Southern Right Whale research Theme under the Southern Ocean Research Partnership of the International Whaling Commission (http://www.marinemammals.gov.au/sorp/the-right-sentinel-for- climate-change)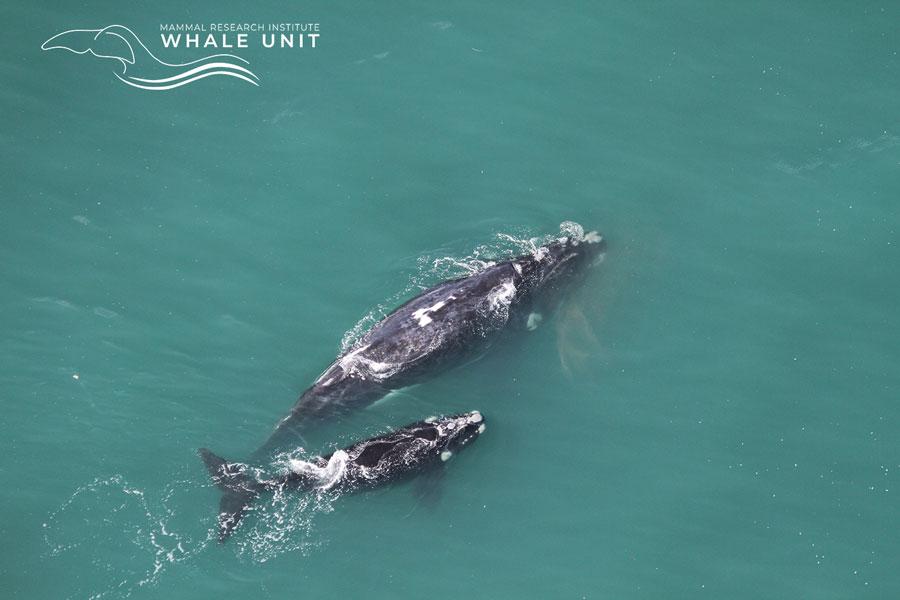 Now that the survey has been completed, all photographs taken will be analysed in the coming weeks for individual identification, and compared to the Whale Unit's southern right whale photo-identification catalogue which contains over 2,300 recognisable adults from the previous 39 annual surveys. This analysis will be done with a computer-assisted image recognition system, followed by final matching ofthe whales by eye. Through such analyses, we will be able to determine which females calved this year, how long it took them to produce a new calf, their individual distribution and movement patterns as well as their overall reproductive success with considerable accuracy. These aspects are vital to monitor the recovery of the South African population of right whales, increasing at a rate of 6.5% per year, since their international protection of the population against whaling. The analyses will also allow us to investigate further possible causes and consequences of the concerning decrease in sightings along our shores in recent years.