Dune Ridge is an award winning Country House nestled between thick coastal fynbos teeming with a multitude of bird species and large dune fields. by Elizabeth du Toit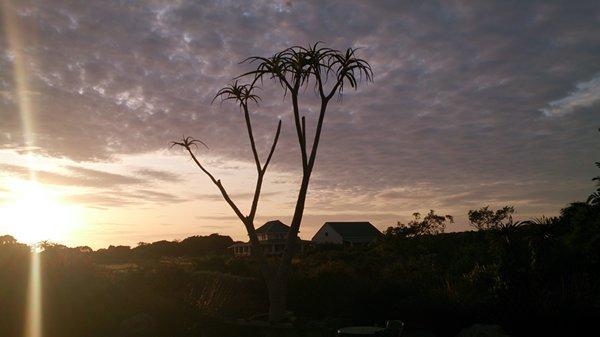 An unexpected request to visit Dune Ridge Country House was such a delightful surprise!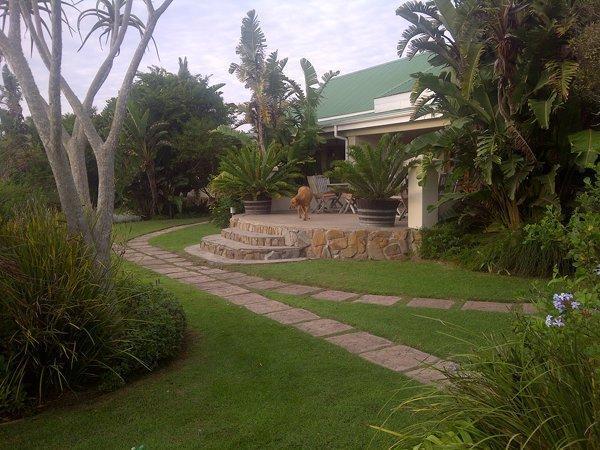 Turning off the tar on the outskirts of Cape St Frances onto a country road amongst lush Coastal Fynbos dune bushes we entered a secure area and passed some farm buildings on the right and on to find this unobtrusive gem of a country homestead nestling amongst mature trees and bush where we only heard and smelled the natural late afternoon sounds of the veld as we parked to the side and inhaled deeply of the fresh spicy air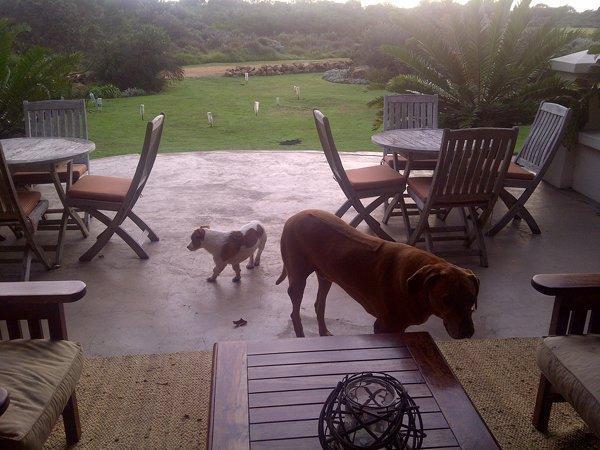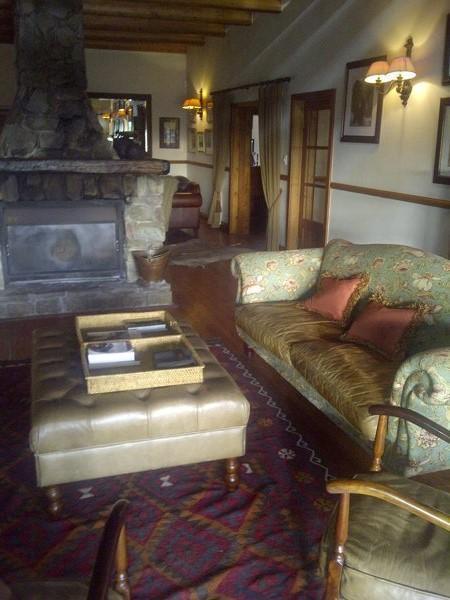 We were welcomed by two friendly dogs crossing the front garden to find a sprawling stoep with wooden furniture and the soft gleam of light and fire through the panes of the wooden entrance door before we stepped inside the lounge area with its central double fireplace of stone and high wooden rafters.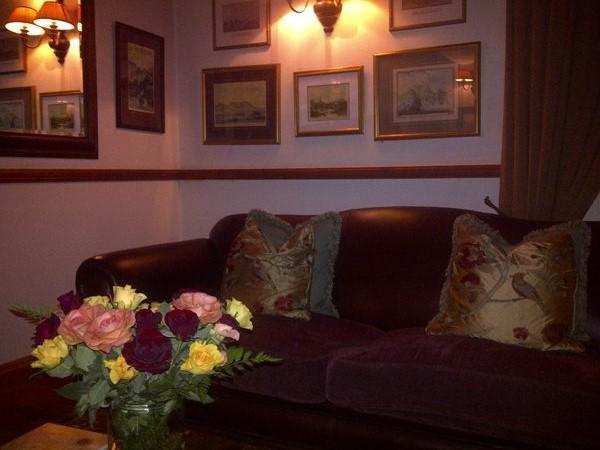 Gleaming wooden floors and leather couches with soft furnishings and some guests who were reclining with drinks in the first lounging area and a games box on the table with bookshelves to the side. After greetings we ventured further in and were met by Andreas who was the perfect host and attentive to every need while formalities were done within seconds thanks to Estee's excellent instructions.
With appreciation we were guided around the back of the main house along a walkway through a well kept natural garden past another partly secluded cottage to the most remote one to the side existing of two separate suites.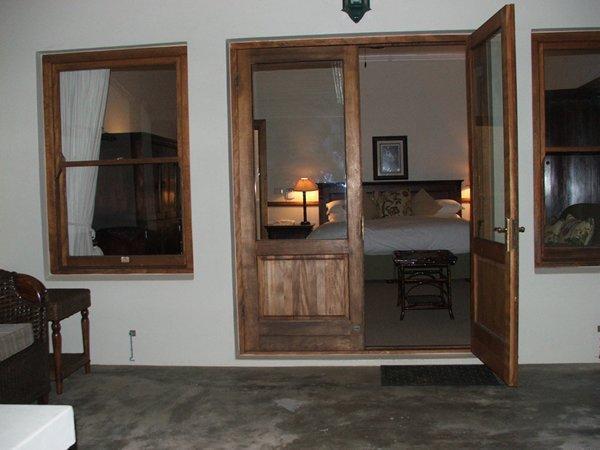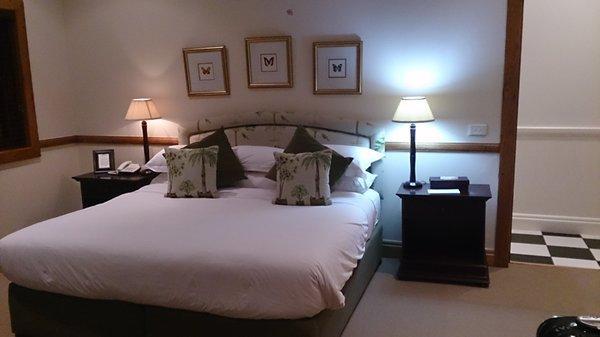 A cement stoep with an attractive cane couch and stepping through the wood and glass doors I could not believe the inviting mixture of spacious elegance and comfort with a touch of colonial simplicity from the huge bed to the couch and chair lounging area and beautiful recessed wooden wardrobe with other furniture enclosing the television as well as the stocked bar fridge and tea and coffee tray.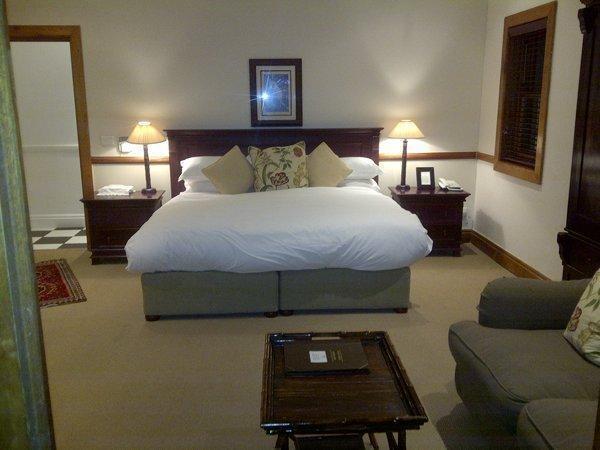 The checked tiled floor of the very large bathroom with separate toilet was the perfect foundation for the ball and claw bath and marble topped double basin area with the surprising comfort of under floor heating as I stepped of the carpet. This with Charlotte Rhys toiletries and bathrobes as well as salts in a silver bowl and spoon fit for royalty turned soaking in a long deep bath into a dreamy delight.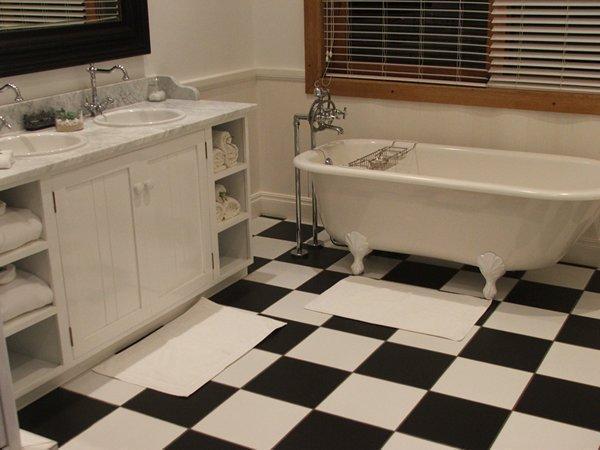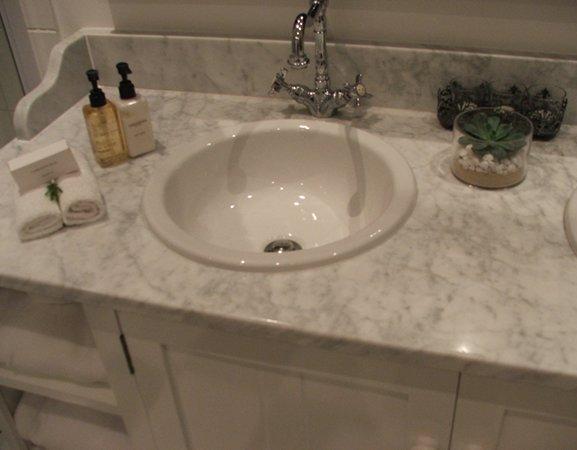 We were informed about the private swimming pool area for those lazy summer days, guided Coastal Forest and Dune Walks with middens dating back thousands of years as well as the popular evening Frog Safaris and In-house Treatment facility as well as Bush Spa so there is really is no shortage of things to do and see whilst staying with them.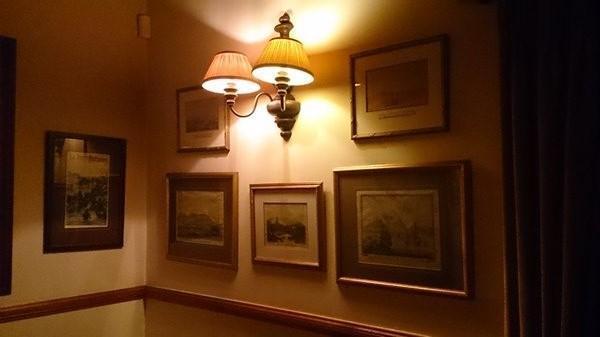 We met back at the homestead with lamplight along the pathway showing the way to where Jeanette was doing her social media and had an Amstel while I opted for a sherry while reclining in the lounge before dinner and looked at the mounted black and white photos of wildlife and some of the history.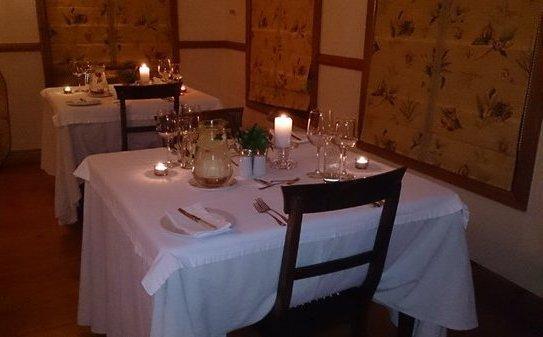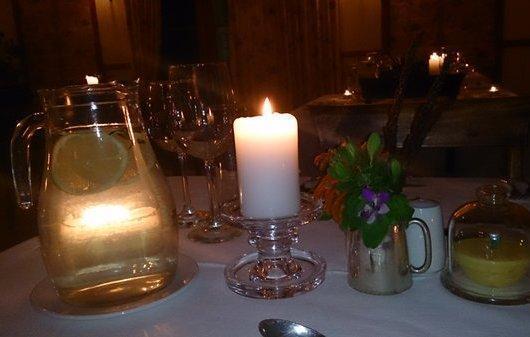 Entering the candlelit dining area with its crisp white linen and authentic old cutlery table settings was so inviting and the ambiance and alluring aromas faintly spilling over from the kitchen area was the perfect setting for dinner. An excellent red house wine set off a tasty warm Camembert entree followed by steamed duck with delicious local roasted veggies so good they could have been a meal on their own. To crown this we had plums soaked in Indian spices with vanilla panna cotta and knew Sarah surely outdid herself in creating these dishes.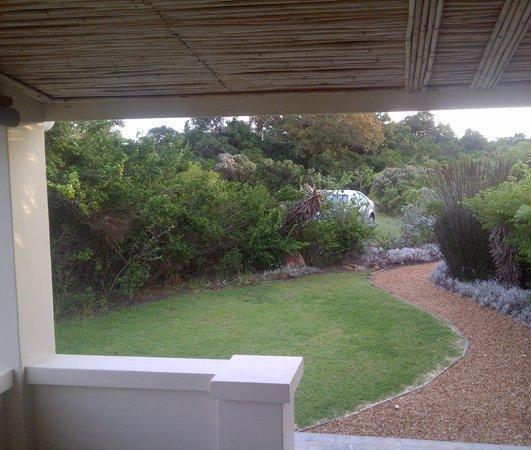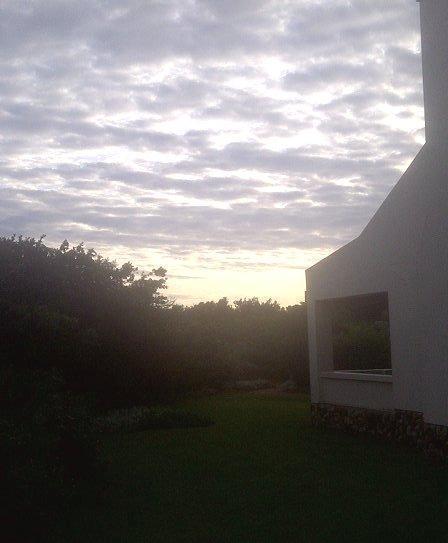 The next morning was crisp and partly overcast and after an excellent rest and a cup of filter coffee as all with a plunger was provided I ventured out to photograph on a dew covered morning greeted by the other friendly dog and I missed mine. We met Estee
and her husband in the sunny dining room and together had an excellent breakfast starting with a delicious fruit salad and yogurt and fresh orange juice that was morethan ample followed by a traditional warm breakfast with the highlight being the most
delicious fresh warm pumpkin seed loaf filled with these amazing green seeds and so tasty with their authentic home made jams and some more coffee.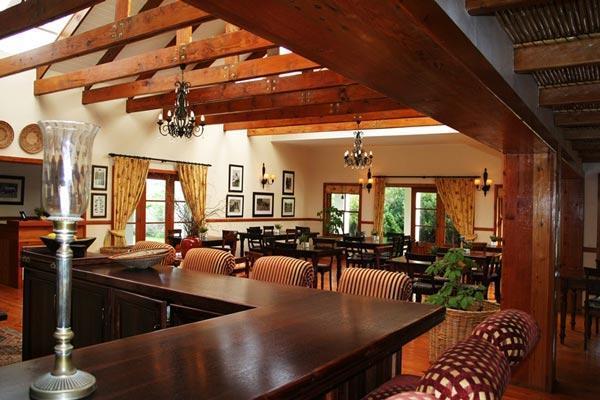 It was finally time to pack and prepare for our next adventure and fortunately our vehicle could be parked on a well protected lawn area very close by but mostly hidden from sight.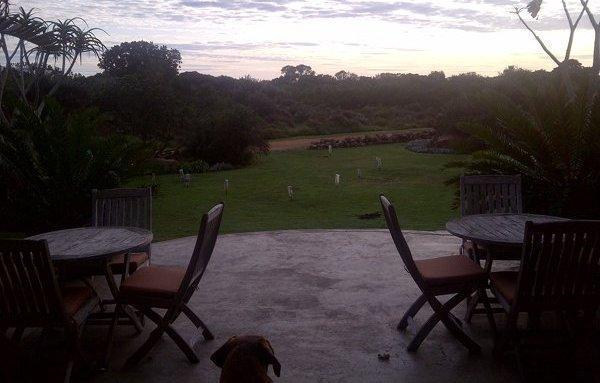 I could easily have stayed longer as this is a most excellent place to restore the soul amongst the delights of nature in such a gracious abode.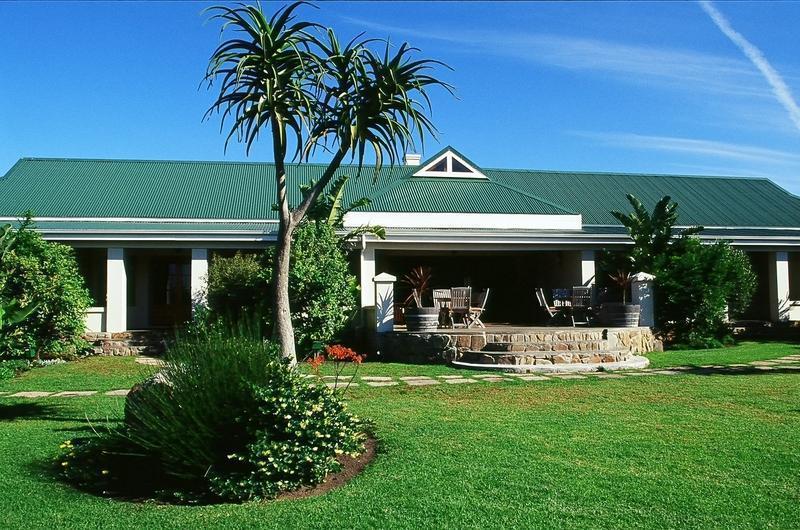 Dune Ridge Country House excels in being conservation conscious with recycling being a priority and having developed their own vermicomposter they produce organic fertilizer for their own vegetable and other gardens.
Rated the most luxuriously comfortable stay, friendly knowledgeable staff, a wonderful sleep and delicious fare and views of dune fynbos from the rooms, overall most excellent of all accommodation by far!