Bouchard Finlayson winemakers Chris Albrecht and Peter Finlayson will be celebrating and honouring World Pinot Noir Day on Saturday 18 August 2018 with a tasting of the award-winning Galpin Peak 2016. This vintage has received recognition world-wide, not only as South Africa's Best Pinot Noir, but also as South Africa's Best Red Wine (IWC - International Wine Challenge 2018).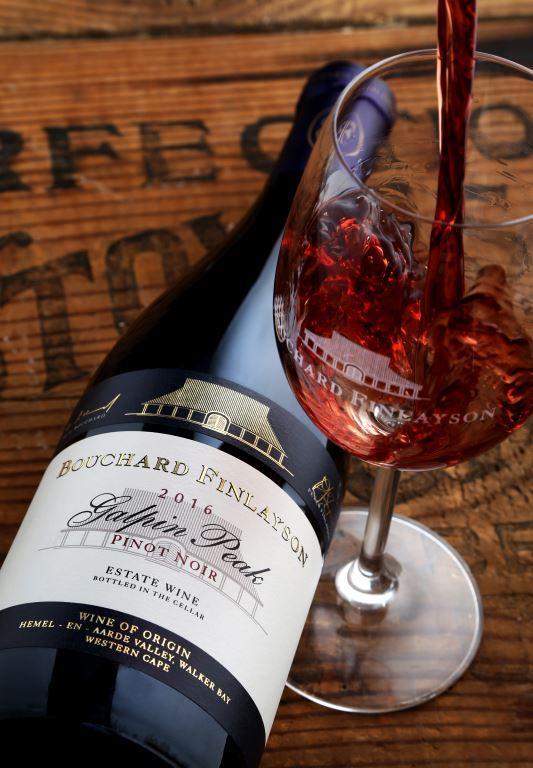 Now in its 34th year, the IWC is regarded as the world's finest and most meticulously judged wine competition, which assesses every wine blind and judges each for its faithfulness to style, region and vintage. Throughout the rigorous judging processes, each medal-winning wine is tasted on three separate occasions by at least 10 different judges.
In addition, renowned international wine critic James Suckling declared the 2016 Galpin Peak as 'outstanding', allocating a 94-point score in his annual showcase of the great wines of the world, on JamesSuckling.com.
Locally too, the Galpin Peak was once again ranked as the top Pinot Noir in South Africa, scoring a full 100 marks in the 2018 South African Wine Index Fine Wine Awards (SAWi). Recognised globally for its quality, excellence and consistency, the Galpin Peak has now held the No. 1 spot for 10 years in a row, this year also scoring the 12th highest points across all categories in the Fine Wine Awards.
Winemaker Chris Albrecht's tasting notes describe the 2016 vintage as having 'an earthiness on the nose, followed by excellent colour and bold palate complexity. Dark red fruit with a savoury mixture of cherries, plums and cinnamon drift into an extended palate feel, whilst eleven months in French oak barrels will allow for an extended maturation.'

Owned by the Tollman family, Pinot Noir remains the Bouchard Finlayson pièce de résistance, its terroir presenting ideal conditions for the production of this cultivar with cool Atlantic Ocean moderating temperatures coupled with very dense, heavy clay soils.

Based on the age-old winemaking techniques from Burgundy in France, Bouchard Finlayson continues with high density planting, resulting in a greater amount of vines per hectare, growing smaller berries that produce excellent tannin structure in Bouchard Finlayson's old-world style Pinots: flagship Galpin Peak Pinot Noir and the iconic Tête de Cuvée.

Bouchard Finlayson founder Peter Finlayson, who capitalized on the maverick Pinot Noir varietal and brought it to its true potential, is widely recognised as South Africa's 'Pinot Pioneer'. He says the Galpin Peak is a great 'food wine' and should be best enjoyed with a delicious meal of seared salmon, duck or beef steak, or his personal favourite pairing, simply with a slice of Emmental cheese and crispy baguette. Cheers!
Bouchard Finlayson Galpin Peak Pinot Noir 2016 sells at R355 per bottle at the cellar door.