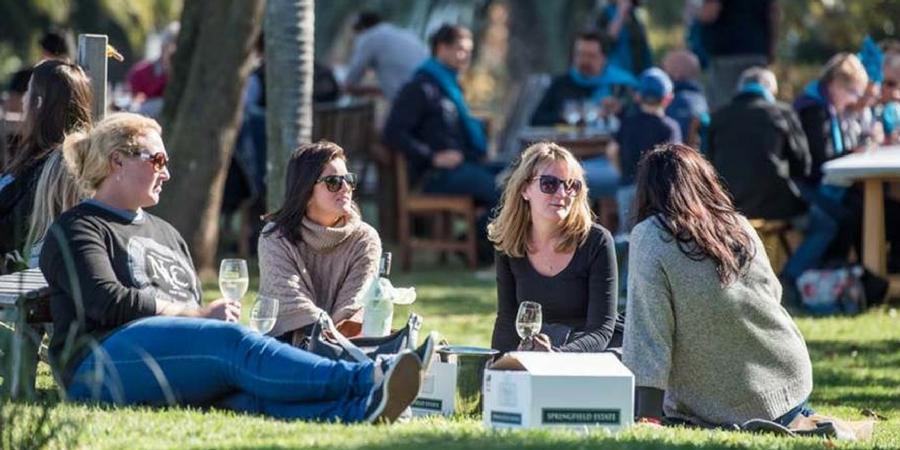 Daar is al seker duisende woorde in honderde boeke geskryf oor wyn. Boeke wat meestal opgedeel kan word in twee kategorieë; die koffie tafel boek met asemrowend mooi -Photoshop- fotos en die meer ernstige boeke waar jy jou wyne kan leer ken, sy geskiedenis, wynwaardering en seker die gewildste van almal- hoe om wyn te proe.
Erens tussen al hierdie woorde, het ons vergeet dat wyn gemaak word vir plesier, om onthou tye saam met familie en vriende te geniet, om die oomblik te vier sodat die herhinneringe jou kop nooit weer sal verlaat nie!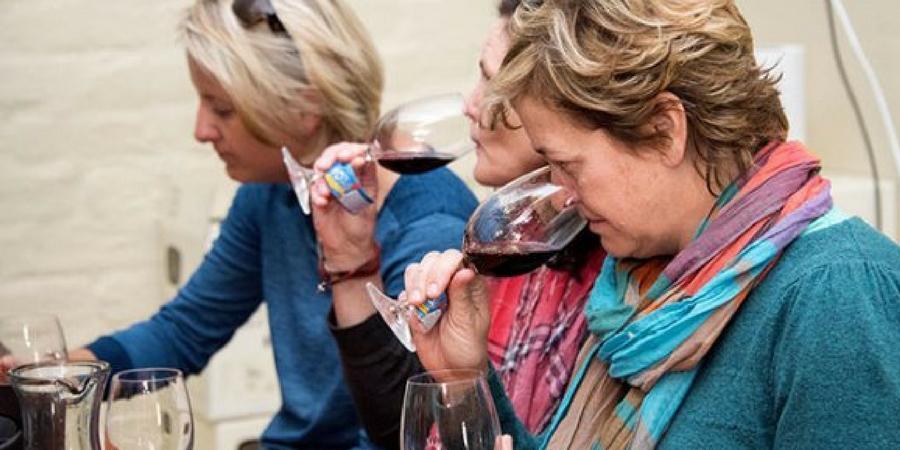 Eintlik is daar net een rede hoekom 'n mens wyn behoort te te drink en dit is vir die suiwer genot daarvan! Wyn is prettig en daarom moet die drink van n wyntjie 'n prettige ervaring wees. Indien jy wyn te drink net om mense te beindruk of om jou kultiveerdheid te bewys gaan jy gaan uitmis op een van die lewe se fynere plesiertjies. Die enigste sonde van wyn is om dit net te bêre vir n spesiale geleentheid. Elke geleentheid verdien n bottle wyn!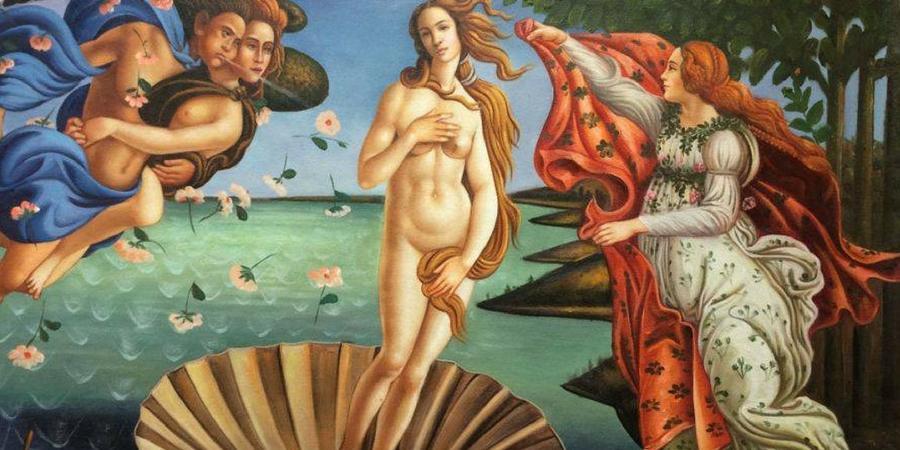 Natuurlik het genot meer as een vlak. Neem byvoorbeeld wanneer twee mense kyk na Botticelli se skildery van Birth of Venus, albei sal die meesterstuk waardeer, maar heel moontlik op verskillende vlakke. Die een ou mag dalk 'n wolfsfluit gee en dink; "Jinne sy is goed bedeeld" terwyl die ander een weer heel in vervoering gaan raak oor die kreatiewe gebruik van kleur en lig. Wie kry die meeste genot uit die skildery?
Ten spyte van wat die wynfoendies ons wil vertel, is daar niks geheimsinnig omtrent wyn nie. Moontlik is die magdom verskillende wyn varitëite juis die hoof rede waarom wyn so baie belangstelling uitlok. Met so baie soorte wyn om van te kies moet daar defnitief 'n wynsmaak wees vir elke palet.
'n Lekker wynfeitjie is dat daar in Suid Afrika alleen meer as 3000 lokaal veboude wyn varitëite van hierdie veelsydige voggie verbou word en dan verskil elkeen boonop ook nog van oesjaar tot oesjaar!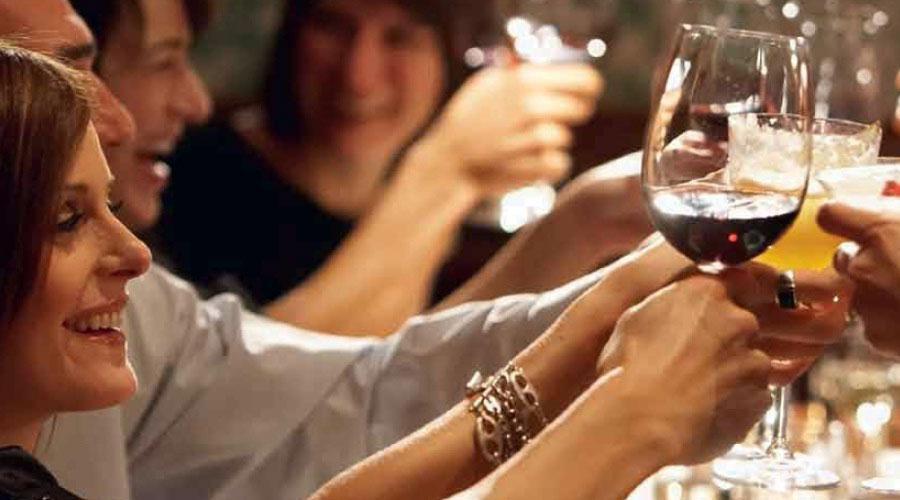 Onthou dus; Wanneer jy reis deur die wêreld van wyn, en waar die ou dae kuier -stories van wyn besing word -al skuil daar erens 'n paar sedelessies in – jy is oppad is na 'n bestemming sonder 'n einde wanneer jy begin kuier saam goeie vriende oor 'n bottel wyn,.