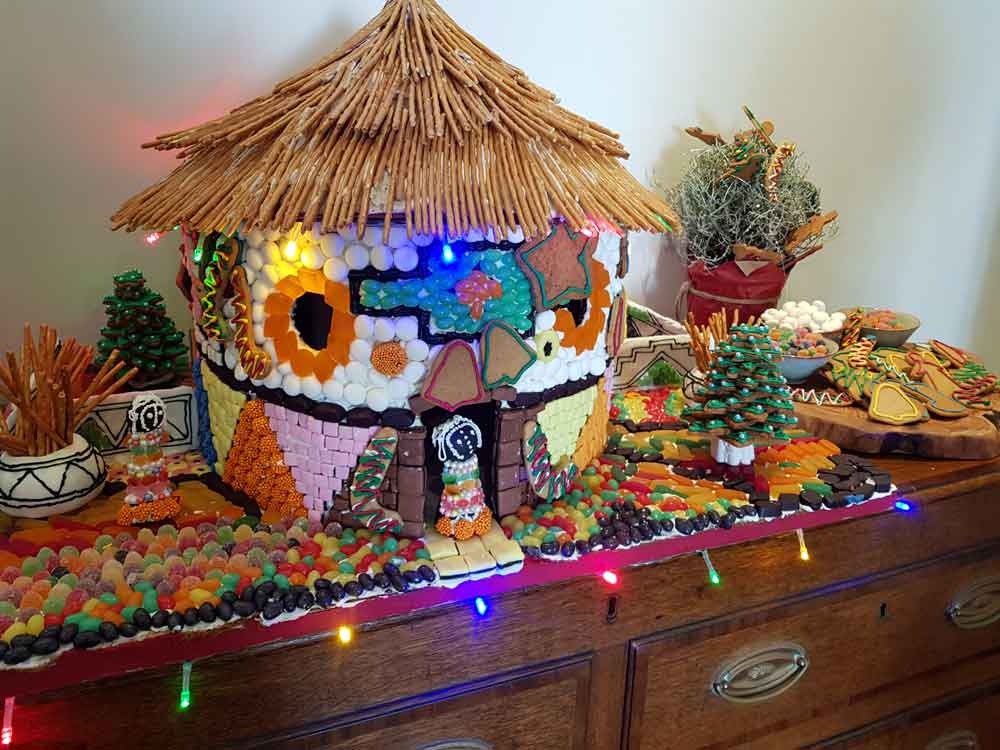 From 20-27 December 2018, a special Christmas display will grace the reception area of The Marine Hotel in Hermanus. The Marine's Head Chef Tronette Dippenaar with help from her team of four pastry chefs will be crafting a localised version of the traditional yuletide gingerbread house for guests and members of the public to view on arrival.
Due to the time, it takes to bake, assemble and decorate the tiered confection, Chef Tronette plans to begin the labour-intensive process on 12 December 2018. Once complete, the gingerbread house will stand forty-two centimetres high, fifty-two centimetres wide and fifty centimetres deep.
Last year, Chef Tronette took her inspiration from traditional Ndebele architecture and patterns. This year she has promised to build a structure inspired by the shape of a quaint fisherman's cottage from yesteryear, the likes of which you'll still find dotted on the Cape's East and West coast. No doubt bound to be brimming with sweets and lacey frosting, Chef Tronette's gingerbread house is sure to be a feast for the eyes!
This will be the fourth year in a row that Chef Tronette has baked and built a gingerbread house for The Marine – along with a generous lashing of Christmas cookies for visitors - a feat which has now become an annual institution for the hotel and a highlight of the Hermanus festive season.
For more information or bookings at the hotel, contact:
E: reservations@collectionmcgrath.com
T: (028) 313 1000