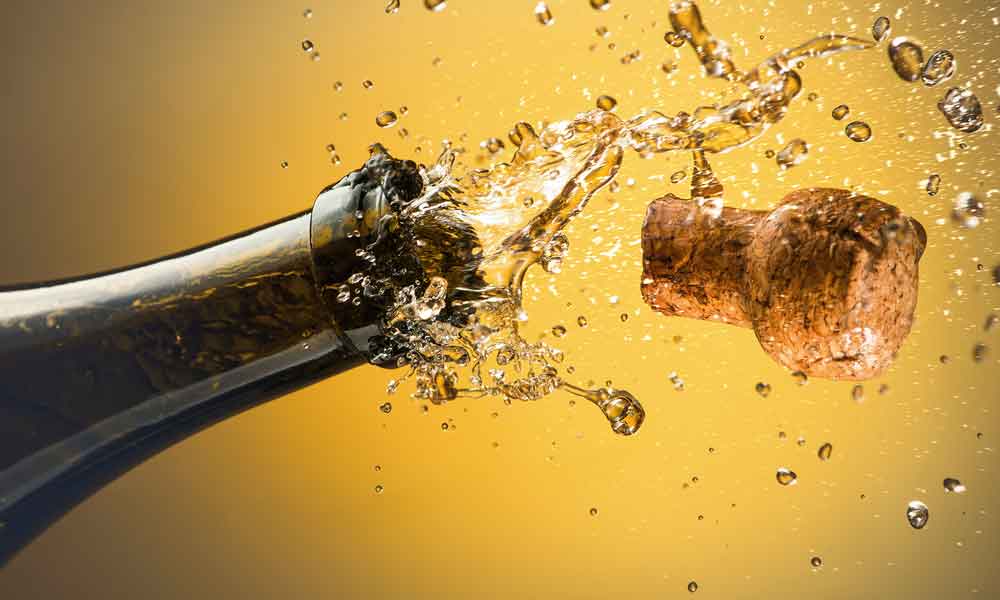 Dit is die borrels , bo en behalwe die unieke smaak en voorkoms, wat vonkelwyn verhef tot 'n heel ander klas as enige ander wyn. Vir eeue lank reeds word die werêld betower deur die mistiek vonkelwyn en misterie van sy borrels.
Het jy geweet?
Die naam "Champagne"mag slegs gebruik word vir wyne wat in die sjampanje-streek van Frankryk gemaak word.
Die res van die werêld gebruik verskillende benaminge, maar volkelwyn bly die gewildste.
Basiese reëlsword gevolg by die maak van Champange ( Frankryk) of Methodé Cap Classique (MCC in Suid Afrika).
Slegs Pinot Noir-, Pinot Meunier en Chardonnay druiwe mag hiervoor gebruik word.
Dit moet gemaak word volgens die Champagne-metode: natuurlike wyn moet n tweede fermentasieproses in die bottle ondergaan. Die gis word verwyder deur die remuage- en dégorgement-proses voor die bottels gevul en gekurk word.
Byna alle MCC-wyne in Suid Afrika word van Chardonnay- en/of Pinot Noir druiwe gemaak.
As net Chardonnay gebruik word, word dit Blanc de Blanc genoem.
Nog n metode is karbonisering waartydens koolsuurgas in die natuurlike wyn gepomp word.
By die tenk/Charmat-metode word natuurlike wyn in n tenk gefermenteer en onder druk gebottel.
Die uniekheid van vonkelwyne is natuurlik die borrels, ook bekend as die bead, of in Frans, die mousse.