Hermanus is undoubtedly one of the most exciting towns to visit during the summer months. Blue skies and long sandy beaches, drinking local wine – what could be better? Whether you're looking for total relaxation or are ready to play like there's no tomorrow Hermanus and it's sibling towns has got it all, making it the ultimate family destination this summer.
Picnic in the park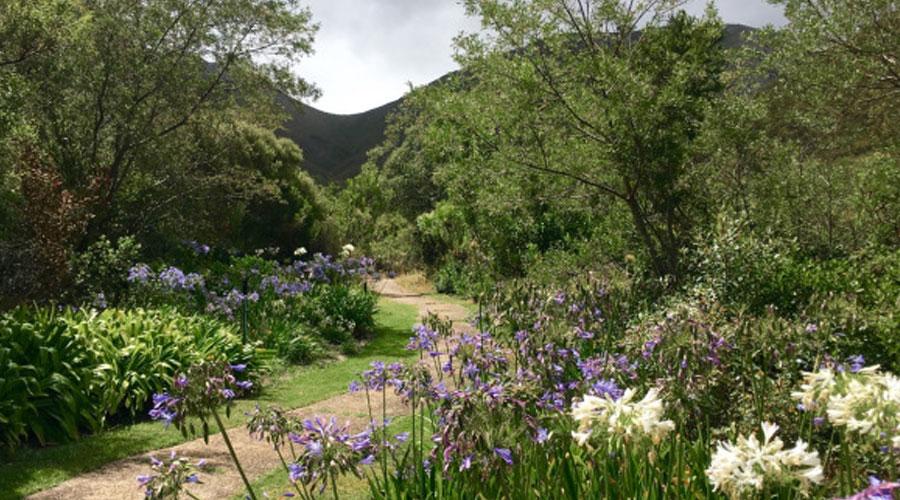 Visitors to Hermanus say that the Fernkloof gardens are the best-kept secret of the Cape Whale Coast. It is a place filled with tranquillity, bird sounds and the fragrance of fynbos and flowers. The botanical gardens at the entrance of the Fernkloof Nature Reserve measure only a couple of hectares, but the rolling lawns, tree-lined parkland areas and wheelchair friendly paths take you on a wander filled with birds, botany and some happy animal residents for good measure. This is the ideal picnic location for friends and family. There are no costs involved and is open 24 hours, so no need to stress about the time of arrival.
Let's Go to the Beach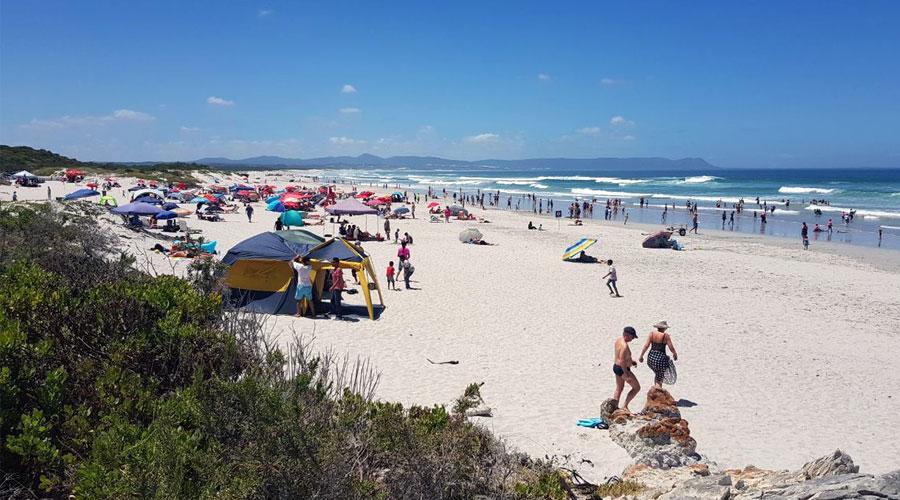 Hermanus is blessed with kilometres of golden sandy beaches and even a couple with Blue Flag status. For a lively, family-friendly atmosphere we recommend the Grotto- Voëlklip- and Onrus beach stretches where you can build a sandcastle with the kids and, if you're feeling adventurous, even try your hand at a game of beach volleyball or water sports such as surfing. Feeling peckish? You're in luck! The beach seafronts have some of the finest restaurants in town and are the ideal place to grab some fresh seafood.
Cool off with an ice cream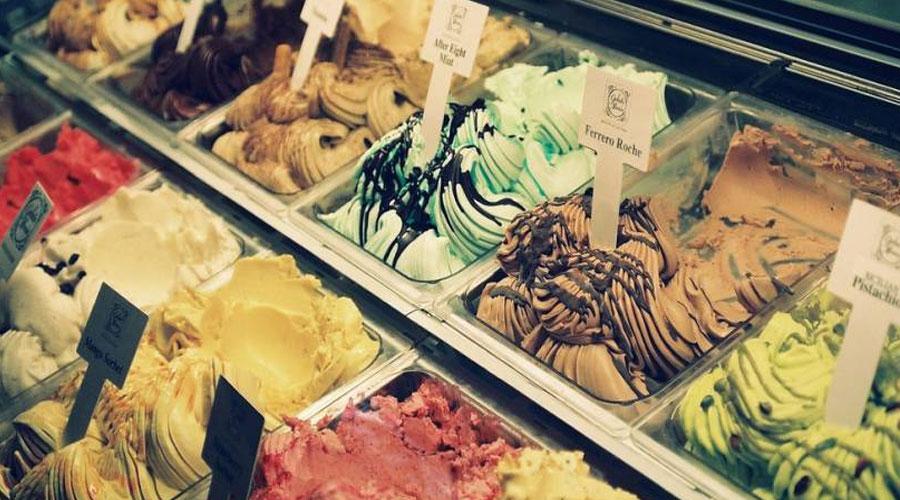 If you're feeling hot under the sizzling summer sunshine why not cool off with one of Hermanus Waterfront's top ice cream deserts? Enjoy a Triple "Lindt" Chocolate or a Pavlova with berries and ice cream or personalise your ice cream with a startling variety of toppings.
Boat trips and excursions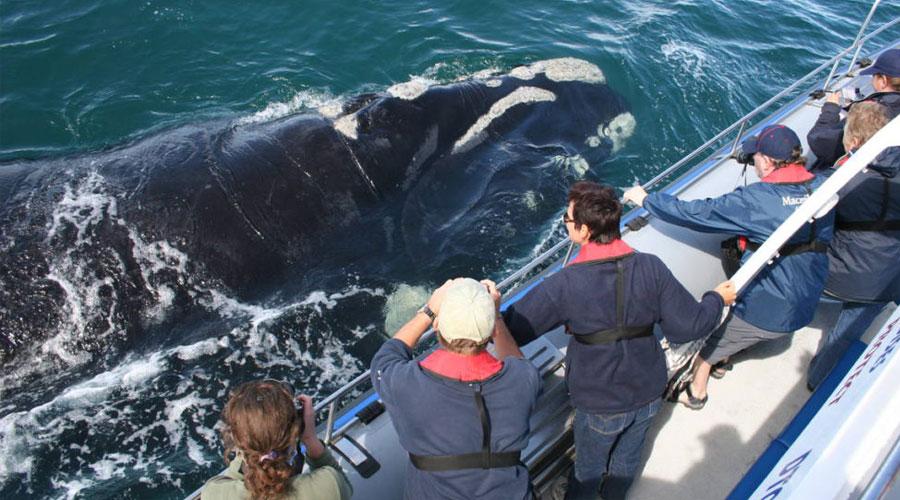 A short 45-minute drive to the other side of Hermanus will take you to a very special seaport village, Kleinbaai, where you can hop aboard a boat tour to meet the Marine Big 5. In season they offer whale watching trips and eco trips the rest of the year. On every trip, there is a possibility to see whales, sharks, seals, dolphins and penguins. A spectacular marine trip to explore the ocean's best during the summer months.
Beach bars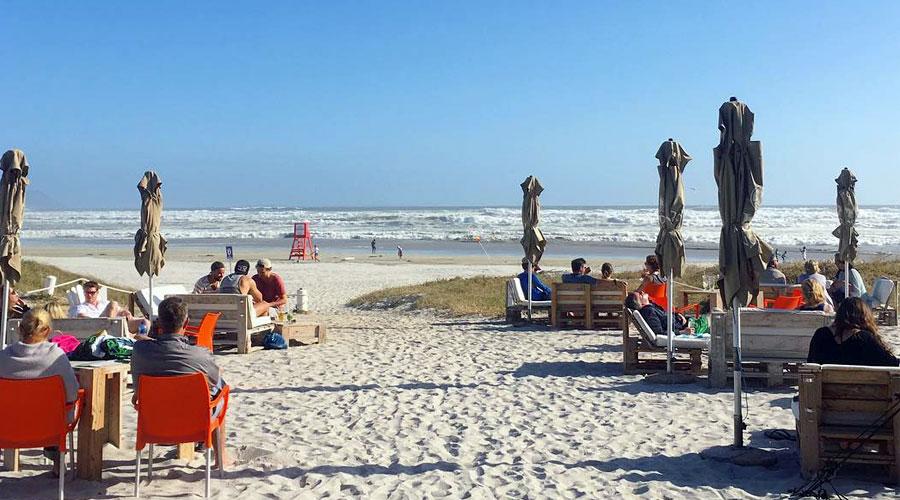 Where better to spend your summer evenings than by the beach? Grotto offers an amazing beach bar where you can grab great tapas and tasty cocktails. If you're not ready to go home, you could head to any one of the beach front restaurants and enjoy magnificent scenic night views of the whole coastline dotted with firefly town lights and even lighthouses romantically protecting seafarers.
Take a day trip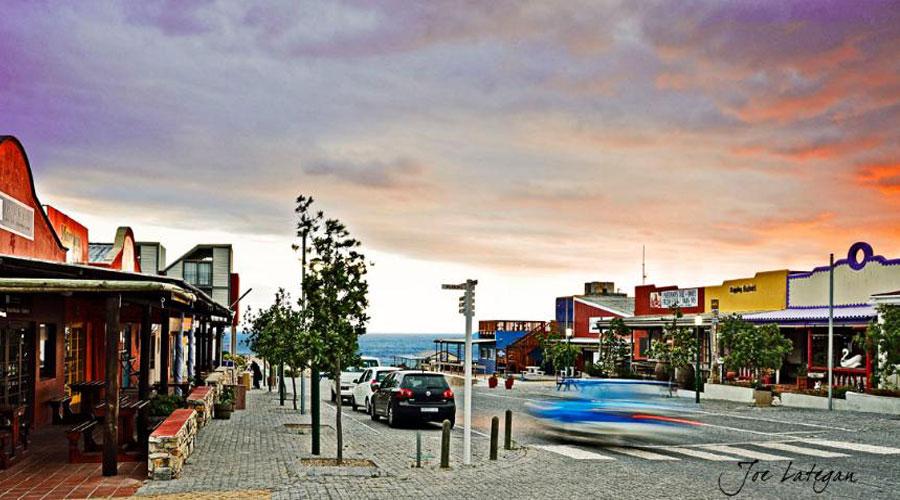 The beautiful coastal town of Betties Bay, which is located just 45 minutes outside of Hermanus, offers some of the most beautiful Botanical Gardens on the coast and is the ideal for those seeking total relaxation with simply a picnic basket and a bottle of wine. The close-by Stony Point penguin colony with its comical residents is a must-visit fun attraction for families. Now all you still have to do is head back to Harbour Road in Kleinmond and embrace the quaint shops this little village has to offer.
Duran Proper is Owner of Proper Tours & offers personalised tours in the Western Cape, including the Garden Route