Hermanus is a beautiful resort town situated on the South-East coast of South Africa, 90 minutes from Cape Town International Airport. As a tourist destination #Hermanus offers breathtaking scenery, sparkling sandy and/or rocky beaches, the best #whale watching in the world, a superb golf course, the marine big5, including the whales, sharks, penguins, dolphins and seals, amazing bird-life, spectacular hiking on the 12km cliff path and or all the nature hiking trails in the mountains, It also has a unique Nature Reserve called Fernkloof which is home to the smallest of the six floral kingdoms in the world.
HERMANUS ONLINE MARKETING PLAN:
As a destination marketing website, Hermanus Online's marketing plan is simple, yet effective
MISSION: Branding, promoting, develop Hermanus Online website and later the Cape Whale Coast website as a sustainable and responsible tourism "online" destination marketing presence, with the focus on nature, marine life and history.
ONLINE MARKETING – daily
Update online Events Calendar (hermanusonline.co.za)
Develop video & photos from area, upload photos, post articles ( on going) Website, update, upload, engage, seo, ( www.hermanusonline.co.za)
Blogging - News & Articles / Marine Life / Travel Blog / Food Blog / Historical Currently ( hermanusonline)
Add articles, photos, video, news, Share, comment, interact with similar sites
Tourism related clients feature through our social media.
Social Media Marketing & Management:
Hermanus Online: Facebook / Facebook Page / Twitter / Pinterest / Youtube Channel / Google+ / Google+ Pages / Instagram / Blogging / Hermanus Whales Facebook
Whale Coast Route: Facebook / Facebook Page / Twitter / Pinterest / Youtube Channel / Google+ / Google+ Pages / Google+ Community / Blogging
Update with video, photos, comments, expand with new contacts -
Update & keep followers informed frequently on goings, specials, campaigns, area travels ( rondrits)
Expand relevant contact base
Market Hermanus Online clients via our Social Media Channels
Databases Development:
update database continually from network contacts, expo contacts, publications, email contacts.
E-MAIL AND/OR NEWSLETTER MARKETING: - Monthly
Develop Monthly newsletters : articles, news, history, video, photos, blogs, e-flyer, flyer
Distribute newsletter from our databases: - International database with over 20 countries and more than 17000 tourism related companies.
A National / Western Cape / Garden Route / Cape Whale Coast / Cape Aghullus and local tourism-related databases
6 x Advertising blocks at the bottom of the monthly newsletter
MEDIA: - (continually)
Write articles for blogs, newsletters and travel magazines
Invite, communicate, exchange data and network with travel operators, tour agents, tourism buro's, conservation companies, bloggers,
Continue to Film & Produce doccies / youtube video clips about the area, adventure, activities, marine big5 animals, marine conservation, nature conservation, history and/or what to do and see in the Cape Whale Coast area
Distribute videos & video clips via Hermanus / Garden Route / Cape Town / Namibia - Namaqualand - Winelands - Cape Whale Coast DVD's distribute via youtube websites, "loop" (continues playing DVD's) to tourism buro's and accommodation establishments; stock footage for production companies for promotion of destination
Host and accommodate education trips for travel agents, tour operators, scientists, tourism staff, journalists and bloggers.
Write articles / blogs / travel experience about our Hermanus Online clients
MARKETING CAMPAIGNS:
Develope- flyers and distribute via social media, databases of networking partners, tourism buro's -
ALL YEAR ROUND - Nature / Cliff Path Hikes; Birding / Bird watching; Nature reserves; Fauna & Flaura' Shark Cage Diving; Outdoor adventures; Scenic Routes; Day Tours; Wine Tours; Fishing
HOLIDAY DESTINATION - above mentioned activities plus beaches / swimming / sun bating etc
MARINE HOLIDAY DESTINATION: - Whale Watching (May — Dec); Penguin colonies; Seals on Geyser Rock; Shark diving; Dolphins; seabirds and other creature in the ocean
SPORT - Golf courses / Bowling / Mountain biking / Hiking / Scuba Diving
EVENTS - Whale Festival / Kalfiefees / Food&Wine Festival / Fynarts festival and all other events in the area.
TRADE SHOWS & EXHIBUTORS (we attend as Media): -
Indaba Durban (we attend 2014)
World Travel Market (we attend 2014
MARKETING ROAD TRIPS ( only WP has improved in 2013)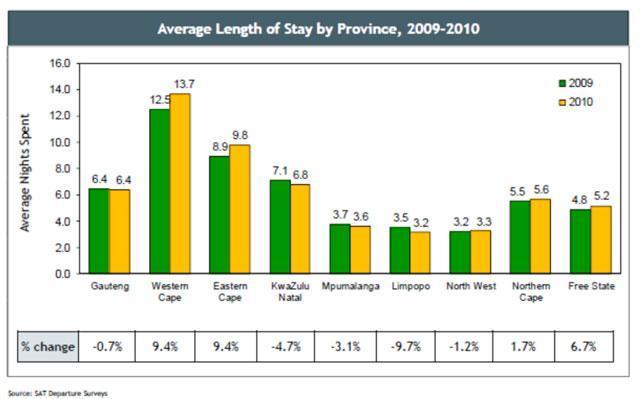 Legend (image) explained:
Gauteng, North West Province, Northern Cape and Free State are expensive to visit for personal networking
Marketing opportunities because of lack of marketing by competitive operators -
Brochures & Display Material, social media and structured networking more likely to be effective because of relationship marketing.
Personal visits to distribution points : Go where no marketer has ever been!, ( breakdown in monthly /quarterly tables)
MONTHLY AND / OR QUARTERLY ROAD TRIPS:
Networking & Communication relations with tourism buro's/travel agents / tour operators / tourism related product owners. We choose 4 x routes per year, and sometimes combine routes.
Cape Whale Coast / Cape Aghullus / Overberg / Garden Route / Cape Peninsula / Cape Winelands / Boland / Route 62 / Cape Helderberg / Karoo
OPPORTUNITIES:
Get involve with our destination marketing plan - Contact us for your opportunities