The rush to the Cape whale coast is on, as the 24th annual Hermanus Whale Festival starts on Friday 2nd till Sunday 24 October 2015.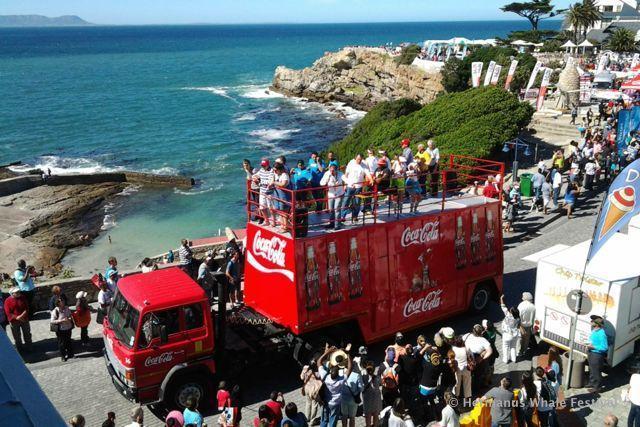 Perfect conditions are forecasted – sunny skies, little wind, no rain. Renowned globally as the best land-based whale watching destination, this little seaside town is expecting thousands of visitors arriving between Friday and Monday. The town will brim over with activities for all interests in all age groups.
The previous whale festival attracted more than 100 000 people over four days. These statistics were authenticated by independently hired university students conducting surveys throughout the festival. Conservatively estimated – based on a day-tripper spending R50, and a visitor spending of R500 over the four days – the revenue created by the festival for this seaside hamlet was close to R30 million.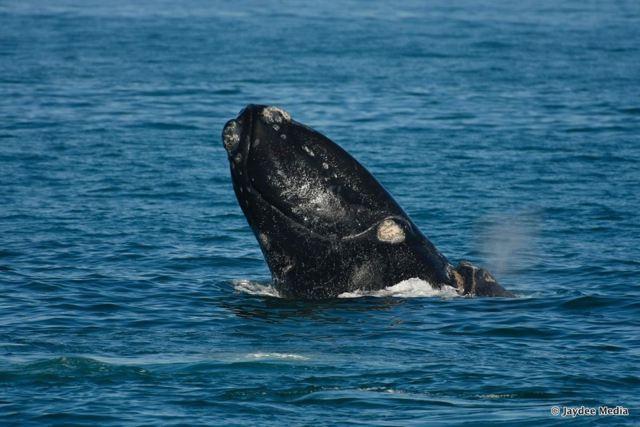 The Hermanus Whale Festival success factor for the past two decades was obtained by maintaining their focus on environmental awareness. This year the marine tent has evolved to a fully-fledged Eco Marine Village. The theme will be "Man in the Enviroment" It will host an eco-film fest, Penguin World, Shark World, Whale World, local Fauna and biodiversity exhibitions a plus kiddie educational interactive space. For the first time it will also house a Marine Mingle hosted by local wine estates as well as a food and drinks court.
The focus in the Eco-Marine Village will be on interactivity with novice naturalists. Local people like you and me. World class, but proudly local, conservation partner exhibitions will include Cape Nature, Dyer Island Conservation Trust, Marine Dynamics, Grootbos Foundation, Kogelberg Biosphere, Harold Porter Botanical Gardens ( SANBI), SA Shark Conservancy, BS Divers, Hermanus Botanical Society, Sanccob, APSS ( African Penguin & Seabird Sanctuary), Hermanus Whale Watchers, Dyer Island Cruises, Whale Coast Conservation, Shark Bay Research, Overberg Birdlife and the Cape Whale Coast Hope Spot, Marine Wildlife Magazine.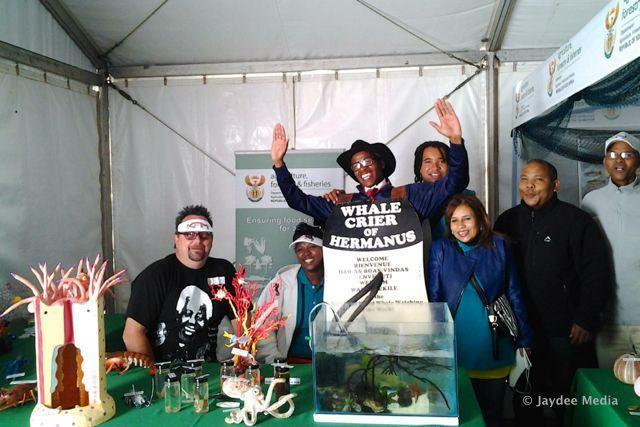 The Department of Fisheries' exhibits will include life marine sea creatures in tanks, abalone exhibits and marine wildlife displays as well as educational interactivity to enlighten our next generation conservationists, our children. Another popular attraction is the 3 levels age groups' pirate and mermaid treasure hunt, dizzy ball with Grootbos Foundation and for those with more adventurous spirits, feeding the sharks at SASC premises in the Old harbour.
Saturday morning will be a feast of activities when a selection of vintage cars will parade around the coast-hugging marine drive in Hermanus before gathering at the Hermanus Primary School.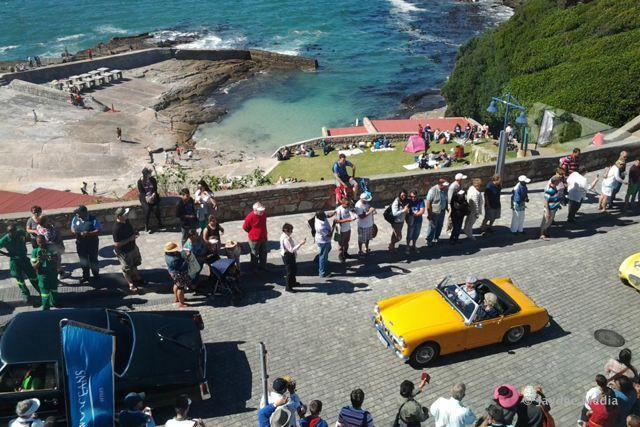 There the cars will be on display for the remainder of the festival. This is the 14th Whales n Wheels Classic Car Show and organisers are expecting about 250 classic and vintage cars – ranging from the early 1920s to the 1980s – loved, cared for and owned by enthusiasts from across the Western Cape.
Outdoor displays at the Eco-Marine Village will include a life sized wire whale which will be an oversized waste collection point, sponsored by Dyer Island Conservation Trust & VW. An indication of the waste we discard indiscriminately! An entangled whale tail and fishing line bins will highlight the danger of plastic to marine wildlife in the ocean.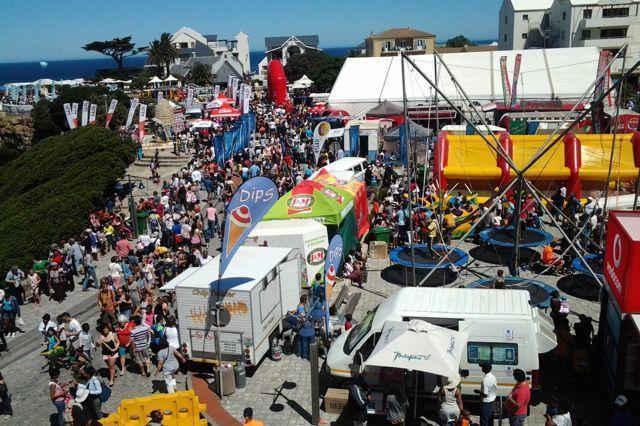 Even though there will be plenty fun and games, the main focus will be on environmental and marine conservation and responsible tourism.
Hermanus is ready to welcome the thousands of visitors …and according to the Hermanus Whale Crier about six or seven whales have been waiting around in the bay.