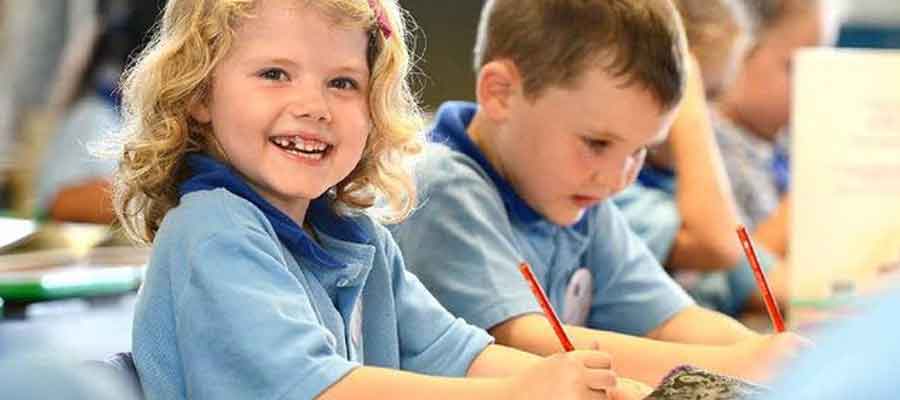 Skolastiese voorbereiding is die fondasie tot suksesvolle toetrede na graad een.
Hierdie voorbereiding is geskoei op die kind se gereedheid vir formele leer en is die basis waarop onderrig kan plaasvind.
Skoolgereedheid is die proses waartydens n kind sy akademiese vaardighede soos spel,skryf, en rekenkunde ontwikkel.
JOU KIND MOET SY NAAM KEN
Dit is een van die belangrikse vaardighede wat elke kind wat graad een toe gaan moet hê
is om hul eie naam en van te herken en, indien moontlik, ook te kan skryf.
Daar kan, byvoorbeeld, van jou kind verwag word sy plekkie by n tafel te kan uitken met n plakker.
GROOT MOTORIESE VAARDIGHEDE
'n Paar alledaagste speletjies wat help met groot motoriese ontwikkeling is om jou kind te laat tou sping en om 'n bal om te kan vang en skop. Leer ook jou kind om hom balanseer deur op'nstuk tou te loop en moedig hul aan om te huppel.
DIE REGTE POTLOOTGREEP
'n Verkeerde potloodgreep is baie moeilik om te af te leer. Laat jou kind oefen met 'n driehoek -potlood of deur 'n wasgoedpennetjie tussen sy duimpie en wysvingertjie vas te klem terwyl hy skryf. Maak ook seker dat hy mooi regop sit terwyl hy skryf.
Nog 'n paar belangrike goei vaardighede wat hy of sy moet ken as hulle graad een toe gaan
Sy eie skoenveters vasmaak
Verantwoordelikheid neem vir sy eie besittings
Self badkamer toe kan gaan
'n Storie kan oorvertel
Kan ondereskei tussen links en regs
Kleure en vorms kan herken
Kan stilsit en luister na 'nopdrag
Kan knipmet n skêr
HUISTOE
Moet nie laat wees wanneer jy hom moet gaai oplaai na skool nie. Jou kind gaan so opgewonde wees om alles wat gebeur het te vertel, maar ook vreemden benoud tussen al die nuwe gesiggies. Maak kwalitiet tyd om te gesels oor alles wat hulle beleef het.
Source
Maroela Media / Christa Badenhorst -opvoedkundige skielukndige