Second evening of our road trip from Hermanus to Indaba 2015 in Durban – The Kelway Hotel, Nelson Mandela Bay.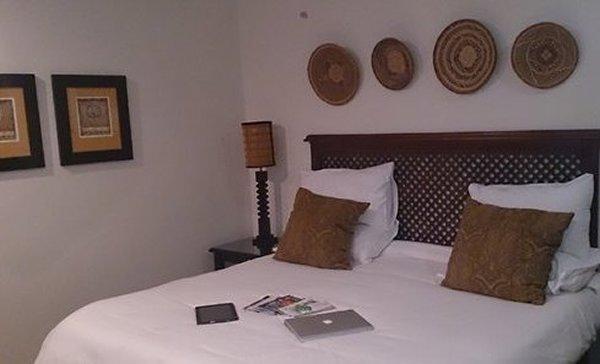 Finding our way along a myriad of flyovers as we entered Port Elizabeth Central after dark we were well directed by Dianne's Tomtom (GPS) to find our way past the historic South End towards Humewood and Summerstrand to our well positioned hotel between the beaches and business area in Brookes Hill Drive above and within walking distance to the famous Bayworld Complex.
We reached the Kelway Hotel at dusk and were thankful to get out of the chilly breeze entering the spacious and comfortable reception area of this graceful wooden hotel with beautiful furnishings in the reception area where friendly staff were quick to book us in thanks again to the well organised referrals by the Windsor Hotel. We received internet codes that were easily accessible everywhere in the hotel and carried our bags up carpeted stairs to our rooms on the second floor.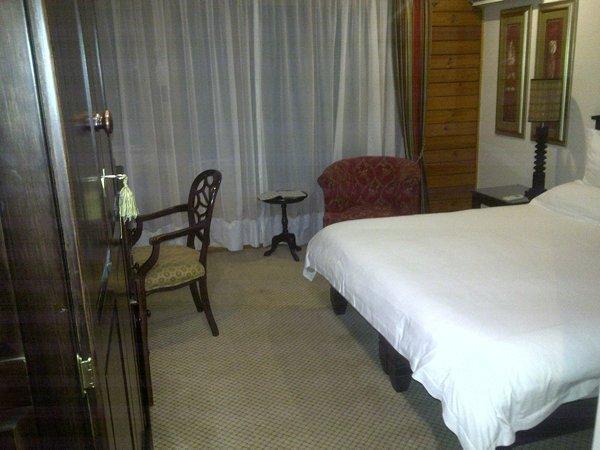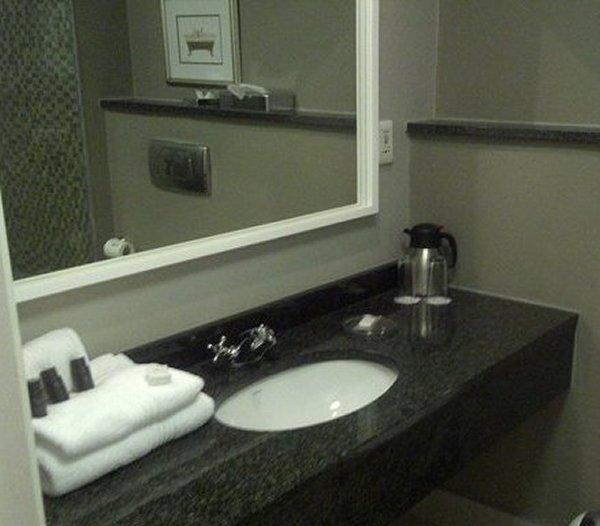 Tastefully furnished and cosy with a sizable bed to dive into and the lukewarm aircon already on thawing out the chill also in the luxurious bathroom with large shower and black marble topped basin area. My room had some lovely gilt framed wall paintings and above the bed two porcelain plates and a nice roll out tea and coffee tray inside a cupboard with ample plugs at easily accessible height above the desk area and other elegant furnishings in the room.
A little wooden balcony amidst plants provides a lovely space with chairs to watch the stars. Jeanette's room had a more ethnic theme with mounted woven basketwork in different patterns.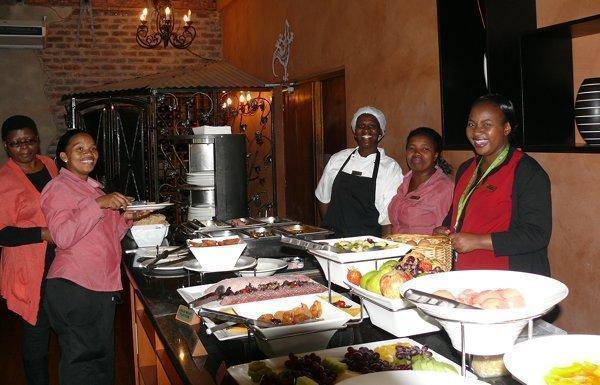 The dining room is on the first floor, all in wood and spacious with a high ceiling and area for entertainment. We decided to have some delicious fish and chips with salad along with a beer. It was early to bed after a long stretch with various interesting detours and stops.
Breakfast was a fancy affair served by friendly staff with such an array to choose from and while Jeanette opted for a healthy breakfast I tried some of the delicious warmer fare as well and we finished of with coffee and a sweet croissant and Danish.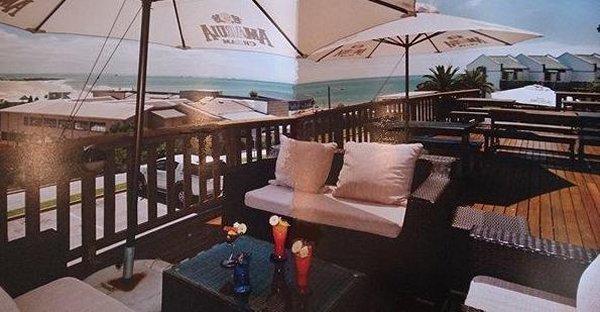 The dining area opens onto a long sunny terrace stretching all along the length of the hotel with comfortable reclining furniture and ambrellas and a wide view of the harbour and Mandela Bay in the distance and Humewood's famous swimming beach close by just down the road. Around the corner is a small shopping centre and further along up Brookes Hill Drive road the Bay World complex incorporating the Port Elizabeth Museum, Snake Park and Oceanarium on Beach Road.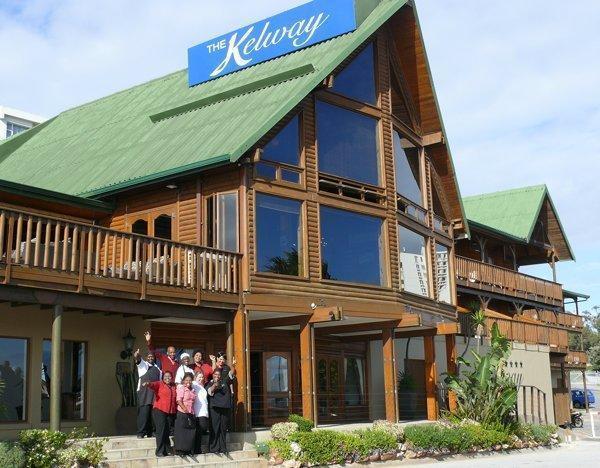 With a warm farewell from such friendly staff we were off on our next leg of the trip to Indaba
Rated overall comfortable stay, friendly staff, lovely sleep and good food with best internet of all accommodation also in the rooms!
Address: The Kelway Hotel, Brookes Hill Drive, Humewood, Port Elizabeth, 6013
Contact Details: This email address is being protected from spambots. You need JavaScript enabled to view it. ;
+27 ( 0 ) 41 584 0638