Animal rescue stories make everyone happy. Thankfully there are wonderful, compassionate people who act when they see animals in distress or suffering. Thanks to these heroes, there were are fortunate to bring you story of Bambi.
This is the heartfelt story of the ER24 paramedics and various other role-players who saved the life of a Cape Grysbokkie injured in the Bettiesbay fires.
The Winelands Fire Services found the injured animal in the mountains whilst battling the raging fires. Miraculously the firefighters managed to carry the grys bokkie down the mountain to safety. Down on the ground, the ER24 paramedics assessed its injuries and it was obvious the little bookie was in pain because of the serious burns sustained to its hooves and face and ears and he was also suffering from low body temperature.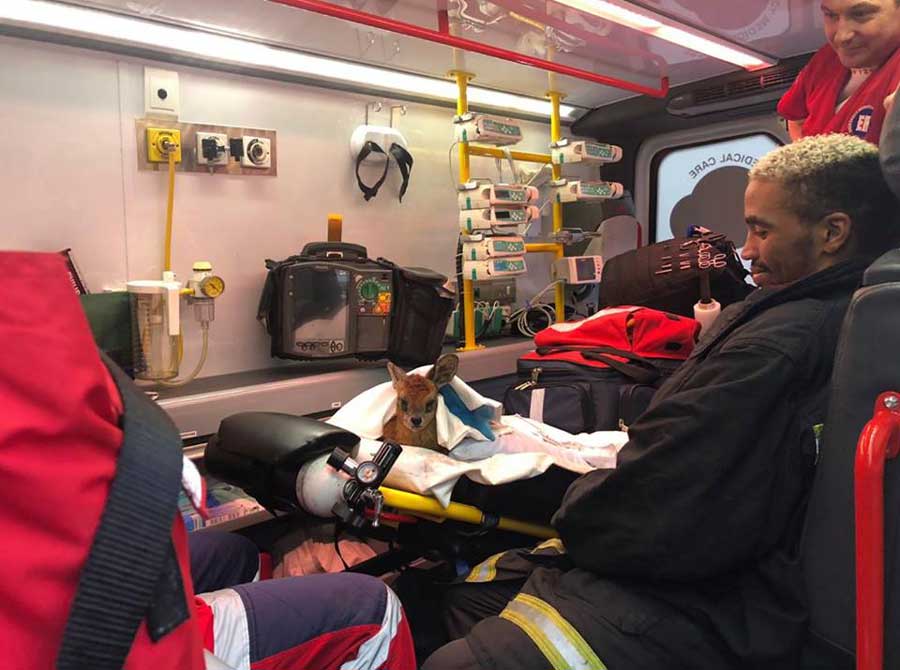 The ER24 paramedics used water bottles to warm their unusual little patient, giving him oral fluids to curb the dehydration. After some treatment, they transported the little deer, named Bambi by his rescuers, to TCountry Animal Clinic in Somerset West.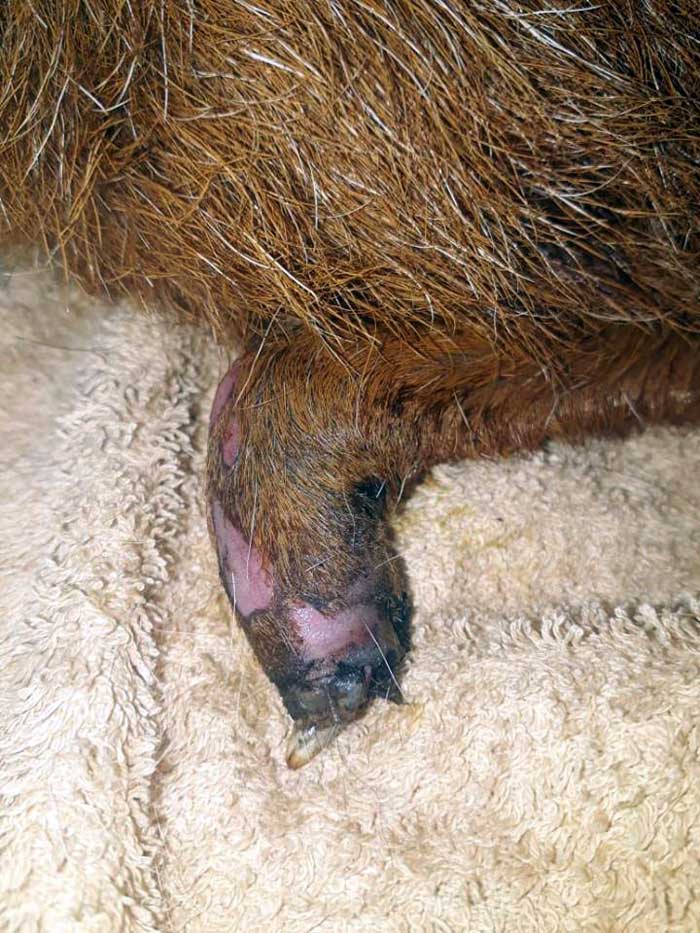 Doctors Tiaan Visser, Dr Rosali Briggeman and Dr Adri Rossouw took over the fragile "patient" and worked tirelessly around the clock to treat it with more fluids and painkillers.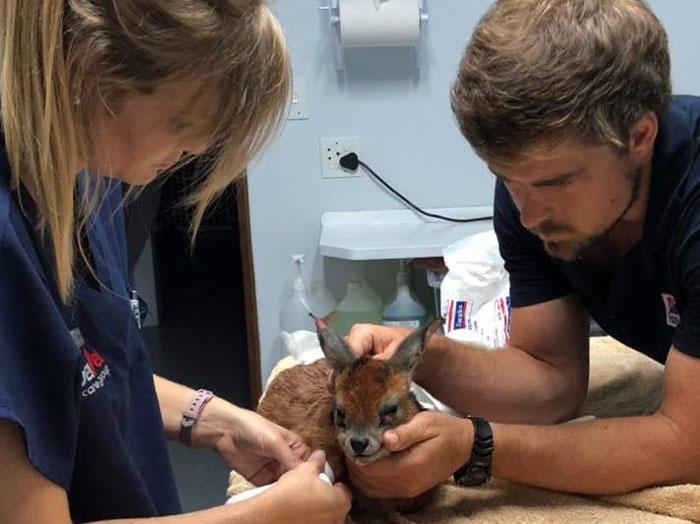 Dr Adri then took him home with her so that he could receive round-the-clock care and, lo and behold, the next morning he has started eating and looked much better. All thanks to Dr Adri's bottle feeding.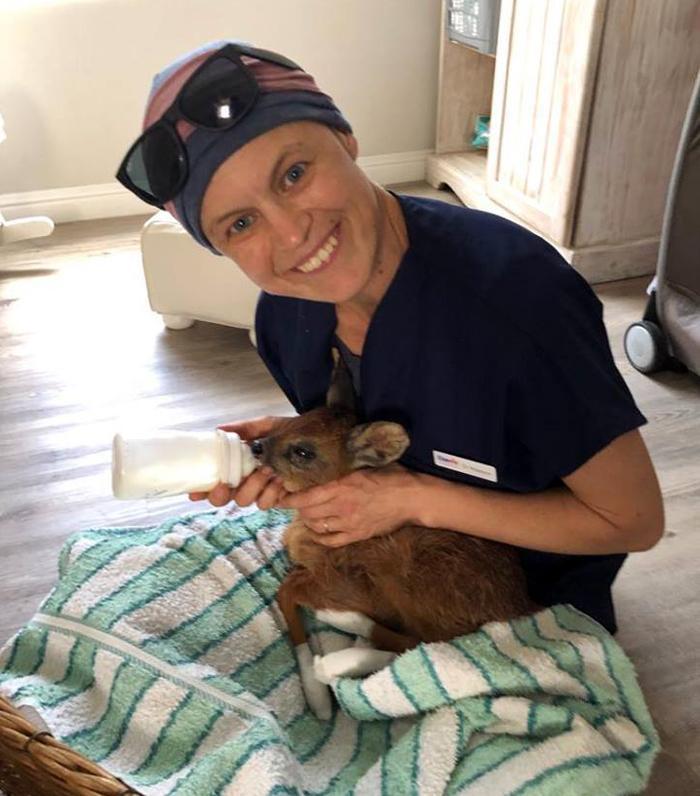 Here is a picture of Dr Adri feeding Bambi
The special little patient soon stole the hearts of the clinic staff and thousands of online admirers who kept the precious creature in their hearts and prayers. A day later Dr Adri happily reported that he is eating like a champ, and was tottering around in his bandages. She said that they have high hopes for the little guy and thanked everyone for their outpouring of love and support.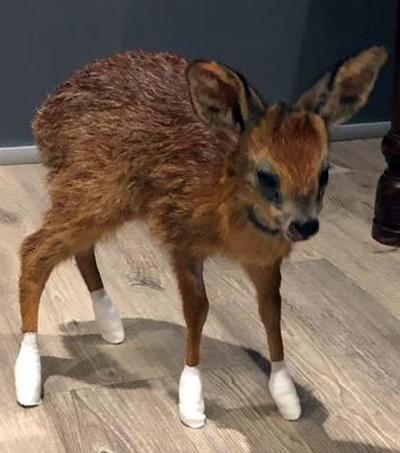 Dr Adri and the team will continue to keep you updated on their Facebook.
From our side, we want to express our gratitude on behalf of the Betties Bay- and online communities to our amazing vets for their tremendous efforts in trying to save this precious young Grysbokkie.
Also, a very special thanks to the Wynland firefighters who found Bambi and paramedics, Wardi de Wet and Riaz Arendse of ER24, who delivered him to the clinic in their ambulance.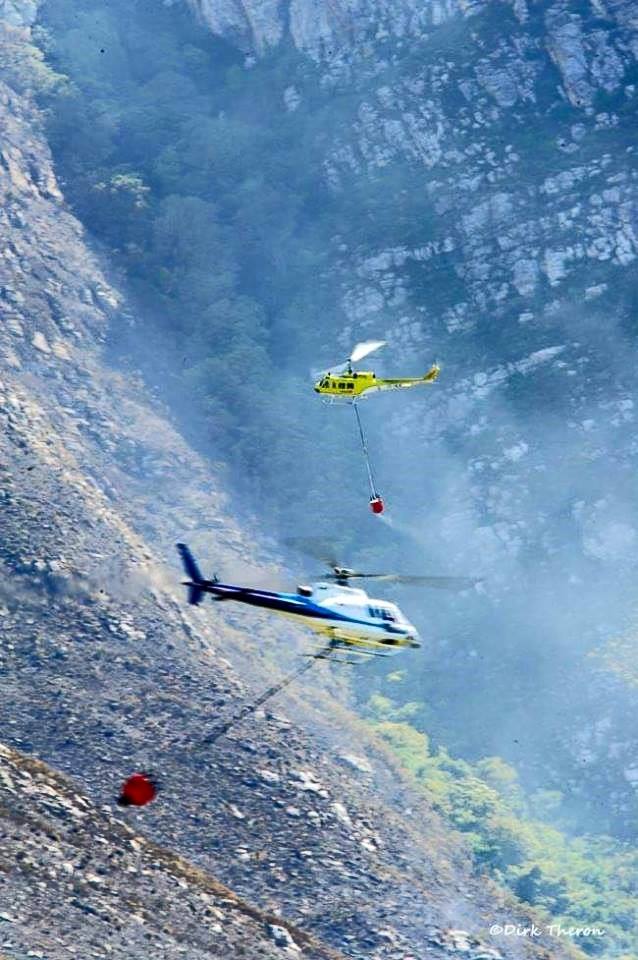 So many people expressed concern and messages of support and wished to donate towards Bambi's care.
However, the three vets of the Country Animal Clinic told us that they are more than happy to carry his medical costs. They rather your donation goes towards the firemen and paramedics who put their lives on the line to fight these fires.
You will find donor details below.
Address:
39 Scholtz Rd
Somerset West,
Western Cape 7130
Landline: 021 851 1500
Donations in support of the volunteer firefighters should ONLY go to the following account.
Betties Bay Ratepayers Association
ABSA Hermanus
Cheque Account 4066616439
Ref. Surname & Fire