The Stanford Wine Route was launched on the 27 of November 2015, thereby establishing South Africa's 21st wine route.


In about 2007 the group of wineries from the Stanford area formed the Stanford Wine Growers Association. The motive was to get acquainted with one another, attempt to market their wines jointly and pool viticultural, winemaking and other management information.
"The idea to establish a wine route has always been on the cards and although this has taken longer than anticipated, we are overjoyed that the plan has come together" says Chairman Tariro Masayiti from Springfontein. "And we are most grateful for the financial assistance provided by the Overstrand Municipality in this regard," he added.
Stanford is close to the southernmost tip of Africa, making it one of South Africa's coolest wine producing regions. The vineyards enjoy a cool ripening season, the result of the strong cooling winds that are prevalent in summer. These are of course ideal conditions for the production of top quality and award winning wines, according to Masayiti.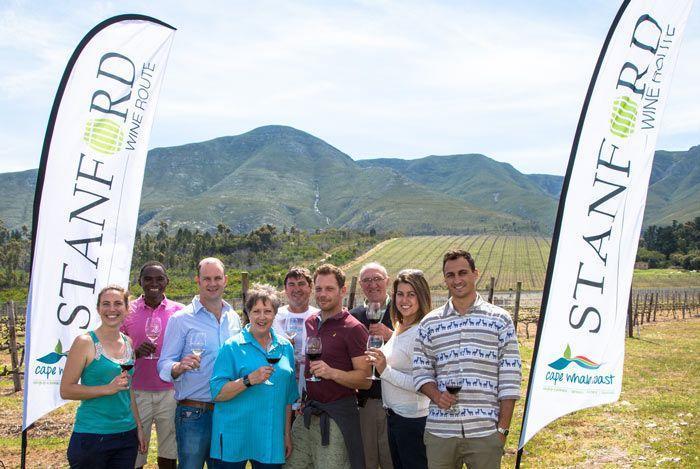 The town of Stanford is about 25 km from Hermanus and falls within the popular Cape Whale Coast Route. This Victorian influenced village on the banks of the Klein River is considered by many as an undiscovered gem but is fast becoming a popular weekend getaway destination as it is a mere 150 km from Cape Town. A wide variety of accommodation establishments abound and there is much to explore and experience in the area.
The route is relatively small with only eight members at this stage. However,everybody agrees that expansion is inevitable as Stanford's unique terroir is bound to new entrepreneurs and some existing producers have indicated that they want to be part of this new venture.
The members include:
Misty Mountains Estate
Springfontein
Sir Robert Stanford Estate
Stanford Hills
Walker Bay Vineyards
Vaalvlei
Raka
Boschrivier
Source
Stanford Wine Route
PO Box 1683
Hermanus 7200
This email address is being protected from spambots. You need JavaScript enabled to view it.
www.stanfordtourism.co.za
@StanfordWineR
https://www.facebook.com/Stanford-Wine-Route