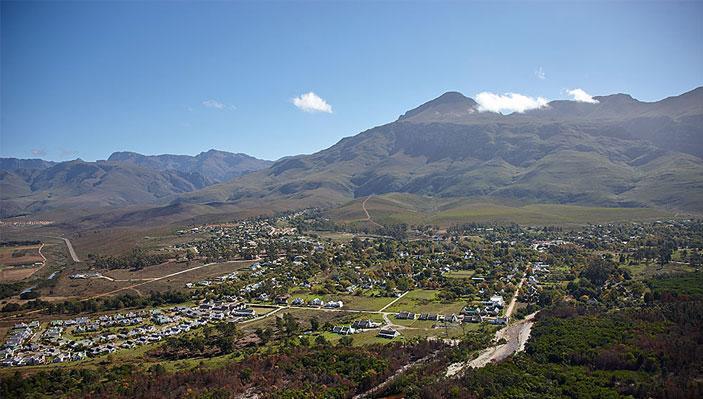 Greyton is a fairy-tale village at the foot of the Sonderend Mountains and were once home to the Hassequas khoikhoi tribe who had their kraals near the Gobos river, Then in 1846 a wealthy Englishman, Herbert Vigne, bought the farm Weltevreden where he established a freehold agricultural village 9 years later. He kept two small portions of the land for himself and bequeathing the remainder of the farm as commonage. He named the village "Greyton", after Sir George Grey, the then Governor of the Cape.
Although Greyton has become an important tourist centre, well known for its beautiful roses and artisinal Von Geusau chocolates, it is an ideal vantage point for a trip along the Whale Coast Route, unspoiled yet by mainstream tourism. Nature, history and unique experiences abound here.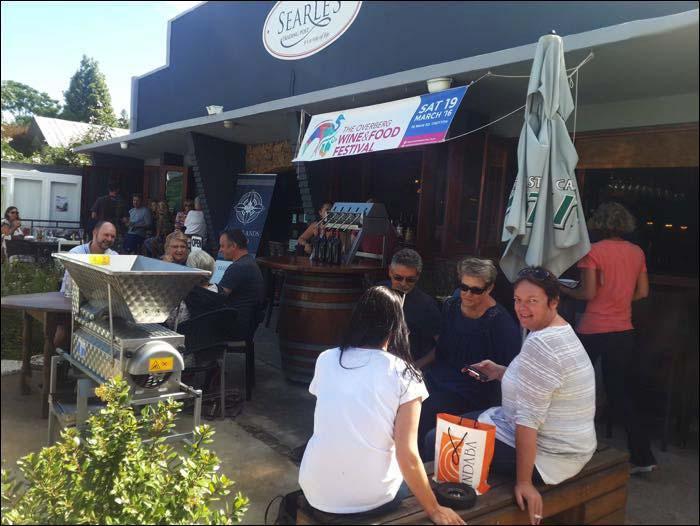 This was where we were heading on a crisp but sunny Overberg Saturday morning. We were our way to The Overberg Food & Wine Festival at the Searle's Trading Post in Greyton, a village where you can still drive down the main road and park anywhere for free.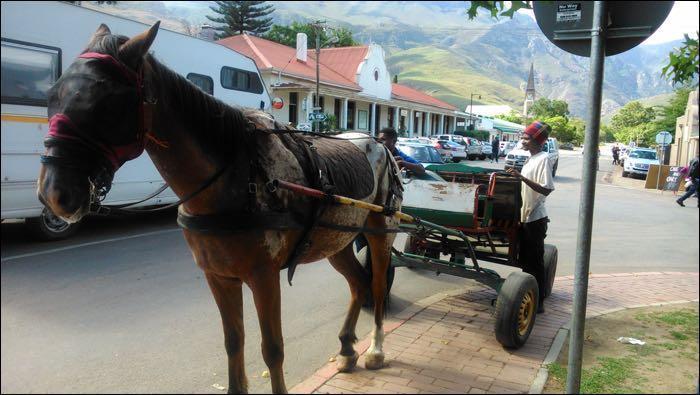 You just have to negotiate for your parking place competing with a local company car.
Searle's Trading Post was one of the most authentic of all the traditional buildings seen throughout the village. It is an olde world furniture store, an art gallery, a restaurant and basically a collection of all things cool. The festival venue was therefore like no other. The commonage next to the main building was covered by a Bedouin tent which created a bazaar atmosphere complete with a tangle of stalls, tables, traders, vendors and wine displays.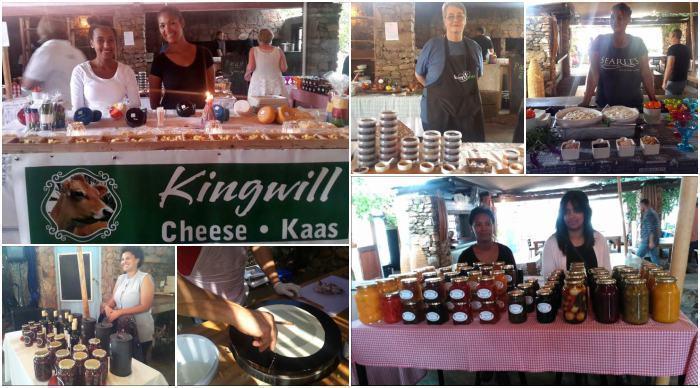 Everybody was dishing up some surprisingly good food. Occasionally, bunches of fresh rosemary and baskets of bright red pomegranates complimented the food displays and distracted us from the stalls stacked with bottles of home-made canned fruit, locally produced cheeses and even Tequila & Jaegermeister ice cream. It was this entrepreneurial spirit that created a cuisine culture in Greyton that still flourishes today. This was more than food, it was a tribute to sustainable living.

We were distracted by a fresh seafood whiff of the paella and as were starting to get peckish, we moved closer. Food displays were works of art, all made with local fresh produce and tasted wonderful. But let's be honest: vegetarian was not the first thought that came to mind when seeing this foodie paradise! Still, the vegie selection was a colourful surprise. We wolfed our burgers down and drifted through the crowd.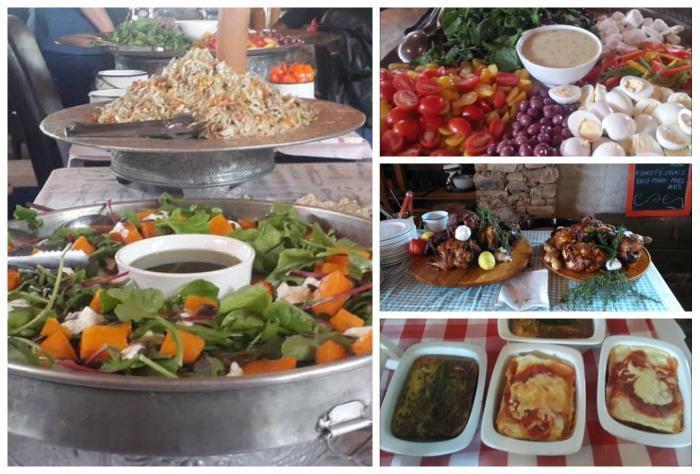 It was turning out to be a lazy day sipping wine and nibble all day. From chatting with others, it became obvious that events in Greyton are a generational thing: people came here as kids and bring their kids and grandkids.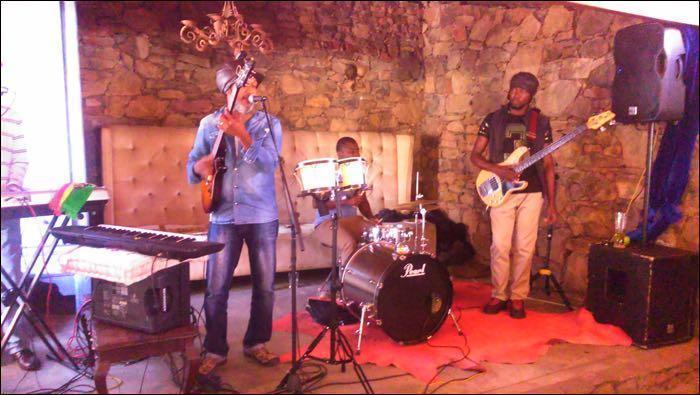 Eclectic sounds by a local band, The Rivertones,filtered throughout the tent. Art, music and wine fused together through decor, good company and a menu of great wines. The day at Searle's was passing too quickly.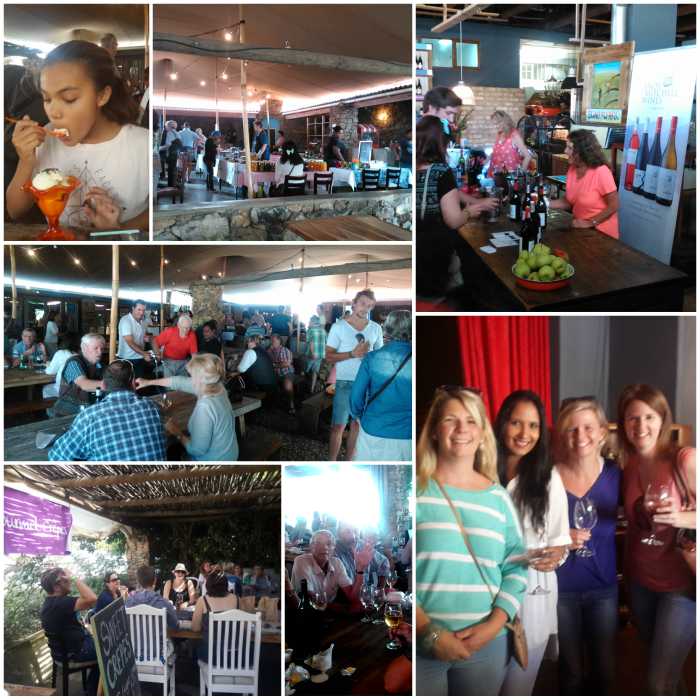 This festival had a selection of weird and wonderful varieties from 18 wineries that produced truly astonishing wines. We were about to taste some of the phenomenal changes that took place in winemaking on the five wine routes of the Cape Whale Coast where it is all about small scale and quality. Winemakers were not just copying the wines and the vintages of Franschoek or Stellenbosch, they were offering something new. Something uniquely maritime made with passion, ingrained with the local culture that were pushing these wines onto great things.
Misty Mountains Estate

Strandveld Wines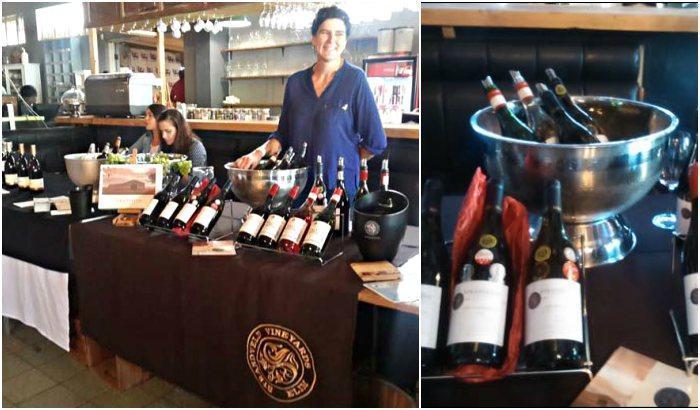 Creation Wines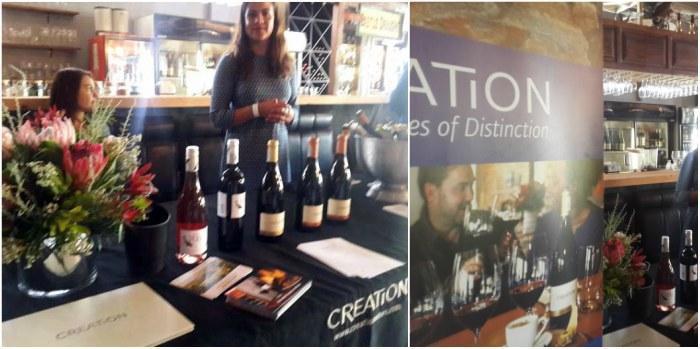 Gabrielskloof Winery

Oak Valley Wines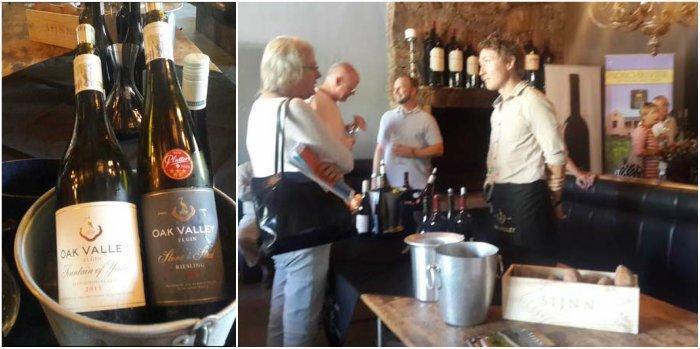 Sjinn Wines

Boschrivier Wines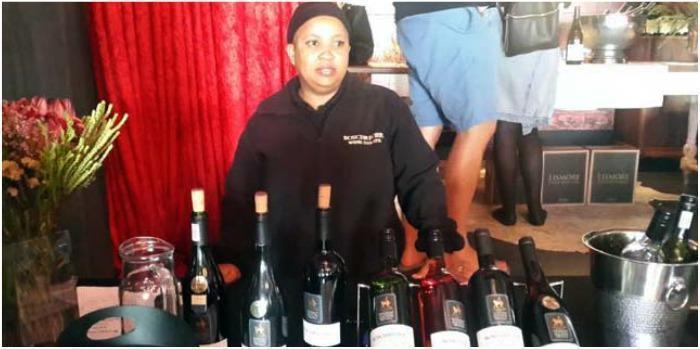 Walkerbay Vinyards

Sir Robert Stanford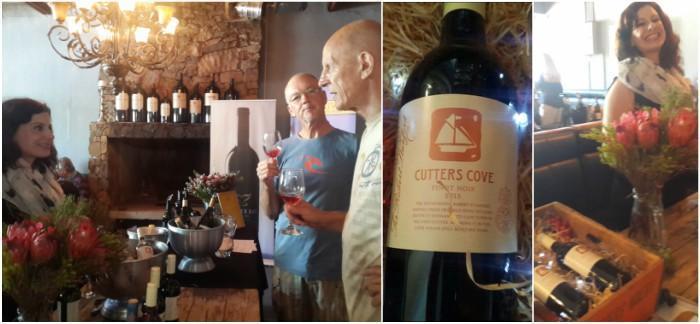 Lismore Estate Vinyards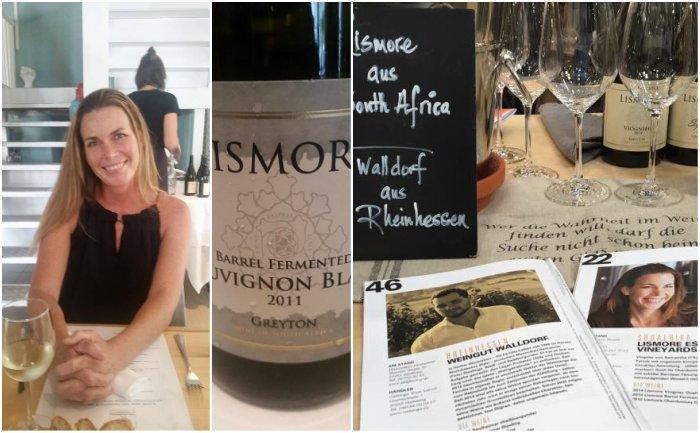 Highlands Road Estate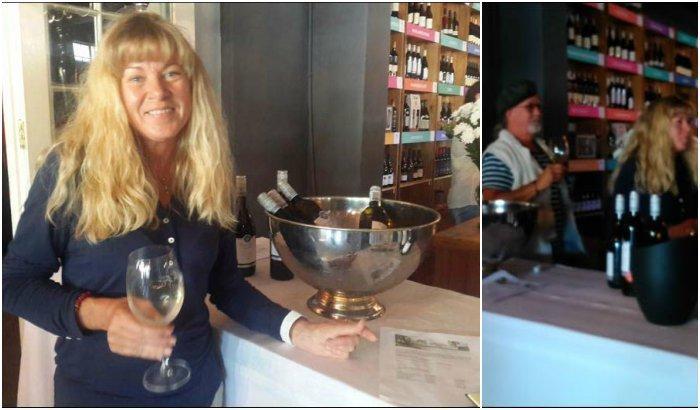 Sumaridge Wines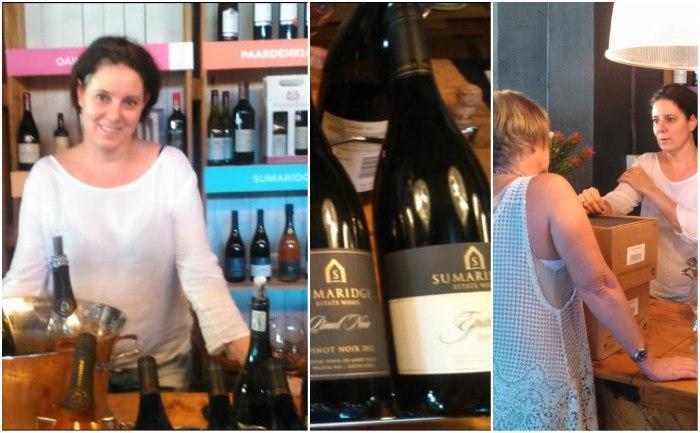 Barton Vinyards
Swallow Hill Wines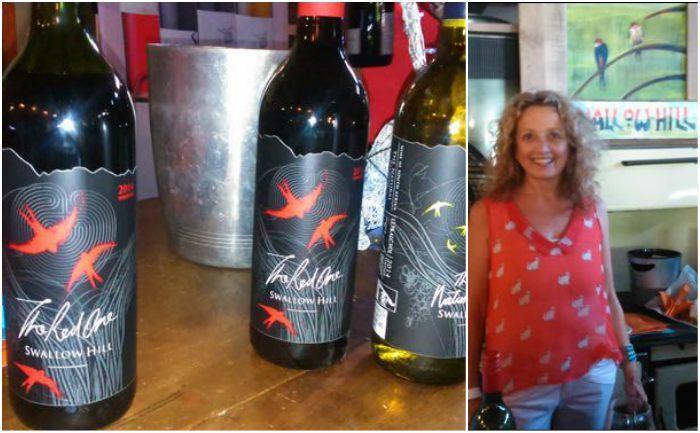 Andy Mitchell Wines

Hermanuspietersfontein Winery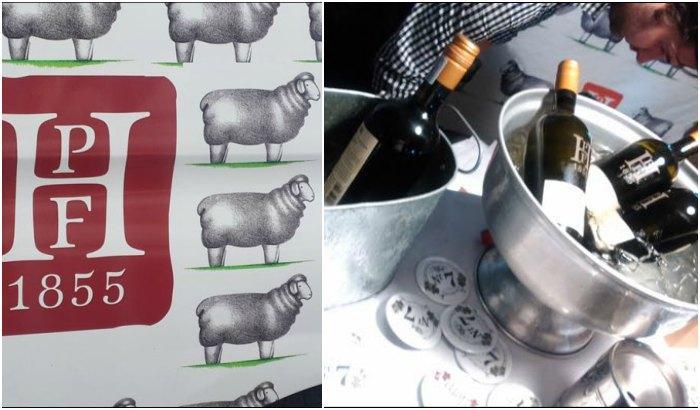 Paardenkloof Estate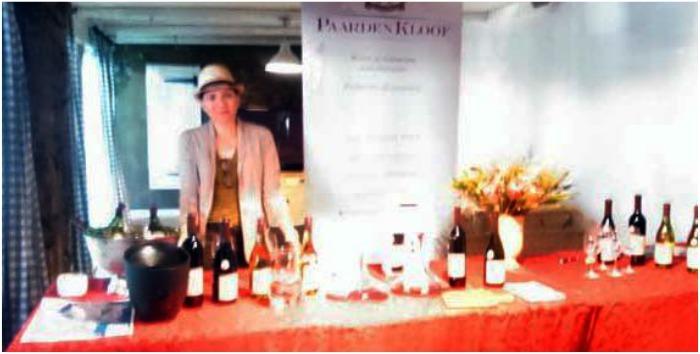 Like the rest of the festival, the pop-up wine tastings wove together culture, sustainability, heritage, great food and wine – creating a fusion of all these facets that could be enjoyed by urban drinkers over the course of one day.
Great wine tells you everything you need to know about a place and some unfamiliar tastes were about to evolve into favourites that came from passionate winemakers who poured their hearts and souls into the bottle.

Bravo and two thumbs up to Naomi & Derek Herselman for hosting this year's Overberg Food & Wine Festival which boasted wines from the Cape Whale Coast. Hermanus Online / Whale Coast Route were proud media partners of the event for the first time this year and I have to say after committing two days to the event , I was impressed.
These were two exceptional people.Their passion and enthusiasm were contagious! The culture and biodiversity of the area has become more than a passing interest to Derek and this love has prompted him to privately start and fund the local museum. The museum is still a work in progress but well worth a visit.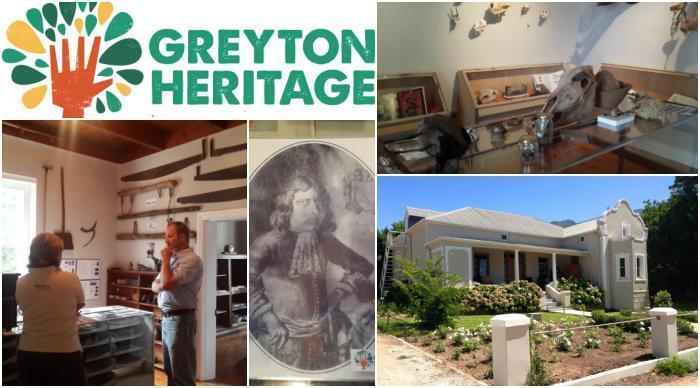 Derek seemed to have become the unofficial patron of a local private school, Greyton House School. In fact a percentage of the proceedings of the food sales was donated to this cause. Headmaster Gareth Dry explained that their school was different because their teachings were all brain based education. A total balance between the emotional and intellectual IQ of children.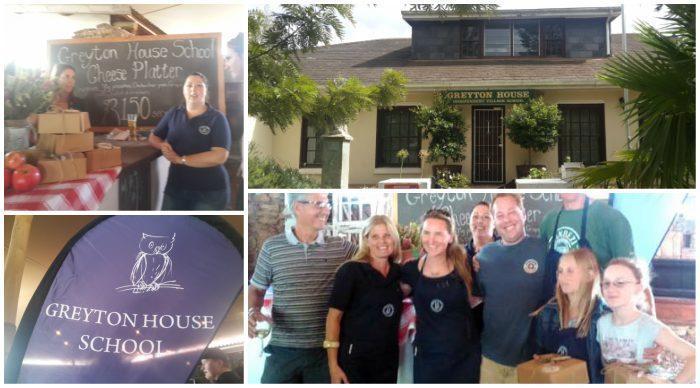 The very popular minute in-house theatre, a unique miniature dollhouse collection and Searle's own wine label were but some of the tell tales of the vivacious, bohemian Naomi. ""We wanted to launch this festival to promote wines from the area and highlight the local producers 'expertise," explains Naomi, who organized the Overberg Food & Wine Festival in a whopping 3 weeks!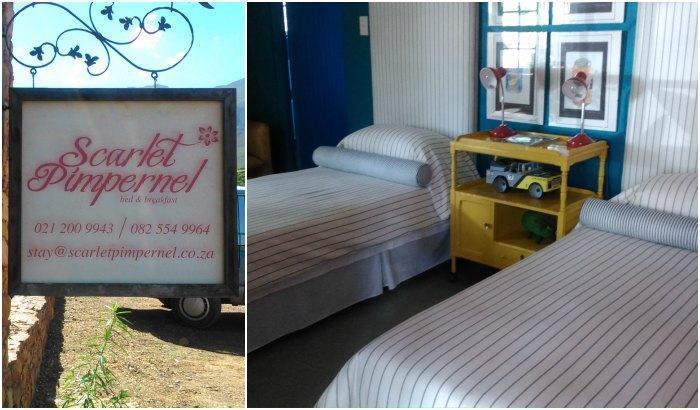 It was closing time but the last of the festive goers still lingered, reluctant to leave the vibrant atmosphere. However, we had to check in to our accommodation for the night. The Scarlet Pimpernel is the name of one of the swankiest accommodation venues in Greyton, only a stone's throw from Searle's Trading Post. The décor was elegantly simple, comfy and crispy clean with touches that were very much appreciated. The bathroom was roomy and spotless! We relaxed on our tiny stoepie overlooking one of any stay overs' luxuries, a garden! We simply had to catch our breaths after this day of excitement. If this opulence was an indication of what was to come, we could not wait for dinner!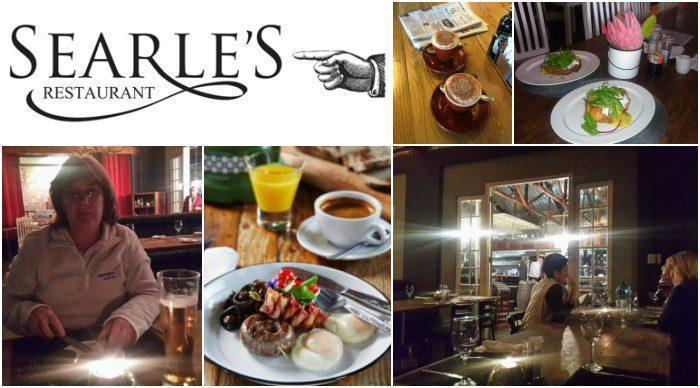 We were overwhelmed. Searle's was transformed to a slick, restaurant with low lighting, ample seating and a well-stocked bar. The place made you feel comfortable right away. The menu had a wide selection of dinner dishes, too good to share with a dinner partner. Chatting to the chef earlier that day, we decided to go with her recommendation of fillet steak. True to her word, it was not too rare, just perfect! The veggies were seasonal and we opted for chips instead of baked potato, although I have no doubt it would have tasted just as good.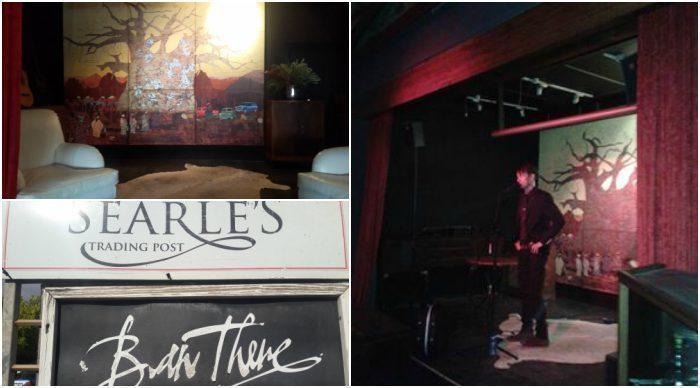 I could tell that a lot of the guests were not just visitors but locals from around town. We did not even have to get in our car to dine at the coolest restaurant in town. Now that says something! So for me, great atmosphere, even better food, delicious wine and awesome service, this all came together to make a perfect dining experience at Searle's. Definitely try this place out when you next visit Greyton.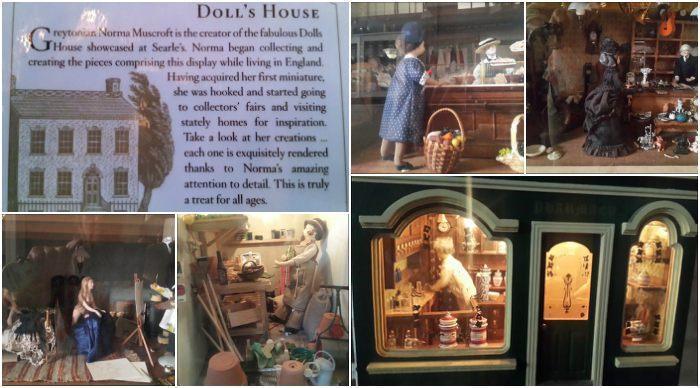 I think the only danger with The Scarlet Pimpernel is that you could stay in your room all day and never get out enjoying everything the area has to offer. Luckily I craved my caffeine and we walked over for breakfast. In addition to its very fine and affordable selection of coffees, the menu was surprisingly cosmopolitan. They served a mean eggs benedict and did not shy away from covering it with their famous hollandaise sauce.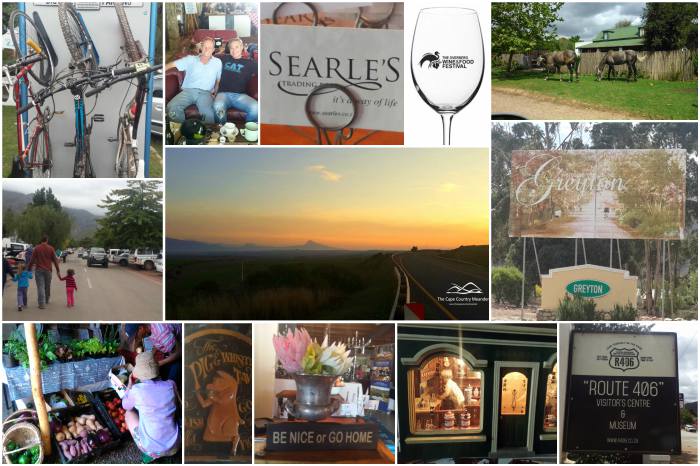 We have come to the end of our journey in Greyton and to me it was like stepping back in time. The people were lively and charming. On the wine front we tasted exceptional wines worth tracking down. Greyton and Searle's Trading Post are perfect places that I can recommend to return to again and again.