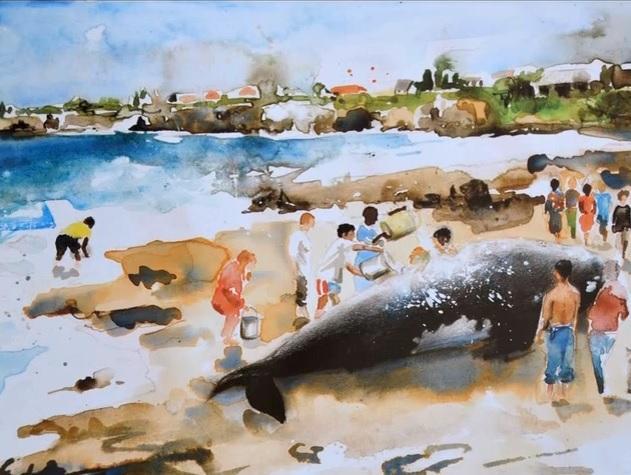 Wendy the Whale is the story about a lone female southern right whale, who in the 1930s, gets beached on the shore of Hermanus a small fishing town in South Africa and all the townspeople come together to help release her back into the sea.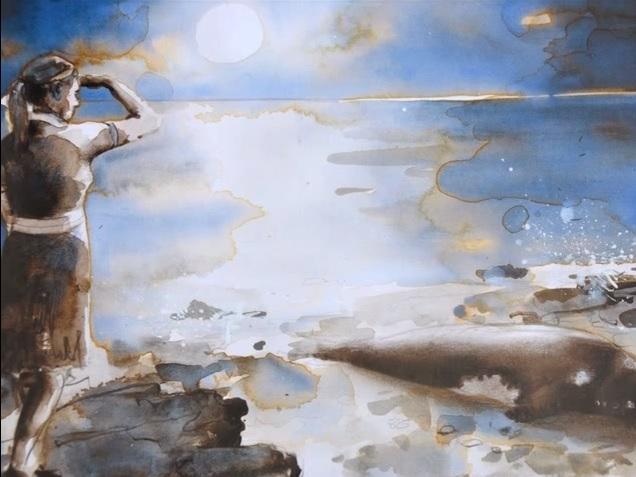 Year after year she returned to the same cove near Hermanus Pietersfontein and the village folk soon considered her as one of the family and fondly named her Wendy.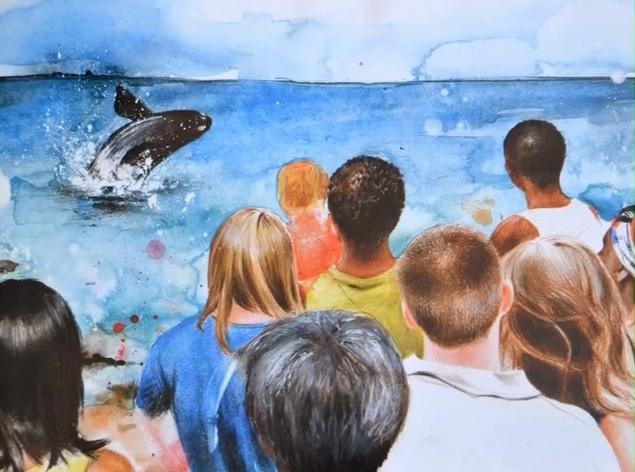 She often played near the cliffs and danced through the waves with her children family and eventually - now this is where fiction mingles with fact - a house called Wendy Cottage was built on the edge of the cliffs.
Nowadays Hermanus is regarded as the best place in the world to watch whales from land.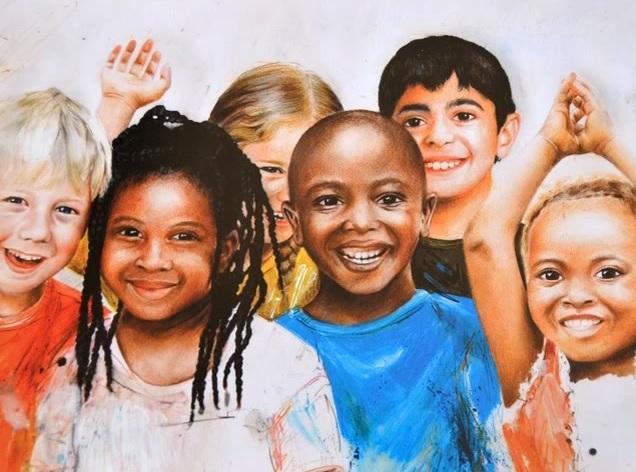 The story of Wendy the Whale is a story about man's ability to live in harmony with nature as well as people's ability to come together as communities valuing the environment and about communities taking hands for the greater good.
The Facts
Wendy the Whale's Legacy
With her annual return Wendy the Whale has initiated a whale-watching industry which has become the lifeblood of Hermanus. The beloved owner of the Windsor Hotel, Basil Clarke-Brown, coined a local accommodation phrase A-Whale-Ability when his hotel annually welcomed the whales and the whale watchers who came from near and far to watch these whales from the cliffs that hug the shore.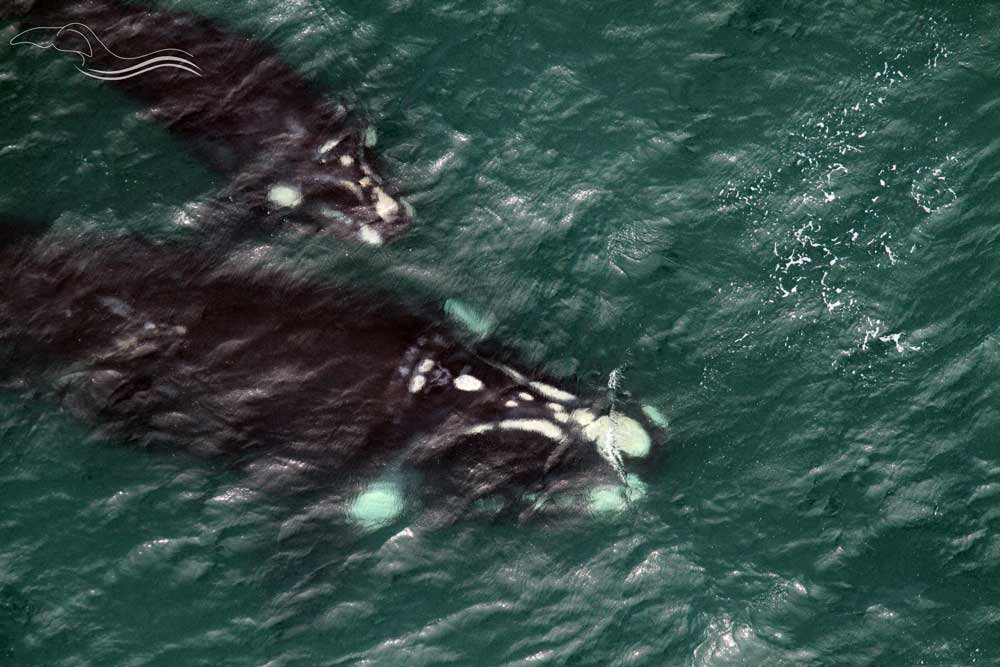 Wendy The Whale's Birthplace
Wendy's birthplace was Saint Sebastian Bay. She was born with a white marking on her back which became grey as she got older. This means Wendy is a partial-grey morph that passed this gene on to most of her calves who also have a grey marking or are of brindle colouration. Her mother had a normal black colouration but Wendy must have had a brindle father.
Wendy had her first calve at the age of 6, which is relatively young. Since then, Wendy has had a total of 7 calves all born along the South African Coast.
Wendy the Whale's Adoption
Hermanus Whale Festival has symbolically adopted Wendy the Whale through the Mammal Research Institute Whale Unit Adopt- a- Whale program - a tribute to the whale who left a legacy and created an industry!
Find out how you can adopt your whale.
Source
Local inhabitants:
David Abraham
Herklaas Wessels
Illustrations
Lucy Newton, an artist from Edinburgh
Publisher:
Wynstones Press
British teacher and author Alexander Williams'