Sharks play a critical role in the delicate balance of ocean ecosystems. Yet despite their importance, shark populations are being decimated globally. Millions of sharks are slaughtered every year for their meat, fins, teeth, skin, oil and cartilage. The rapid decline in populations teamed with the man-eating monster stereotype sharks that have garnered over the years and have left sharks fighting for their survival.

Incidentally, the misunderstanding of sharks and their negative public portrayal may hinder their conservation. More importantly, the consumption of shark fin, which is very common in Chinese cultures, poses a significant threat to sharks.
Shark Conservation: An Educational Approach Based on Children's Knowledge and Perceptions toward Sharks
Research that has been conducted among primary school students in Hong Kong about sharks and their understanding of ecological concepts and shark-related knowledge.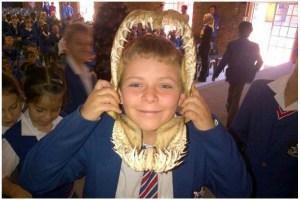 The findings indicate that children seriously lack sufficient knowledge and possess misconceptions about sharks and their ecological significance in the marine ecosystem.
The children who favoured shark fin consumption did so because of its tastiness; however, concerns about shark population decline and the cruelty of shark hunting were the main reasons for not favouring shark fin consumption. This pilot study provides preliminary but important insights into primary school education regarding the conservation of sharks.
Albeit few, a number of global initiatives have been successfully deployed to change the perceptions of children from an early age.

Shark Stanley
Shark Stanley is a grassroots, youth-driven global shark & ray conservation awareness campaign that has reached over 10 000 young people in more than 150 countries! The campaign dedicated to creating shark sanctuaries and supporting the proper management of sharks and rays.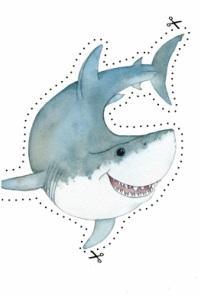 The Shark Stanley Team has developed a suite of educational materials to help children of different ages learn about shark biology and ecology, marine conservation, and more! You can also check out their free children's book, The Adventures of Shark Stanley & Friends, and download the different characters on the cut outs page.
They have garnered the support of "Shark Stanley Ambassadors", people who are role models from around the world in the fields of conservation, science, and politics!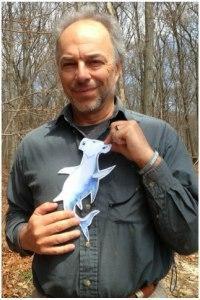 Shark Ambassadors
Dr Carl Safina is the founding president of the Blue Oceans Institute. Audubon magazine named him among the leading 100 conservationists of the 20th Century
He offered this advice when asked what we can do to save the world's sharks: "Leave them alone! They'll know what to do. Honour their presence as right, because they belong in the world."
His advice to young conservationists is simply "Love nature, enjoy nature, get outside, find the right balance between enjoyment of nature and work to protect it, don't get discouraged by small slow steps; that's how it goes. But we have made lots of progress."
Sharks4Kids
Another noteworthy initiative is Sharks 4 Kids whose mission is to create the next generation of shark advocates through education, outreach and adventure through access to a dynamic range of educational materials.
It is their belief that teachers should be empowered to integrate shark education into their science programs on an introductory, intermediate or advanced level.
Their team brings together scientists, educators, conservationists and professional videographers to create a unique opportunity for the next generation to learn why sharks need kids and kids need sharks.

All around the globe young people are working to save sharks. These Youth Ambassadors inspire the rest of us, old and young alike, to take action to make changes in our own backyards.
Children, teenagers, young adults ... the future, our responsibility and our legacy. They inherit what we leave behind and absorb what we teach them now.
There's no time like the present to make a difference.
Source
Plos.org
Shark Stanley
Shark Defenders
Sharks4Kids
Two Oceans Aquarium
Various web sources