On the beaches of KwaZulu-Natal in South Africa thousands of loggerhead and leatherbacksea turtles hatch.
They head to sea and are carried southward by the warm Agulhas Current. Many of these hatchlings find themselves stranded on beaches of the Cape's South Coast.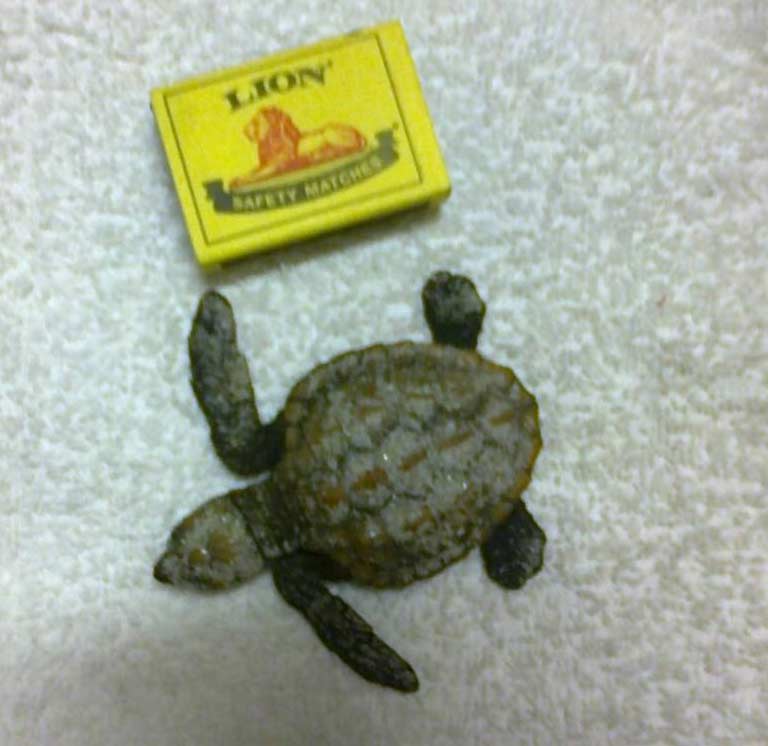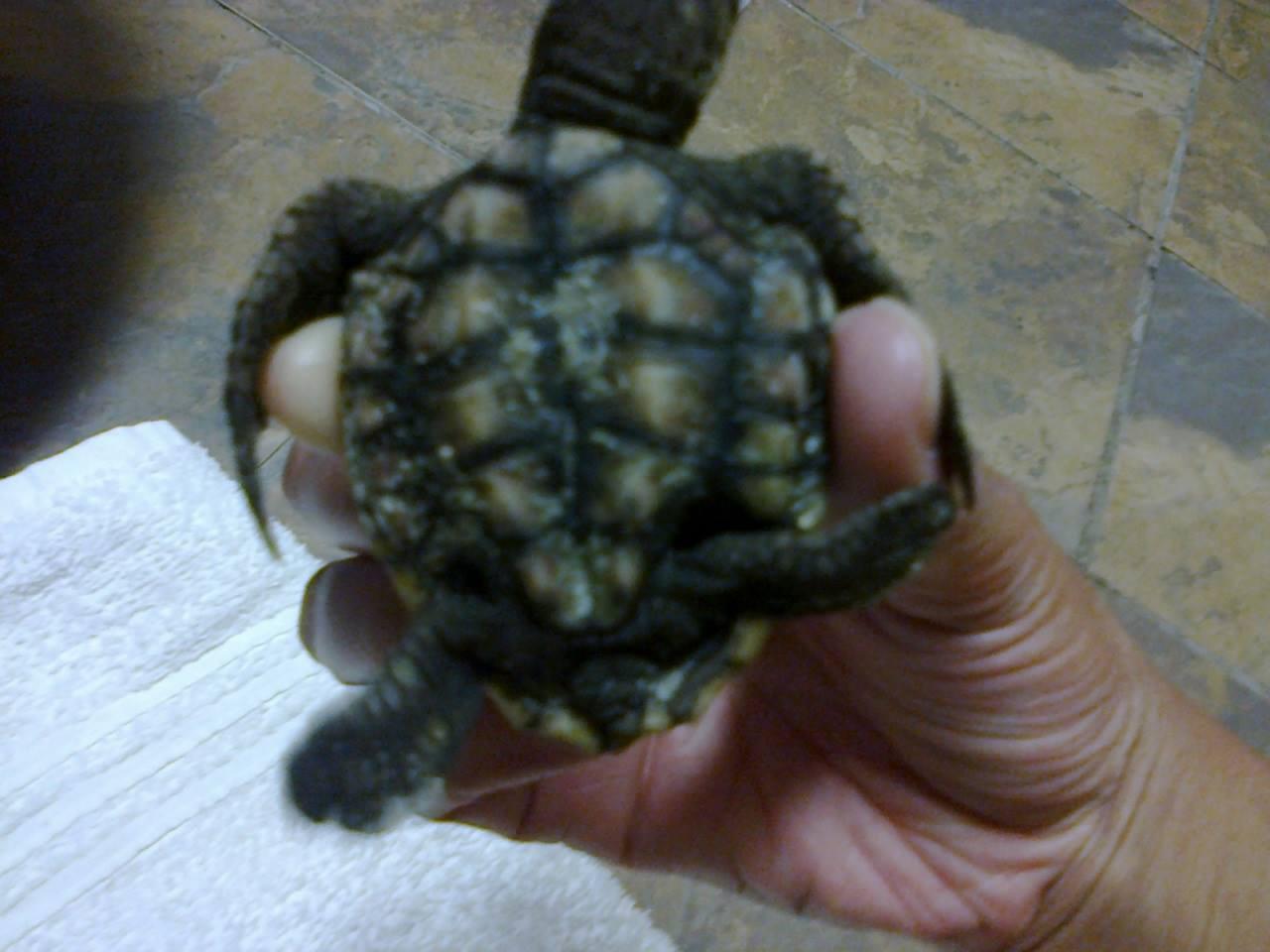 Photo: This baby Loggerhead turtle was found on Grotto Beach
What to do if you spot a stranded turtle
Remove the turtle from the beach
Keep it dry and at room temperature – DO NOT place the turtle in water
Place the turtle in a container that has ample air holes
Contact the Environmental Management Section of Overstrand Municipality on 028 316 372
Make a note of exactly where the turtle was found.
At the Two Oceans Aquarium the stranded turtles are rehabilitated until they are strong and healthy. They are then sent to uShaka Sea World in Durban where they are released into the warmer waters off the KwaZulu-Natal coast.
Click here for more information about the LOGGERHEAD TURTLE – Caretta caretta is an oceanic turtle, belonging to the family Cheloniidae.