Punctuated with golden beaches ranging from tiny to never-ending, the Hangklip coastline is an absolute paradise for outdoor enthusiasts offering pristine beaches and a selection of activities to suit all age groups. Lifeguards are on duty at the main beaches during high season. This area harbours the towns of Rooiels, Pringle Bay, Betty's Bay and Kleinmond. It is an area of such beauty and botanical significance that in 1998, it became the first UNESCO declared Biosphere Reserve in southern Africa. This coastline is an absolute paradise for angling, snorkeling, scuba diving, sand and surf sports.
Take Clarence drive, the scenic route from Gordonsbay to Kleinmond on the R44. Not only does it have a wealth of viewing areas where you can pull over, step outside and do some whale spotting, during whale season. It's also the most direct route to the small and charming towns of Rooi Els, Pringle Bay, Betty's Bay and Kleinmond. Besides, this road will guide you past some incredible tourist, fishing, diving and surfing hot spots like Crystal Pools and Kogel Bay/Dappat se Gat.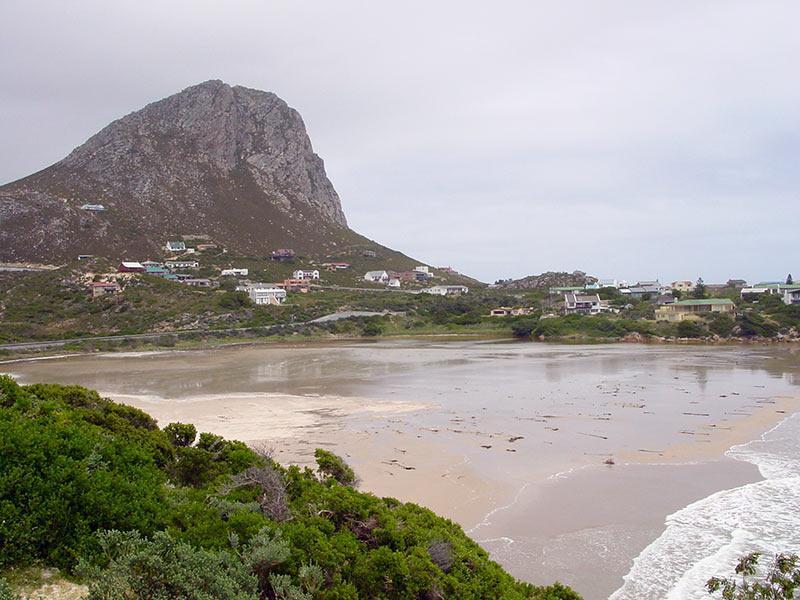 Rooi Els Beach is a secluded, yet popular, swimming and fishing spot. Fishing directly from the rocks at Rooiels beach or at the slipway Rooiels has one of the most picturesque beaches in the Cape, featuring pristine white sands and endless ocean views simply have to be enjoyed. In the Rooiels estuary, bird-watching is a must. Large parties of Terns can be seen, that include Roseate and Caspian. Swimming is even made easy for your little ones down at the south end of the beach thanks to the Rooi Els river that flows into the bay. This creates very shallow water that is great for kids to splash around in.
Pringle Bay's stunningly beautiful main swimming beach has a beautiful white sandy beach and is surrounded by sand dunes on the one side and the ocean on the other, set against a backdrop of mountains covered by our unique and beautiful fynbos.
On Pringle Bay beach one can spot many birds including the Black Oystercatcher, White Fronted Plover with nests above the high water mark and Terns who rest there particularly during a gale force wind. At Cape Hangklip lighthouse beach areas one can see Black Oystercatchers and White Fronted Plovers. Fishing directly from the rocks along the shoreline is a favourite activity. Surfers and body borders enjoy the waves when conditions suit. Snorkeling is possible around the many rock pools at the far sides of the beach.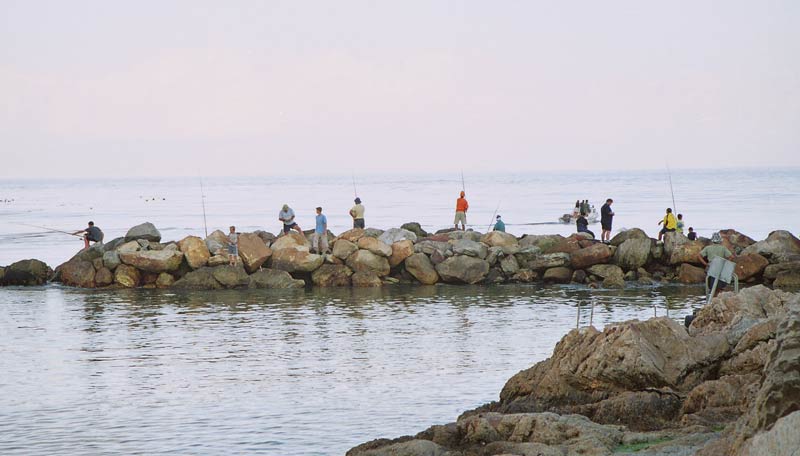 Betty's Bay has white powdery soft sandy beaches, perfect for long strolls at sunset. For a real treasure, you have to be on the beach at first light during winter. There you'll find the paper nautilus (Argonauta argo) shell, a shy female octopus that uses the unique shell as a 'carry case' for eggs. Surfers and body boarders are always to be seen off the Betty's Bay main beach, catching some waves.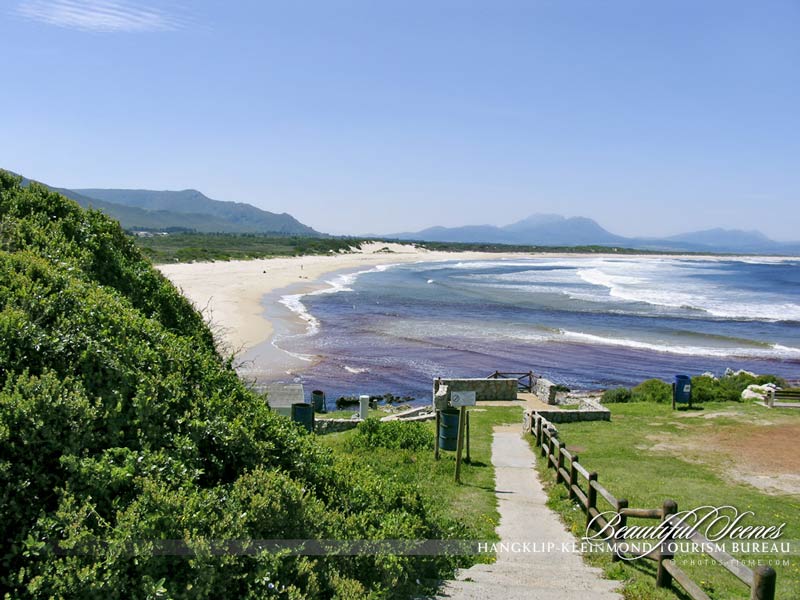 Kleinmond main beach is a Blue Flag beach - perfect for swimming and spending time with the family at Kleinmond Lagoon. Picnic spots, children's playground and pleasure boats available for the family to enjoy. A stroll along the dunes overlooking the Botriver Vlei may provide a spotting of the famous Kleinmond Wild Horses. Beyond the two bridges in the estuary many waterfowls, Purple Gallinule, Crakes and Rails and sometimes Pelicans shelter. Giant Kingfishers are often found whilst when the water level is low enough, summer visiting Waders can be found on the mudflats. Flamingo and Fish Eagles breed on the Botriver Lagoon.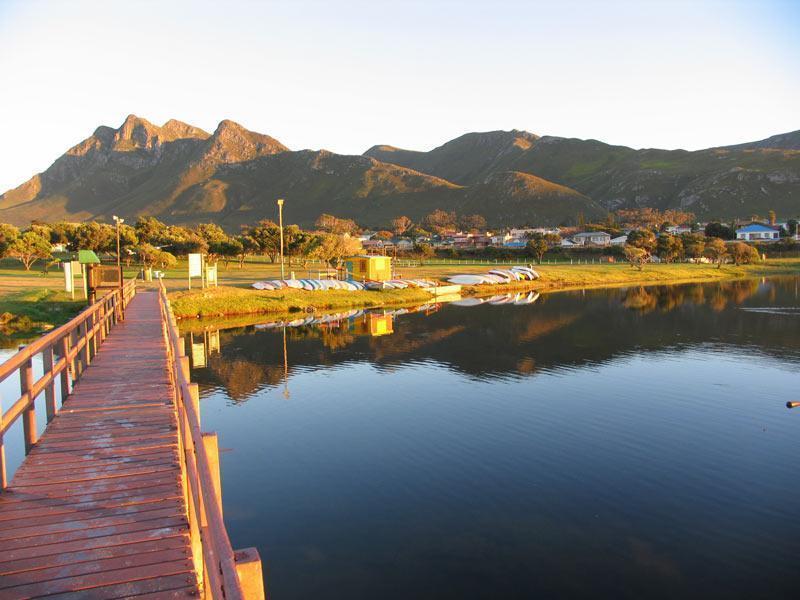 Did you find this article interesting? Pin this image!