The thrilling DinosAlive exhibition is in Hermanus, to showcase its astounding collection of animatronic dinosaurs. The exhibition will be open every Friday, Saturday and Sunday from 02 February until 18 March at Whale Coast Mall.

DinosAlive tells the story of dinosaurs from the Mesozoic Era, from approximately 250 million years ago.
Featuring 25 animatronic dinosaurs that can move their limbs, blink and emit lifelike sounds, this educational showcase is not only fun for the whole family but educational too.
"We are very excited about traveling with our dinosaurs to Hermanus for the first time. There is always excitement from the children when they see the 'real life' dinosaurs for the first time. There is so much for them to see and to do that they just can't contain themselves," says Etienne Schlechter, Director of Expo Africa and organiser of the event
"This is the real deal and a first for Hermanus. This exhibition offers real value for money and an unforgettable encounter with these prehistoric 'creatures'," says Schlechter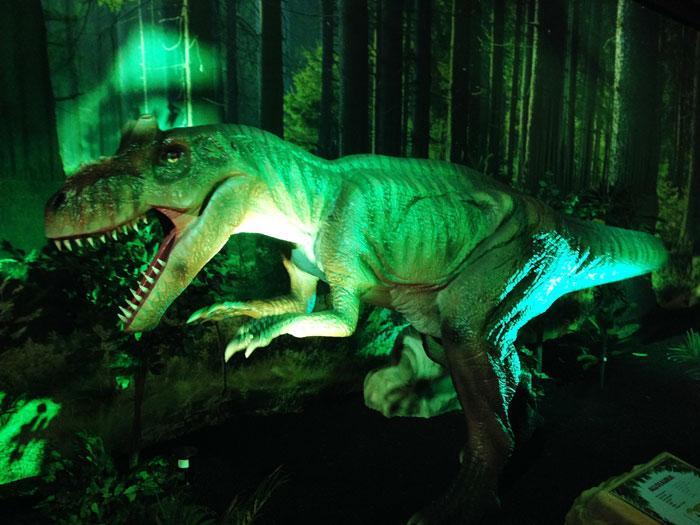 Mall, visitors can expect to see the familiar faces like the Tyrannosaurus Rex and Triceratops. If you're a dinosaur lover, you'll be able to spot more obscure names like the Spinosaurus and Ankylosaurus on show too.
Even if you aren't that clued up on dinosaur trivia, there is ample information available all around the exhibition on information boards. These boards explain the Triassic, Jurassic and Cretaceous periods in full detail in a fun and interactive way
The children can really get up close and personal with the Apatosaurus and go for a ride on his back, or become any dinosaur they want to be at the face painting station. If it is realism that they are after, take them to the excavation fossil pit where they can get their hands dirty digging up the 'real' bones of these ancient animals.
New elements at the exhibition include the Dino Tablet games, Timmy the baby Dinosaur, and our Dino Ranger Badges for the kids.
"We try to make the experience just as fun for the adults as we do for the children, so we have the Dino movie area and fossil display that the grown-ups can really get stuck into. Our animatronic dinosaurs are always a hit across the board because even as an adult coming eye to eye with these majestic beasts is exciting," Schlechter continues.
Finally, pop by the DinosAlive merchandise shop and buy a souvenir to bring home.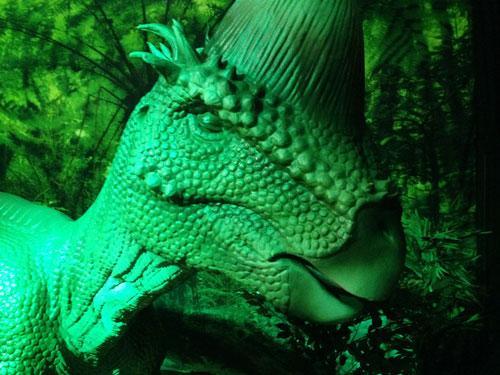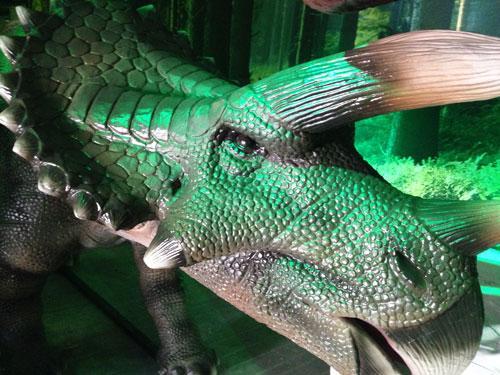 MEET THE DINOS IN HERMANUS
Dates:
2 Feb-18 March
(Weekends only Fridays to Sundays from 10:00 - 17:00)
Tickets:
R65 per person (available at the door)
School packages are available.
Place:
Whale Coast Mall in Hermanus
For more information visit the DinosAlive website at this link http://dinosalive.co.za/ or follow them on Facebook at https://www.facebook.com/DinosAlive/, Twitter @DinosAliveSA and Instagram @dinosalive.
{rsform 3}
Source
Media enquiriesMedia enquiries
Etienne This email address is being protected from spambots. You need JavaScript enabled to view it. 0826290888