Sweed Wessels, the man who build and repair the first fishing boats at the Hermanus Old Harbour?
The fisherman John Louis, beter known to everyone in the small village of Hermanus as "Sweed" Wessels, could certainly never have foreseen that the two modest dwellings that he built on a rocky piece of land above the harbour, would not only still be there one hundred and twenty years later, but would become a famous tourist attraction and national monument.
John Louis was a young Swedish sailor, who jumped ship, from a "Windjammer" where he was employed as shipswright and probably arrived in the early 1870's in Hermanus.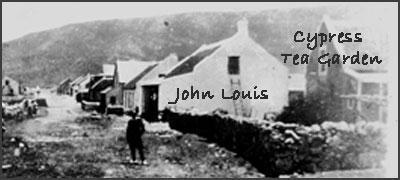 John Louis was obviously an enterprising young man and he acquired Lot 68. Here he built the first cottage in 1876 (on what is now Harbour Road) and then a second at right angles to it, facing the sea. The wild and rocky coastline of Hermanus probably reminded John Louis of his homeland but his sturdy cottages in Hermanus were built in the local tradition of stone and mud, lime plastered and whitewashed with thatched roofs.
This was the first stone cottage build in Hermanus.
Map of Hermanus in 1874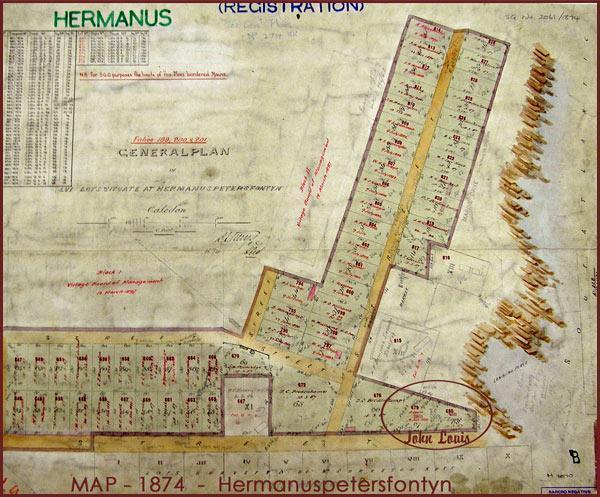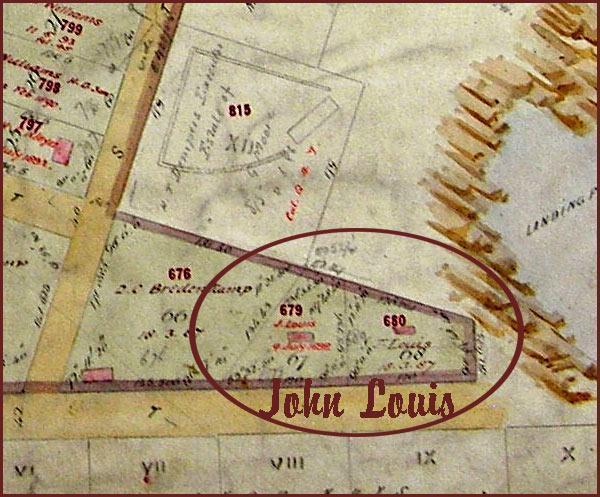 He soon became part of the small fishing community and met up with young widow Martha Wessels. Unfortunately they could not marry as her husband who deserted her years before could not be confirmed dead.
John became known as Sweed Wessels. He built a second house where Martha and her three daughters lived. They were happy and her children accepted him as father and the grandchildren called him Oupa.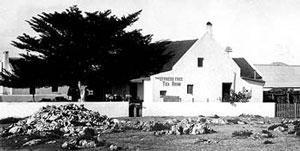 Coena Haman of Cafe Royal was one of Louis's grandchildren.
In 1902 a friend, Mr Overbeek presented Sweed with a small cypress tree and the six year old Coenie helped to plant the tree. It was the same cypress tree that gave the name to the Cypress Tree Tea Garden and when Ethel Rubery bought the cottage in 1928 and turned it into a restaurant.
John was also a keen fisherman and owned two boats – Morning Star and Mabel. He served in the town council but died at an early age of fifty three.
This monument
left by Sweed Wessels is now the Burgundy Restaurant, formerly known as The Cypress Tree Tea Garden, and is also a National Monument.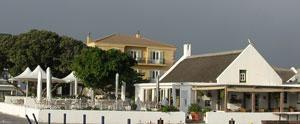 Today: 2015
The Burgundy Restaurant is situated at this historical site. Most people visiting The Burgundy, on the very edge of the bay and only a few metres away from Hermanus's historic old harbour, always come back. Once you visit, which we hope you will do soon, you might well return because here you will be greeted by not only the warm smiles of our staff, but also, quite possibly, the smell of artisinal bread baking in the oven.
Source
S.J. du Toit the auhor of Hermanus Stories I, II, III
Hennie Vos
Burgudy Restaurant
Various stories told by local residents
Various Internet Information